Modi not OBC by birth, says Mayawati
BSP chief says Sangh-BJP would never have made him the Prime Minister if Modi was indeed from a backward caste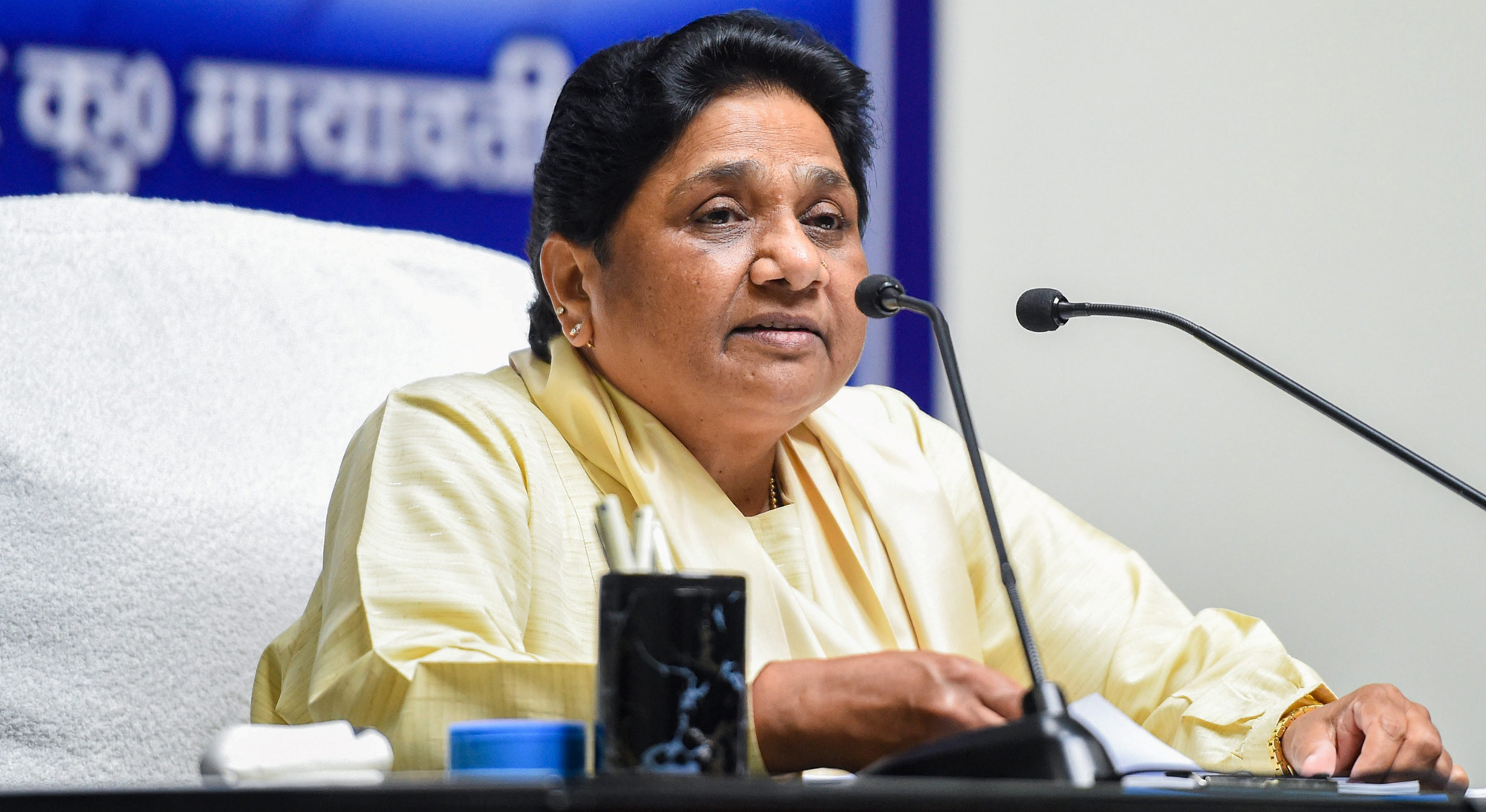 Bahujan Samaj Party president Mayawati
PTI
---
Lucknow
|
Published 11.05.19, 01:48 AM
|
---
Mayawati on Friday accused Narendra Modi of falsely projecting himself as an Other Backward Classes member for political gain, claiming the Sangh-BJP would never have made him Prime Minister if he were indeed from a backward caste.
"Modi is not an OBC by birth; he has not faced caste discrimination ever," the Bahujan Samaj Party chief said at a news conference here.
A day earlier, she had told a rally in Azamgarh that Modi, who calls the Opposition's mahagathbandhan (grand alliance) a mahamilawat (grand adulteration), is "himself a mahamilawati since he included his caste in the OBC list".
The BJP says that Gujarat's Modh Ghanchi caste, to which Modi belongs, was included in the OBC list in 1994. But the Congress claims that the Modh Ghanchi — who were upper caste Vaishyas —were put on the OBC list in 2002, when Modi was Gujarat chief minister.
Modi has for years been claiming that the "dynastic" Congress insults him because of his lowly origins, and that his rise in the BJP reflects the party's egalitarian ethos. He has been accusing his opponents of questioning his backward-class origins because they are "bereft of issues".
Mayawati sought to throw the allegation back at the Prime Minister, saying: "Modi has nothing to say in his rallies; so he is targeting our alliance and alleging falsely that we are casteists."
Modi has been claiming that the BSP-Samajwadi Party alliance is opportunist, casteist and divisive — a charge Mayawati dismissed as "ridiculous" and "immature".
"Modi claims he is an OBC to use casteism for political gain," she said. "Would the RSS have let Modi become Prime Minister if he were born an OBC? The country has seen how the RSS treated Kalyan Singh, an OBC leader in the BJP."
Kalyan, the Lodh chief minister under whose watch the Babri Masjid was demolished in December 1992, had his second stint in the top post cut short by the BJP in 1999 after he openly criticised the Atal Bihari Vajpayee government.
He was later suspended from the party for criticising the BJP hierarchy, unhappy at being denied a national role. He left, rejoined, left and rejoined the BJP over the next few years, eventually being appointed Rajasthan governor in 2014.
Addressing a rally in Mainpuri on April 19, Mayawati had dubbed Samajwadi patriarch and rival-turned-ally Mulayam Singh Yadav "the real OBC" and Modi a "fake OBC".