Modi invokes 'national importance' to push poll plan
Only 21 of the 40 parties invited participated in the meeting the PM called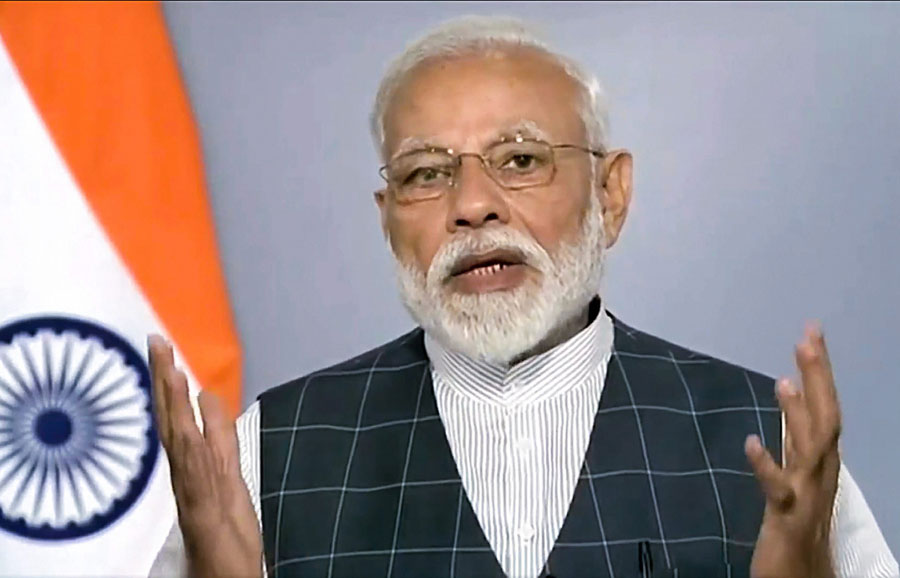 ---
---
Prime Minister Narendra Modi is said to have invoked "national importance" to push his pet idea of one-country-one-election at an all-party meeting that many Opposition parties skipped on Wednesday.
"This is not the government's agenda or a single party's agenda, but an issue of national importance," Modi was quoted as saying at the closed-door meeting.
The meeting was seen as Modi's first major bid to reach out to the Opposition in his second term. In his first term, he had been accused of not engaging with the Opposition.
However, only 21 of the 40 parties invited participated.
Aware that it would be difficult to build a consensus on the idea of simultaneous polls, Modi was learnt to have adopted a conciliatory attitude, assuring the leaders that the "views of all parties would be considered and given due importance".
Home minister Amit Shah maintained a low profile as Modi fore-fronted defence minister Rajnath Singh to conduct the session.
After the meeting, Rajnath said the Prime Minister had announced the formation of a committee to examine the issue and submit a report. The shape and size of the committee and the time frame within which it would have to submit its report would be finalised by Modi.
"Everybody welcomed and praised the idea (of simultaneous elections)," Rajnath said.
A government media release, however, pointed to differences. "Several party presidents supported the proposal for simultaneous conduct of elections. Several parties were also of the view that all aspects of this proposal need to be examined carefully," the release said.
Apart from simultaneous polls, the government had included other items in the agenda to keep the Opposition happy. Ways to improve productivity of Parliament, building a "new India", developing aspirational districts and celebrating Mahatma Gandhi's 150th birth anniversary were also on the agenda. The parties were allowed to raise other issues too.