Modi defended demonetisation, is anti-national, says Congress
'Twenty-nine months after demonetisation, if any one defends demonetisation, we can only conclude that he or she is anti-national'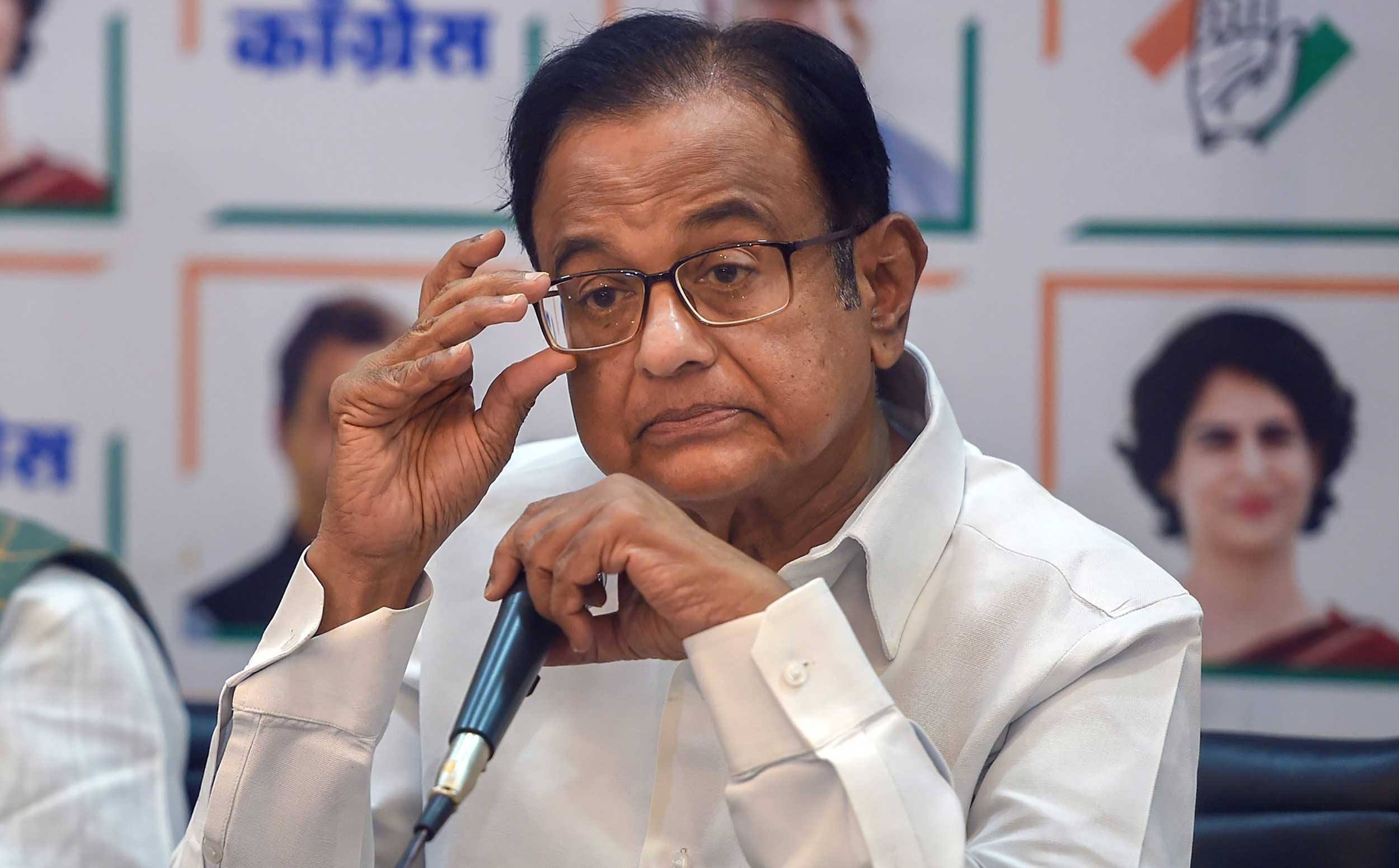 ---
---
The Congress on Saturday said those who defend demonetisation after the kind of havoc the decision had wreaked were "anti-national".
"The Prime Minister defends demonetisation. That sole ground is sufficient to throw out the BJP. No economist with any reputation has said a good word about demonetisation," senior Congress leader P. Chidambaram said in a series of tweets.
Chidambaram added: "The world of economists has condemned demonetisation. Demonetisation derailed the economy. Demonetisation killed thousands of MSMEs (micro, small and medium enterprises). Demonetisation destroyed lakhs of jobs. Twenty-nine months after demonetisation, if any one defends demonetisation, we can only conclude that he or she is anti-national."
Former Prime Minister Manmohan Singh also attacked his successor Narendra Modi in an interview to a Hindi daily on Saturday, saying: "The economy was completely mismanaged by the government. Instead of introducing second-generation economic reforms, Modi took destructive decisions like demonetisation and hurriedly imposed flawed Goods & Services Tax (GST). The result is slow economic growth and almost four crore job losses."
Chidambaram has been arguing over the past few days about Modi's attempt to divert people's attention by raising Pakistan instead of talking about his performance and decisions like demonetisation.
He tweeted: "Tired of listening to the PM beat his own trumpet on what he did to Pakistan. Before the campaign ends, will the PM speak on the top issues concerning the people? The top issues are (1) jobs, (2) farmers' distress and debt and (3) security of all sections of the people. Why is PM silent on these issues?
People want to hear the PM speak on demonetisation, messed up GST and plight of MSMEs."
In more tweets, he said: "The Modi-centric rhetoric of Mr Modi is getting too tiresome and boring. Does not Mr Modi have anything to say except talk about himself? How many times will Mr Modi utter his own name in an election speech? Unemployment continues to rise to 8.4 per cent even as Modi is trapped in his Modi-centric rhetoric. Mr Modi's style of speaking has a name — illeism. That's a little known word because it is a trait found only in a few people. Is illeism abnormal is a question that has been discussed in many research papers. It is certainly unusual if not abnormal."