Mentor editor passes away
Read more below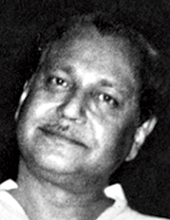 ---
Published 15.02.15, 12:00 AM
|
---
Calcutta, Feb. 14: C.P. Kuruvilla, a senior editor who mentored a legion of journalists who went on to occupy key positions at almost every mainstream publication in the country and some abroad, passed away today in Kerala. He was 74.
Kuruvilla, fondly known as 'Kuru', had a long association with the ABP Group, the publishers of The Telegraph. He was with Business Standard, a paper the group owned then but not now. Later, he moved to The Telegraph as deputy editor.
Kuruvilla had started his career in journalism with The Financial Express.
In 1976, he joined the ABP Group, a relationship that continued for an uninterrupted 26 years until he retired in 2002.
Kuruvilla spent several years in Calcutta while he was with Business Standard. Later, he moved to Delhi where he was with The Telegraph, the newspaper from which he eventually retired.
After his retirement, Kuruvilla had shifted to Ernakulam in Kerala, where he breathed his last this morning.
The funeral will be held on Monday at the Bethel Marthoma Church, Chemerappally, at Manganam in central Kerala's Kottayam.
Kuruvilla is survived by his wife Leela Kuruvilla, daughters Anna Deepa Varghese and Elizabeth Kuruvilla and four grandchildren.
Known as a 'newsman' from tip to toe, Kuruvilla built a reputation for pushing the envelope while taking high-stakes, adrenaline-rushing decisions in the newsroom.
His grooming skills were legendary. In the 1990s, many newsrooms had at least one person who had trained under him and belonged to what his friends used to describe in private as 'Kuruvansh'.
Kuruvilla stood up to authoritarianism and bristled at display of brute power.
Nowhere was this more apparent than during the early days of Emergency when the government sent out its band of censors to newspaper offices to vet news stories and articles that would appear in the next morning's paper.
These censors would descend on the newsrooms late in the evening and axe large portions from articles if they perceived anything critical of the Indira Gandhi government. This could go to ridiculous extremes: if trains were delayed, you couldn't report it because that was regarded as tangential criticism.
Many editors caved in under pressure and would replace those reports with something innocuous. Others chose to show their protest by refusing to replace the articles, and pages appeared with large unprinted gaps which made the readers aware that the censors had been at work to curtail the freedom of the press.
But Kuruvilla was unique in the way he recorded his protest against such censorship. On the very first day that the censors landed at The Financial Express offices, he found a gaping hole on the front page that he needed to fill because an entire story had been shredded by the censors.
He turned it into a box and filled it with Rabindranath Tagore's ringing lines from Gitanjali: Where the mind is without fear and the head is held high....
The censors were either too dumb to understand the lines or too afraid to censor Tagore's immortal lines - and Kuruvilla's unique form of protest against the Emergency remains one of the boldest expressions made by a journalist at that time or since.