Mayawati flags 'Modi-turf poverty' and migration
Mayawati said the Union budget, presented on Friday, was 'not the budget of a welfare government'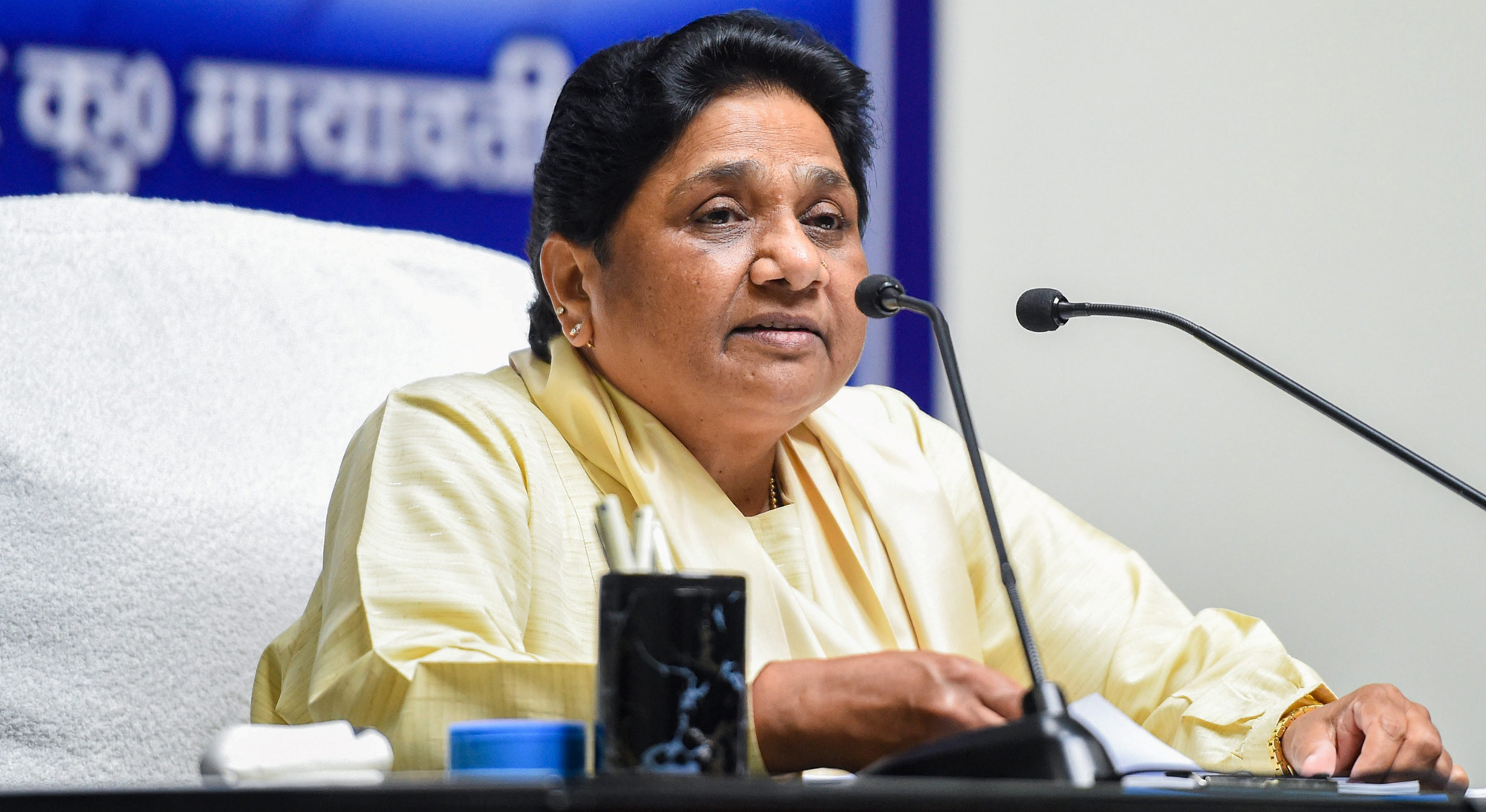 ---
|
Lucknow
|
Published 07.07.19, 02:33 AM
---
Mayawati has claimed that poverty is driving large-scale migration from eastern Uttar Pradesh, home to the constituencies of Prime Minister Narendra Modi and chief minister Yogi Adityanath.
"The condition of the poor and the farmers is pathetic in Purvanchal (eastern Uttar Pradesh), the turf of the Prime Minister (MP from Varanasi) and the chief minister (MLA from Gorakhpur). People are migrating in search of livelihood," the Bahujan Samaj Party president told a meeting of party leaders in Lucknow on Saturday.
"People living in the region are facing misery because of the poor law and order and the lack of development. There's a BJP government at the Centre and in the state but there's no improvement to their lives. Purvanchal is one of the most backward regions in the country."
Mayawati said the Union budget, presented on Friday, was "not the budget of a welfare government".
"It's the budget of a government that has a professional mindset. It is meant for a few capitalists and industrialists who need nothing but profit."
Party sources said Mayawati had been meeting BSP leaders every day for over a week now, asking them to identify the problems of every region of the state and report to her so she could raise them at opportune times.
"She is preparing the party to contest all the 11 Assembly by-elections due in the state. She has made it clear this is a paradigm shift for the BSP, which never contested by-elections before," a senior BSP politician said.
"She used to say that contesting by-elections was a waste of money and resources. But these by-elections, she says, will provide a preview of the 2022 Assembly elections. She is almost certain that the BSP will defeat the BJP in 2022 and re-emerge as a powerful party in Uttar Pradesh."
Mayawati has been chief minister four times, the first three times with the help of other political parties before forming a majority government of her own in 2007.