Mayawati charges Yogi Adityanath government with delisting 17 castes from OBC list
Mayawati alleges that a slew of upcoming by-elections were behind the state government's decision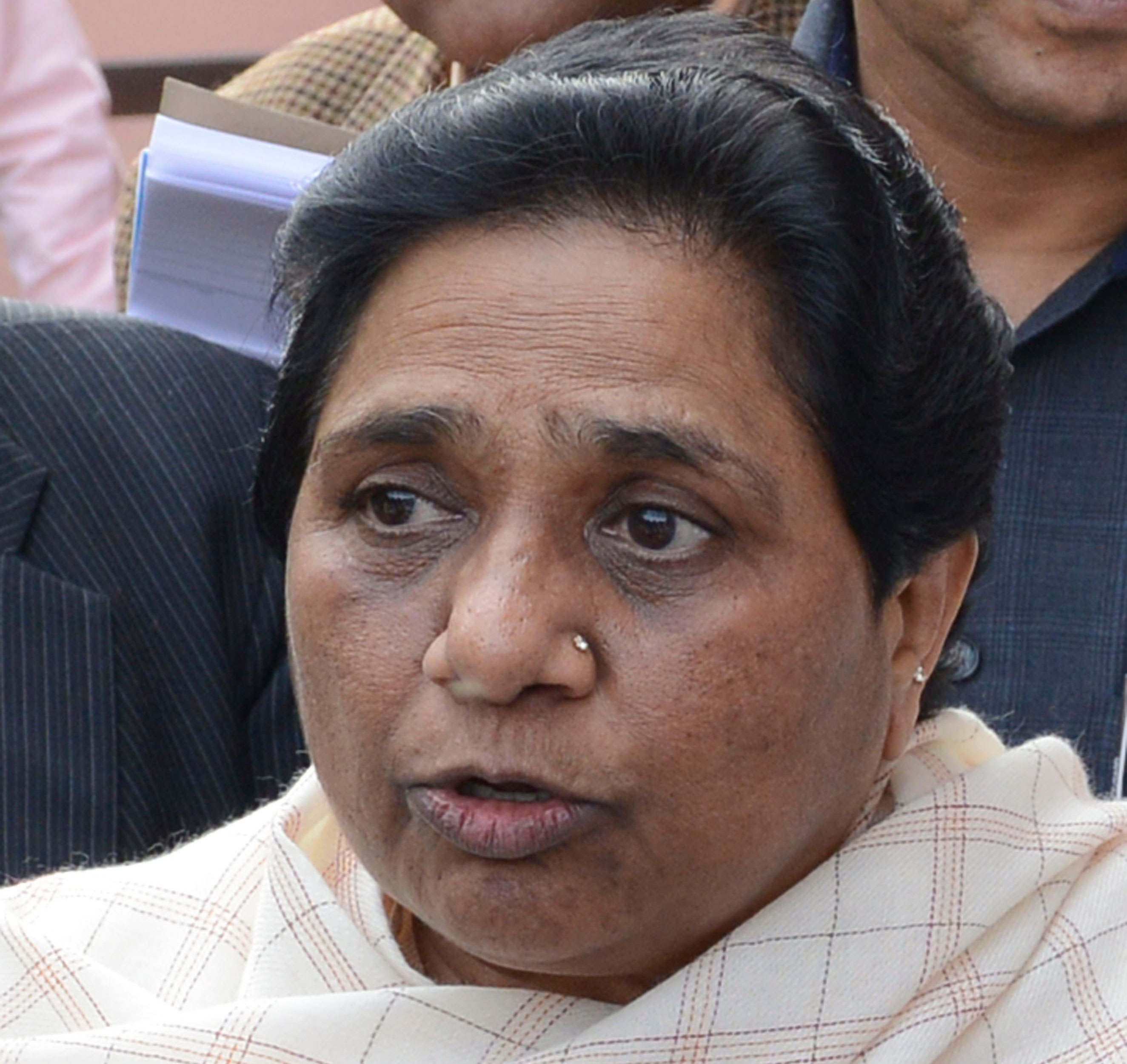 ---
|
Lucknow
|
Published 01.07.19, 11:50 PM
---
Bahujan Samaj Party chief Mayawati has alleged that the Yogi Adityanath government has removed 17 castes from the list of Other Backward Classes and labelled them Scheduled Castes, depriving them of their right to reservation as the change didn't follow constitutional norms.
A state government is not authorised to change the class of a caste, the former Uttar Pradesh chief minister added.
"As per Article 341 of the Constitution of India, such a decision can be taken only in Parliament. Ignoring constitutional compulsions, the Adityanath government has deleted 17 castes from the OBC list and included them as Scheduled Castes unconstitutionally," Mayawati told reporters in Lucknow on Monday.
"As a result, these 17 castes are no longer OBCs and they will also not get the benefits given to Scheduled Castes because a state government is not authorised to change the class of a caste."
Mayawati did not explain how these 17 castes — all of them Most Backward Castes (MBCs) — would lose their OBC status and their right to reservation since a state government is not authorised to make such a change.
Siddharth Nath Singh, spokesperson for the state government, said the BJP-led administration had followed all constitutional norms.
"Mayawati's caste politics was demolished by the BJP government and whatever she is alleging is baseless," he told reporters.
Clause 1 of Article 341 says: "The President may with respect to any State or Union territory…, by public notification, specify the castes, races or tribes or parts of or groups within castes, races or tribes which shall for the purposes of this Constitution be deemed to be Scheduled Castes in relation to that State or Union territory, as the case may be."
Clause 2 says: "Parliament may by law include in or exclude from the list of Scheduled Castes specified in a notification issued under clause (1) any caste, race or tribe or part of or group within any caste, race or tribe, but save as aforesaid a notification issued under the said clause shall not be varied by any subsequent notification."
The 17 castes whose categorisation has been changed are Bhar, Rajbhar, Nishad, Bind, Manjhi, Mallah, Kumhar, Kahanr, Kashyap, Dhimar, Dhiwar, Prajapati, Kewat, Turaha, Botham, Gauria and Machchua.
All of them had sought the change in category, apparently because they were falling behind fellow OBCs like the more socially better off Yadavs and Kurmis in the competition for reservation benefits.
Mayawati, however, alleged that a slew of upcoming by-elections were behind the state government's decision. "The BJP government has taken this decision to cheat the MBCs and get their votes in the Assembly bypolls to be held soon in 11 seats without honestly bringing them into the SC category," the BSP chief said.
She said the previous government had taken a similar decision but it couldn't become a law as Parliament had not approved it.
The Akhilesh Yadav-led Samajwadi Party government had in 2013 changed the category of these 17 MBCs and then written to the then UPA government at the Centre to include them in the list of Scheduled Castes. But nothing had materialised.
In 2016 the Akhilesh administration issued a government order (GO) to include these castes in the SC list.
In March 2017, while hearing a petition filed over the government order by the BR Ambedkar Granthalay Evan Jan Kalyan, an organisation that works for the welfare of SCs, Allahabad High Court had said that a caste certificate could be issued to members of the 17 MBCs subject to the court's final order.
The Adityanath government appears to have taken the cue from the high court order. Principal secretary, social welfare, Manoj Singh had issued a GO on June 28 and forwarded it to all district magistrates asking them to give SC certificate to members of these MBCs.
Mayawati, however, said: "These 17 castes would be treated as a general class because they are no longer within the 27 per cent quota that OBCs have, neither are they within the 15 per cent SC quota. This will ultimately benefit the OBCs because there would be less number of job seekers in that category.