Manmohan, Rahul lead charge on DeMo day
Congress tears into govt and BJP on 2nd anniversary of demonetisation, a day of 'infamy and tragedy'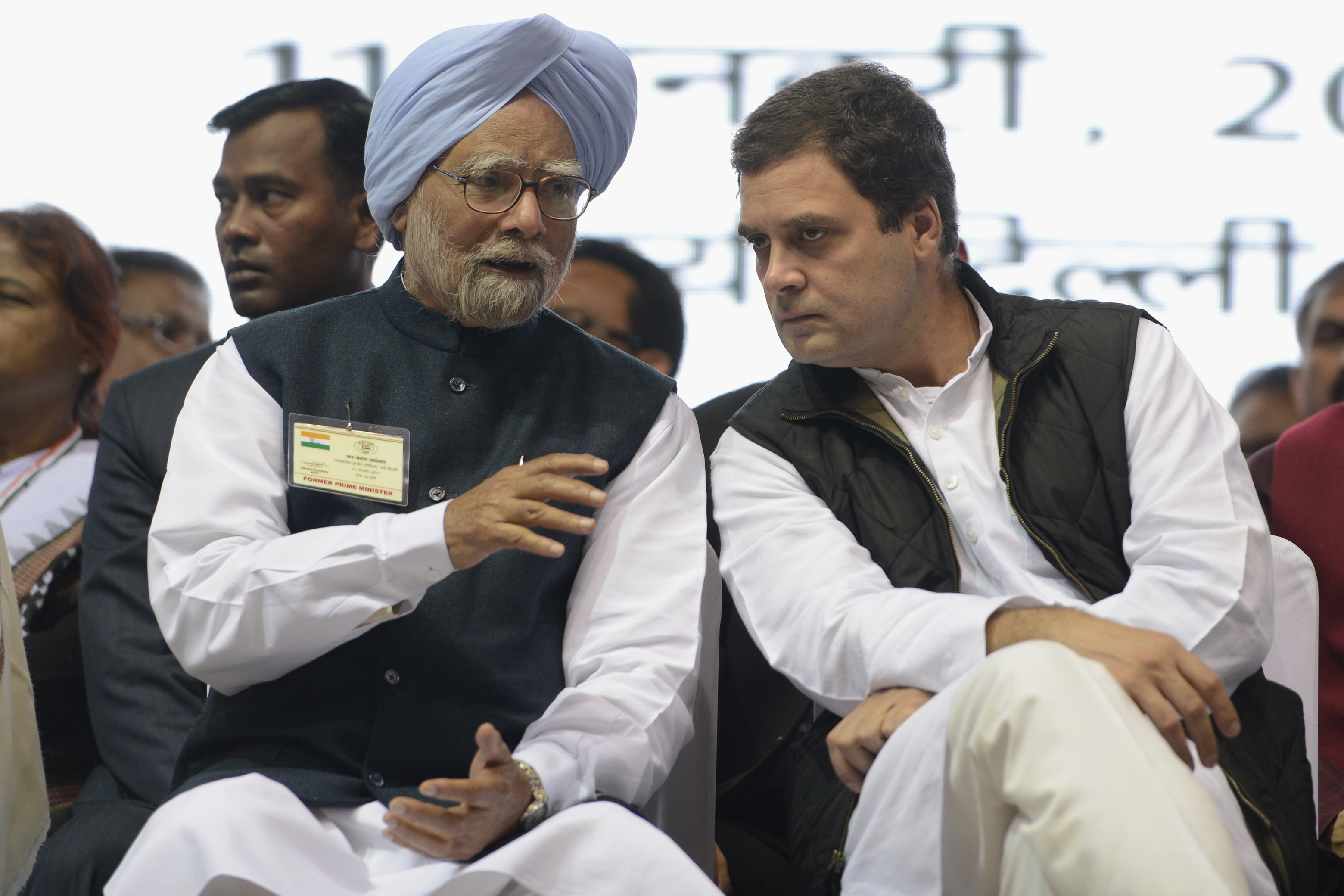 ---
---
The Congress tore into the government and the BJP on the second anniversary of the demonetisation, castigating them for "shamelessly" defending what former Prime Minister Manmohan Singh called a "misadventure" and party president Rahul Gandhi dubbed a "criminal financial scam".
"Today is a day to remember how economic misadventures can roil the nation for a long time and understand that economic policymaking should be handled with thought and care," Singh said.
Rahul asserted that November 8, 2016, would go down in India's history as a day of infamy and tragedy.
"India has faced many tragedies in its past. Many a time have envious, external enemies tried to hurt us. But the demonetisation is unique in the history of our tragedies because it was a self-inflicted, suicidal attack that destroyed millions of lives and ruined thousands of India's small businesses," he said in a statement.
Rahul said the government's spin doctors, including finance minister Arun Jaitley, had the unenviable task of defending a "criminal policy".
"India will discover, no matter how the government tries to hide it, that the demonetisation wasn't just an ill-conceived and poorly executed economic policy with innocent intent, but a carefully planned, criminal financial scam. The full truth about the demonetisation is not out yet. The Indian people will not rest till it is."
Singh, who had famously described the note recall as "organised loot and legalised plunder", said in a statement: "It is often said that time is a great healer. But unfortunately, in the case of demonetisation, the scars and wounds are only getting more visible with time."
He added: "Beyond the steep drop in headline GDP growth numbers after demonetisation, the deeper ramifications… are still unravelling. Small and medium businesses that are the cornerstone of India's economy are yet to recover from the demonetisation shock. This has had a direct impact on employment as the economy continues to struggle to create enough new jobs for our youth."
Singh underlined that the financial markets were volatile as the liquidity crisis wrought by demonetisation was taking its eventual toll on infrastructure lenders and non-bank financial services firms.
"With a depreciating currency and rising global oil prices, macro-economic headwinds are also starting to blow now," he said.
"It is therefore prudent to not resort to further unorthodox, short-term economic measures that can cause… more uncertainty in the economy and financial markets. I urge the government to restore certainty and visibility in economic policies."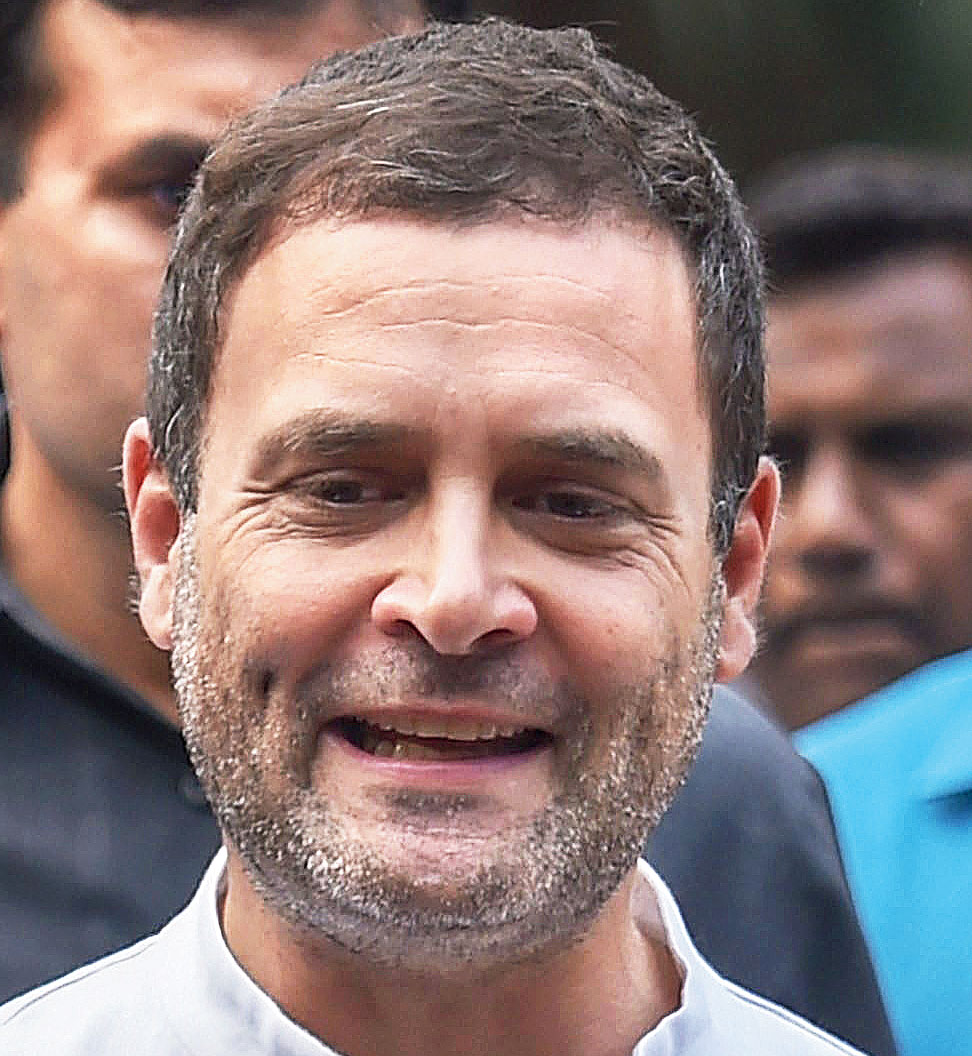 Rahul claimed Prime Minister Narendra Modi had unilaterally announced the note withdrawal without the backing of his financial advisers.
"More than 120 Indians died in queues (at banks and ATMs, trying to collect their daily or weekly ration of cash). We must never forget them. Millions of small and medium businesses were smashed and the entire informal sector devastated. Since 2016, economists around the world have analysed the crippling impact of demonetisation, concluding that it was an unmitigated disaster that didn't meet a single of its stated objectives."
Rahul added: "The list of these supposed objectives has grown over time. From a war against counterfeit currency and terrorism, to permanently removing the scourge of black money; from increasing savings to forcing a shift to digital transactions; not a single stated objective of the government's has been met. All that was accomplished was a disaster. Modi's demonetisation cost India over one-and-a-half million jobs and wiped out at least 1 per cent from our GDP."
The Congress, which has lined up a nationwide agitation on Friday, objected to Jaitley and the BJP defending the demonetisation.
"If this cruel decision was good, what else would be bad?" senior party spokesperson Anand Sharma told a media conference.
"For 47 days, roughly 12 crore Indians stood for hours in queue in front of banks; 47 per cent small and medium enterprises were closed down; over a hundred died; lakhs of marriages could not take place; medical treatment got disrupted; over Rs 2 lakh crore disappeared on account of the loss to the GDP growth…."
Sharma contested Jaitley's claims about the gains of the note recall, most notably the alleged formalisation of the economy and the expansion of the tax base.
"The growth in the tax base is largely because of the 7th Pay Commission --- all government employees… crossed the threshold and entered the tax-paying category. If the economy was managed so well, why is the government so desperately trying to snatch the RBI reserves?" he said.