Malls, wherever they open, unlikely to be the great hangout place they used to be
Limited number of visitors, restricted seating in common areas and no movies for now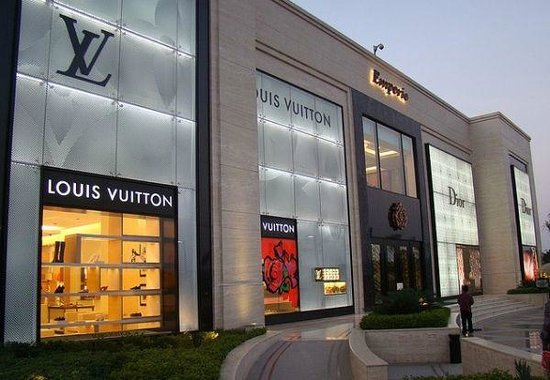 New Delhi's DLF Emporio mall
---
New Delhi
|
Published 30.05.20, 03:42 PM
|
---
No activities in common areas
Another thing that the shoppers will miss are the promotional activities in the common areas of malls that are almost an integral part of a mall experience. No such activities will take place.
Once malls reopen, Madhukar expects luxury malls such as DLF Emporio and DLF Chanakya to pick up faster. "Luxury destinations are planned with more public spaces and traditionally attract fewer footfalls hence the pick-up will be faster. Though initially people will prefer staying more at their homes and buying products online rather than going physically to crowded locations, it may be the reverse in the case of luxury," she says.
According to SCAI, there are 650 large shopping centres that contribute over Rs 1,80,000 crore in annual sales with 1,000-plus smaller shopping centres contributing another Rs 50,000 crore to sales in the organised retail sector. The shopping centre industry in the organised sector provides livelihood to 1.2 crore people, directly and indirectly.
Whether the government will accept the SCAI guidelines or come up with its own list of dos and don'ts before reopening, only time will tell. Meanwhile, shoppers such as Joshi continue to wait. "Even with all the restrictions it will be worth it."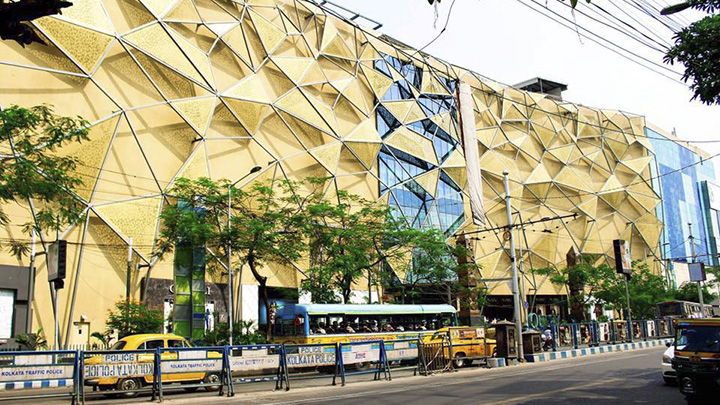 Priyanka Joshi, a Delhi-based tech consultant is a self-confessed mall rat. "Malls aren't just for shopping but also my favourite places to hang out. Whether it is to meet friends for coffee or catch a film, I always head to the nearest mall," says the 29-year old who was a frequent visitor to South Delhi's Select Citywalk and DLF Avenue malls, before the lockdown.
Joshi will be the first one through the door when the malls open, according to the government's new schedule, on June 8. But one thing's for sure: In the new normal malls as we used to know and love them will be a thing of the past.
For starters, people will be actively discouraged from just loitering around. So seating in common areas will be restricted and only one customer in an area of 75sq ft will be allowed, as per the guidelines drawn up by the Shopping Centres Association of India (SCAI) and presented to the government in mid-May.
Phased opening
The SCAI wants malls to reopen in two phases. In phase one, only stores offering essential services and products will be back in business. These include supermarkets, infant clothing, eyewear, apparel, sportswear & footwear, personal care and home and furnishing stores. Electronic stores selling products required for work from home will also reopen. Malls will also offer takeaway and home delivery from food courts and restaurants. The SCAI has also requested that salons and spas should be allowed to open with 50 per cent capacity and prior appointments only.
Moreover, only 50 per cent of the total staff will be inside the malls and they will be open from 12pm to 9pm daily.
In phase two, food courts, F&B outlets, multiplexes and family entertainment centres will become operational. Though there is no clarity on when phase two will begin.
"We will replace manual frisking with thermal temperature checks," says a spokesperson for Select Citywalk which had daily footfalls of 45,000 before the lockdown. Wearing a mask will be compulsory and should you need to sanitise your hands frequently there will be stations for that at strategic intervals around the mall.
Fewer people in elevators, one person on every alternate step on escalators and frequent sanitising of handrails will become the norm.
Stores will ensure social distancing at all times and will install plexiglass at all checkout points. As per the SCAI guidelines they will also provide for touchless cash points and promote smart payments as the preferred method, for reduced contact.
Mandatory isolation rooms
Interestingly, as per the guidelines, all shopping centres will have mandatory isolation rooms – a small dedicated area onsite to isolate potential positive cases.
Centralised air conditioning in malls has been a point of concern with people worried that it could lead to a spread of the virus. Accordingly, the SCAI guidelines lay down that that the air-conditioning in all malls should be tweaked to ensure at least 30 per cent is fresh air, and temperatures will be maintained between 24C-30C.
"Most offices and shopping destinations have centralised airconditioning. We will have to live with it. But we will ensure regular cleaning and servicing of all in-house AC units and filters, provide sufficient ventilation where required while simultaneously keeping the ambient AC temperature in the 24C range to minimise the possible spread of any pathogens," says Dinaz Madhukar, Executive Vice President of DLF Luxury Retail & Hospitality.
"Apparel stores will be encouraged to avoid trial of clothes and even if they do, it's likely that the clothes will be steamed and allowed for use only after two days as is the practice being followed in other countries," says a Delhi-based retail consultant.
Revamped washrooms
Washrooms in malls will also undergo major changes with automatic flushes, automatic taps and restricted washroom usage policy. Every alternate urinal will be blocked and only a certain number of people will be allowed inside washrooms at any given point. Also, exhausts in toilets will run for 24 hours, as per the guidelines.
The other major changes will be at the food courts. No longer will you stand in endless queues to pay and collect your meal and then hover around a table waiting for its current occupants to leave. Seating arrangements will be reduced to 50 per cent and tables will be placed 5-ft apart. Contactless menus and digital invoices will be the trend.
"Distance markers at every QSR and kiosk will be done to ensure social distancing and we are looking at placing plexiglass at QSR front areas with separate cash and serving windows to minimise physical contact. We will see a lot more of tech innovation coming in from menu selections to payments and food pick-up etc. We are also evaluating options for disposable crockery and cutlery, keeping in mind the food safety measures and sustainable practices," says the spokesperson for Select Citywalk.