Malaria drug use in Covid not for public: Govt
Hydroxychloroquine is associated with changes in heart rhythms and the drug should be used with caution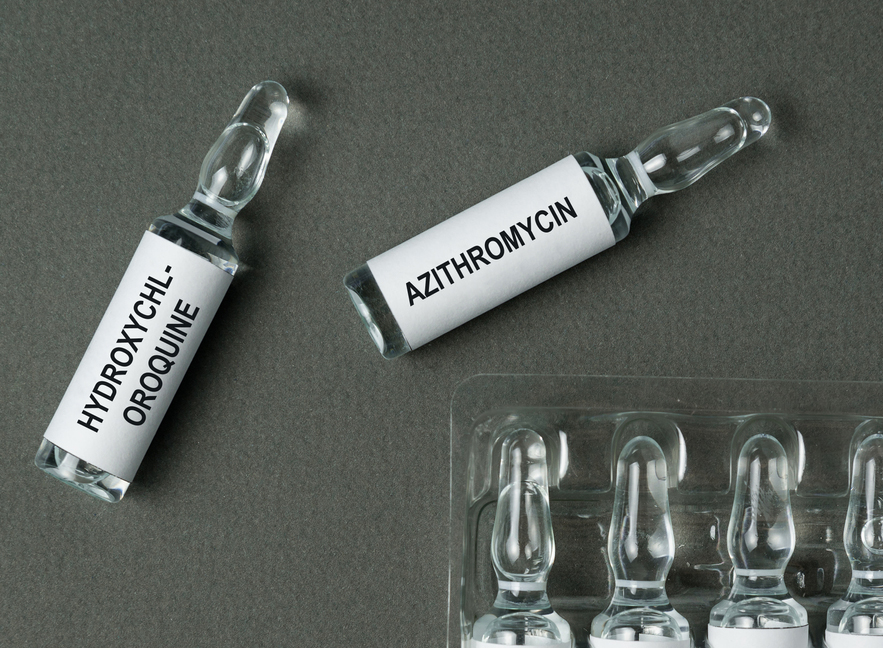 ---
New Delhi
|
Published 06.04.20, 11:34 PM
|
---
The Union health ministry on Monday cautioned that its recommendation of the anti-malarial hydroxychloroquine as a preventive medication only for healthcare workers and household contacts of Covid-19 patients was based on "limited evidence" and not for the general public.
The ministry had last month restricted retail sales of hydroxychloroquine recommended by the Indian Council of Medical Research (ICMR) for use only by healthcare workers treating Covid-19 patients and contacts of patients. But anecdotal accounts suggest that members of the public have tried to access the drug without prescription or need.
"There is limited evidence with respect to the efficacy of hydroxychloroquine," said Lav Agarwal, joint secretary in the ministry. "However, for healthcare workers who deal with Covid-19 patients or high-risk contacts of Covid-19 patients, even though there is little evidence, we've allowed it as a prophylaxis (preventive medication)."
Agarwal added there was not enough evidence for the drug to be used at a community level. "Every medicine has side effects. Because we've allowed it, based on limited evidence, for certain persons with exposure (to the coronavirus), it should not create the wrong impression that people in the community can take it," he said.
Medical experts point out that hydroxychloroquine is associated with changes in heart rhythms and the drug should be used with caution in patients who have underlying heart conditions or patients with chronic medical conditions who are taking other drugs that might interact to disrupt the heart rhythm.
The public demand for hydroxychloroquine tablets isn't confined to India.
The American Medical Association (AMA), jointly with two other US-based healthcare organisations, had on March 25 released a statement expressing concern about inappropriate ordering, prescribing or dispensing of medications to treat Covid-19.
"We are aware that some physicians and others are prophylactically prescribing medications currently identified as potential treatments for Covid-19 (chloroquine, hydroxychloroquine, azithromycin) for themselves, their families, or their colleagues," the statement said.
"Some pharmacies and hospitals have been purchasing excessive amounts of these medications in anticipation of potentially using them for Covid-19 prevention and treatment. The organisations strongly oppose these actions," the statement added.
President Donald Trump had on Saturday requested Prime Minister Narendra Modi to release shipments of hydroxychloroquine ordered by the US from India which had banned all exports of the drug.
Sections of Indian doctors had last month expressed surprise at the ICMR's decision to recommend hydroxychloroquine as a prophylactic, pointing out that there was no clinical evidence from anywhere to support this.
"The recommendation for prophylactic use comes from very flimsy evidence — no clinical studies," said Anant Bhan, a physician and independent bioethics expert. "At many places, the medicine had gone off shelves even before the ministry notified restrictions on its sale."
Bhan said the drug needs to be taken only under medical supervision. "It could create a false sense of security among those who have the drug, it might cause adverse effects," he said. "The country's pharmacovigilance system is not strong enough to even pick up all the adverse effects."
The US Centers for Disease Control and Prevention has said there is currently no available data from randomised control trials to inform clinical guidance on the use, dosage or duration of hydroxychloroquine for prophylaxis or treatment of Covid-19.
The New York Times reported that Trump's recommendation of hydroxychloroquine, for the second day in a row at a White House briefing, was a striking example of his brazen willingness to distort and outright defy expert opinion and scientific evidence when it does not suit his agenda.
Standing alongside two top public health officials who have declined to endorse his call for widely administering the drug, Trump suggested that he was speaking on gut instinct and acknowledged that he had no expertise on the subject.
Saying that the drug is "being tested now", Trump said that "there are some very strong, powerful signs" of its potential, although health experts say that the data is extremely limited and that more study of the drug's effectiveness against the coronavirus is needed.
"But what do I know? I'm not a doctor," Trump added.