Lone orangutan dies of old age
Orangutans are three extant species of great apes and are native to Indonesia and Malaysia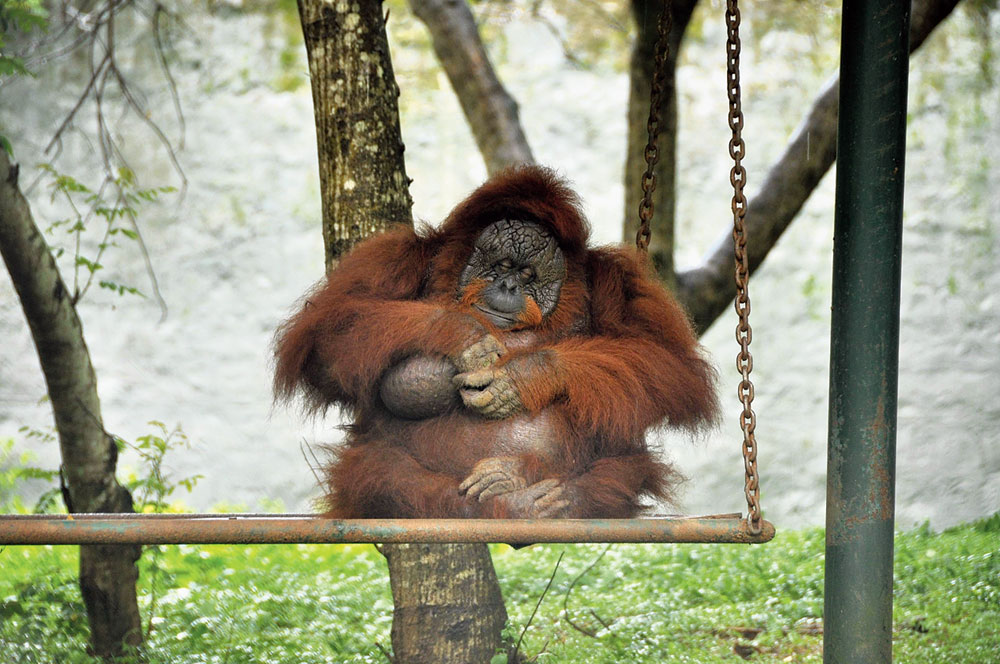 India's lone orangutan, 41-year-old Binny
Telegraph picture
---
Bhubaneswar
|
Published 31.05.19, 12:25 PM
|
---
India's lone orangutan, 41-year-old Binny, died at Nandankanan Zoo on Wednesday night. She was suffering from old-age complications, respiratory infection and a wound in her throat.
Orangutans are three extant species of great apes and are native to Indonesia and Malaysia. Known for their intelligence, they are currently found only in the rainforests of Borneo and Sumatra.
Jayant Das, deputy director, Nandankanan Zoo, said: "She passed away at 9.40pm on Wednesday. We will do a post-mortem to find out the exact reason behind her death. However, old age and long-term illness could be one of the reasons for her death. She also had breathing problems."
Officials said veterinary doctors had been treating Binny according to the advice of orangutan specialists from Singapore and England.
Nandankanan officials said Binny had been kept in enclosure 60(B) where she slept most of the time. She was brought to the zoo from Pune's Rajiv Gandhi Zoological Park on November 20, 2003, when she was 25 years old. An official said orangutans can live up to 45 years of age.
Social media has been flooded with condolence messages on her death. "What is more concerning is the fact that Binny was India's lone orangutan. With her gone, now there is none left in a country which has 1.3 billion similar looking being(s) called humans and also one of the closest living relatives of orangutans. Worrying, isn't it," wrote Anup Nayak.