When faith meets a virus
Opening public places of worship may accelerate an expanding outbreak in India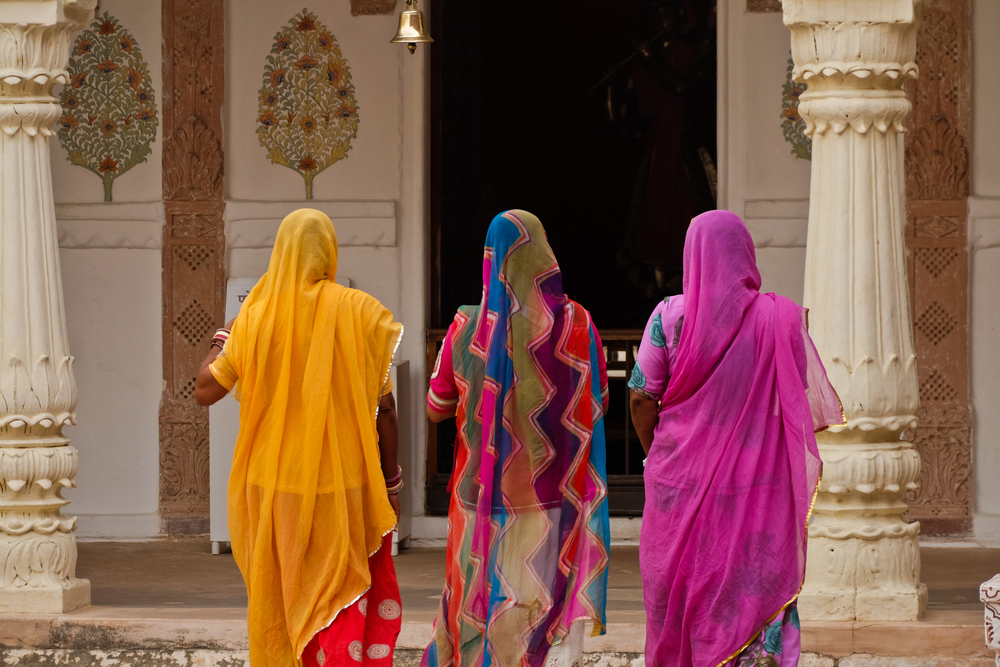 (Representational) The MHA order calls for a phased re-opening of areas outside containment zones, with Phase I allowing the reopening from June 8 of public places of worship.
Shutterstock
---
New Delhi
|
Published 31.05.20, 10:03 PM
|
---
As the over two-month-long nationwide lockdown comes to an end in India, the ministry of home affairs (MHA) has issued "Guidelines for Phased Re-opening (Unlock 1)."
The MHA order calls for a phased re-opening of areas outside containment zones, with Phase I allowing the reopening from June 8 of (i) public places of worship; (ii) hotels, restaurants and other hospitality services; and (iii) shopping malls. The ministry of health and family welfare is tasked with issuing standard operating procedures (SOPs) for these activities to contain the spread of Covid-19.
If the idea is to get the economy back on track, while minimising the risk of expanding the pandemic, the priority on opening public places of worship is surprising. It is unclear how this would boost the economy. However, it is absolutely clear how this might accelerate an already expanding outbreak.
Growing evidence suggests that public places of worship have the potential to fuel fresh outbreaks. Transmission takes place through droplets that fly through the air when a person coughs, sneezes, sings or talks loudly. These droplets settle on surfaces, can be picked up on hands and travel to the mouth, nose and eyes of exposed people. Singing (choirs), speaking loudly (sermons) and face touching are activities practiced at places of worship.
Clusters of infections have been traced to super-spreaders – one person who infects a large number of people. Be it South Korea, USA or India, religious gatherings have been responsible for such clusters. Research has also shown that the risk of Covid-19 transmission increases indoors, in poorly ventilated spaces where many people from different households come together for significant periods of time. This is also a fair description of public places of worship belonging to all major faiths.
Atul Gawande is an author and a surgeon. Writing in The New Yorker magazine, he provides valuable lessons for re-opening society from the practice followed by hospitals to avoid becoming infection transmission hubs. This includes four elements – hand hygiene, screening, distancing, and masks, which he suggests is "a combination therapy – like a drug cocktail". Remove one and you weaken the defence and allow the virus to spread. He also mentions a fifth element – culture, which is hard to predict and impossible to measure.
India's leadership is not alone in deciding to open public places of worship. US President Donald Trump has declared in-person worship to be an essential service, while threatening to override state governors who don't comply. South African President Cyril Ramphosa has ordered the opening of places of worship from June 1, arguing that their closure has worsened the distress of communities during the pandemic. The onus would be on faith leaders to make the places of worship safe for the congregation, which is hardly a practical option, especially for a country of India's size and complexity.
While in India the SOPs are not yet public, detailed guidance is available elsewhere. New Zealand, which has successfully controlled the pandemic, has opened places of worship with clear guidance to religious communities. Similarly, the state of Alberta in Canada has come out with a detailed "Guidance for Places of Worship". These have suggested smaller congregations that would allow physical distancing, implementing self-screening by worshippers, masks and hand hygiene. Most of these would not work in India due to its size, density, and cultural and religious diversity.
As we decide to open up, let us see how the pandemic in India measures up to the Gawande formula for limiting viral transmission. While hand hygiene has been promoted vigorously, there are gaps including limited access to many of clean water and soap. Screening has increased since the start of the lockdown but remains low at about 2,600 tests per million population. At a population density of about 400 people per square kilometre, physical distancing is impractical, especially in cities and urban slums. Masks have also been promoted vigorously but gaps remain both with access and proper use. Most importantly, the cultural aspects surrounding faith provide a false sense of security most detrimental to controlling a growing outbreak of infectious disease.
Epidemiological models of disease spread don't take into account culture, faith and values, which drive human behaviour. And that is why most models eventually fail. Human behaviour is complex and the way religion weaves itself through our lives is equally complex. Just as health officials explain their recommendations, religious leaders must also explain religion-based values that impact behaviours that are relevant to the spread of an infectious disease. Both public health and religion experts must clearly explain where faith-based practices are problematic, and creatively communicate alternative ways of thinking. In today's India that remains wishful thinking.
When India went into a nationwide lockdown on March 25, there were 657 confirmed cases and 12 deaths. Today there are 181,827 cases and 5,185 deaths. That amount to a 275-fold increase in cases and a 430-fold increase in deaths. The outbreak continues to grow at the rate of 7,000 to 8,000 new cases daily. While the lockdown is no longer sustainable due to its devastating impact on the economy and livelihoods, this is hardly the time to engage in any non-essential risky behaviour.
Faith helps cope with despair, stress and stigma. But faith is also private and must remain so, especially when it poses a risk to the public. Opening up public places of worship at this time is therefore ill-timed and must be reconsidered.
(The writer is CEO of the DBT/Wellcome Trust India Alliance, he has served as head of the Virology Group at ICGEB, New Delhi.
Opinions personal)