Channi, Baghel promises Rs 50 lakh each
Lakhimpur Kheri: Cong govts step up aid to deceased farmers' kin
The announcement came after the Yogi Adityanath-led BJP government in UP said it would provide Rs 45 lakh each and a job to the victims' families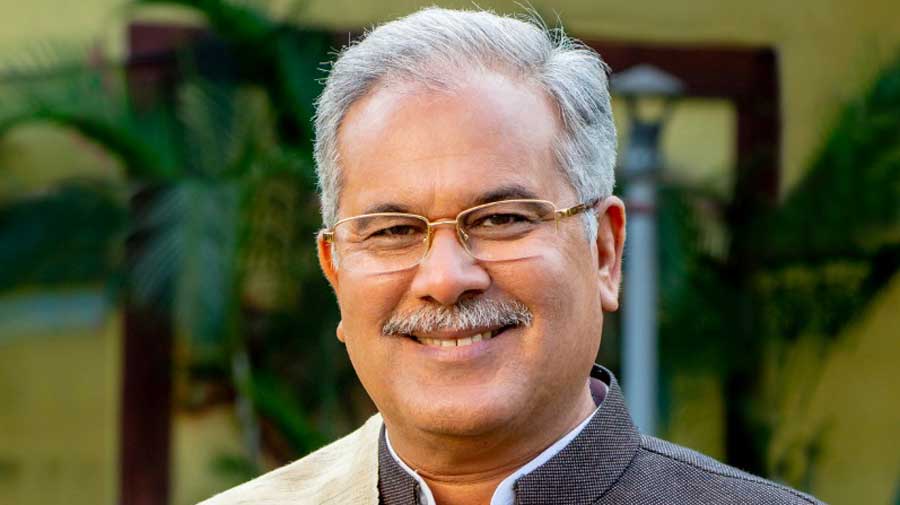 ---
Lucknow
|
Published 07.10.21, 02:00 AM
|
---
Bhupesh Baghel and Charanjit Singh Channi, chief ministers of Congress-ruled Chhattisgarh and Punjab, on Wednesday declared their governments would provide compensation of Rs 50 lakh each to the families of the four farmers and a journalist allegedly run over by a Union minister's car in Lakhimpur Kheri on Sunday.
The announcement came after the Yogi Adityanath-led BJP government of Uttar Pradesh, where the incident took place, said it would provide Rs 45 lakh each and a job to the victims' families.
On Wednesday, Baghel and Channi accompanied Rahul Gandhi to Lucknow and then to Lakhimpur Kheri
"I am a farmer and Punjab is a state of farmers. The UP government's people have killed the farmers. The Punjab government will give Rs 50 lakh to the families of the murdered farmers and the journalist," Channi told reporters at Lucknow airport.
Baghel said: "Chhattisgarh is known as a rice bowl. I know the pain of the farmers. As the Punjab government has announced, the Chhattisgarh government will also give Rs 50 lakh to each deceased farmer's and the journalist's families who were crushed by the son of a Union minister in Lakhimpur Kheri on Sunday."
On Monday afternoon, additional director-general of police (law and order) Prashant Kumar had held a news conference with Bharatiya Kisan Union leader Rakesh Tikait by his side and said the Adityanath government would give Rs 45 lakh each to the family of the deceased and a job to a family member.
On Monday morning, Tikait was the only leader allowed to reach the incident site in Tikunia, where a large-scale protest was going on against the incident. Tikait had tried to broker peace by holding four rounds of meetings with Kumar and the agitated farmer leaders. Kumar had said the situation was returning to normal after his meeting with Tikait.
Aman Deep Singh Sandhu, a farmer leader of Lakhimpur Kheri, said: "We are happy that the Congress is giving more money than the state government to the deceased poor farmers' and reporter's families. Those whom Monu (Union minister Ajay Misra Teni's son Ashis "Monu" Mishra) killed are extremely poor and need help."
Keval Singh, uncle of Luv Preet Singh, who was allegedly crushed under the wheels of Ashis's jeep, said: "Teni and his son are goondas. The state government wants to buy us by giving us a few lakhs and at the same time standing by the goondas. Modi is supporting a goonda minister and Yogi is protecting the goonda son of a goonda minister."
Pawan Kashyap, younger brother of deceased journalist Raman Kashyap, said: "Come and see our financial condition. Our sole breadwinner was killed by the Union minister's son. We thank the two chief ministers for feeling our pain and request them to take forward our battle for the arrest and punishment to Teni and Monu."