Kerala sailor on ship seized by Iran
Dijo had called on Friday, says dad; CM writes to Jaishankar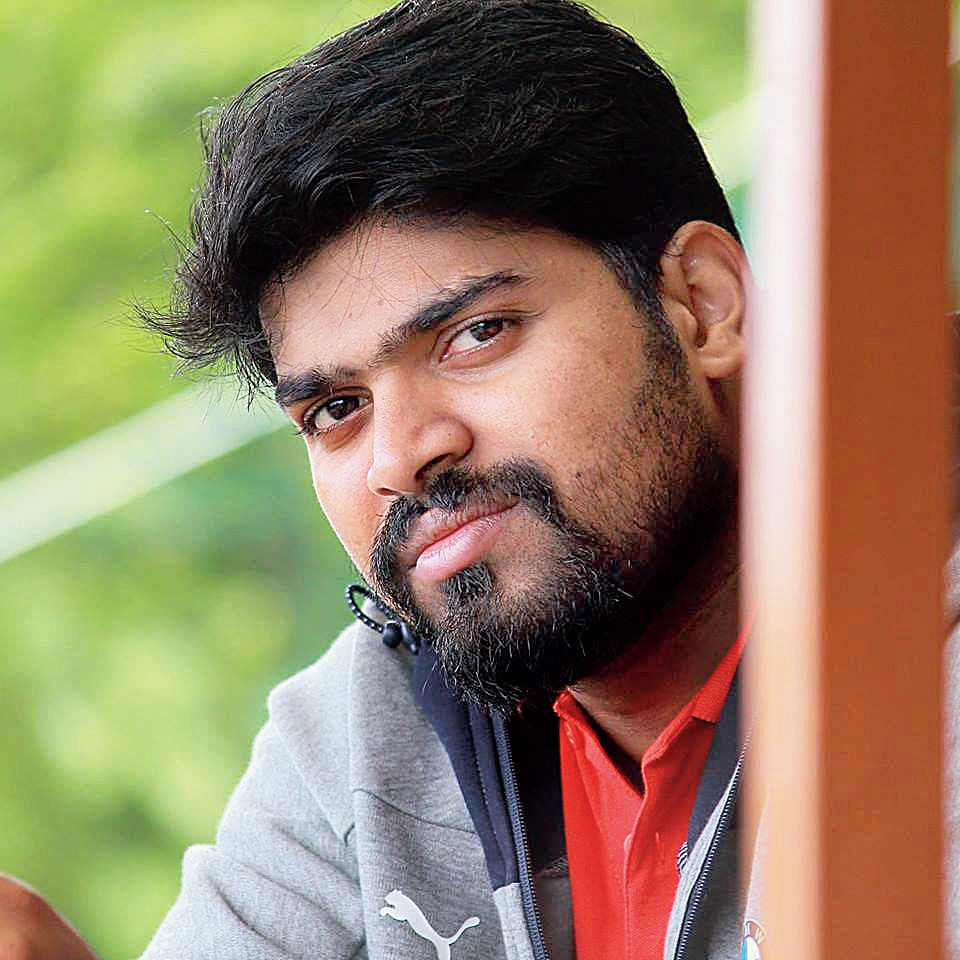 Dijo Pappachan
(Sourced by Correspondent)
---
Bangalore
|
Published 21.07.19, 09:12 PM
|
---
At least one sailor from Kerala is confirmed to be on the Stena Impero, the British-flagged oil tanker seized by Iran on Friday with 18 Indian crew members on board.
Kochi police's special branch told The Telegraph that the sailor was Dijo Pappachan, 26, from Kalamassery in Kochi.
"There are reports that two others from Kochi were also on board. But at the moment we have no official information," an official who declined to be named said.
None of the other Indians has yet been identified. Apart from the Indians, one of whom is believed to be the captain, the crew of 23 is made up of three Russians, one Latvian and one Filipino.
Iran's Revolutionary Guards had stormed the vessel and seized it in the Strait of Hormuz, a key shipping route in the Gulf, amid tensions between Tehran on the one side and Washington and London on the other.
Dijo's father T.V. Pappachan told this newspaper that the shipping company had informed him about the incident the day the ship was seized.
"Dijo had called around 10.30 on Friday morning and spoken to his mother. Since then there has been no communication," the father said.
Dijo, a hotel management graduate, is the messman on the ship. He had also done a shipping and maritime course from Kochi before joining the company.
"He was earlier on another ship belonging to the same company. He joined this ship only a month ago," Pappachan Senior said.
"After joining this ship he told me the captain was from Fort Kochi and that another sailor was from Thripunithura (both in Ernakulam district). But somehow I didn't bother to ask their names."
Ernakulam Lok Sabha member Hibi Eden visited Pappachan Senior on Sunday and promised all help to get the sailors released unharmed.
Eden, however, said no other sailors from Kerala were on the ship. "I shall take this matter up in the Lok Sabha tomorrow," he told reporters.
Kerala chief minister Pinarayi Vijayan has written to foreign minister S. Jaishankar to ensure the safety of the sailors on the oil tanker.
"I request that all possible efforts to ensure the safety of the crew be made and the relevant details of persons may be shared with the state government so that their family members can be contacted and we can be of help in their hour of crisis," the letter says.
Three other sailors from Kerala were on an oil tanker that Britain seized on July 4 for transporting Iranian oil to Syria in violation of European sanctions, and are awaiting release.
Britain's Royal Marines had seized super tanker, Grace 1, off the coast of Gibraltar, a British overseas territory south of Spain.
The families of K.K. Ajmal from Malappuram, Prajeesh from Kasaragod and Rejin from Guruvayoor are waiting to hear from them. A fourth Indian was on board Grace 1 but has not been identified yet.