Kerala Assembly Elections 2021: Major shake-up on cards in Congress likely
State party president Mullapally Ramachandran has already sounded off AICC about his willingness to step down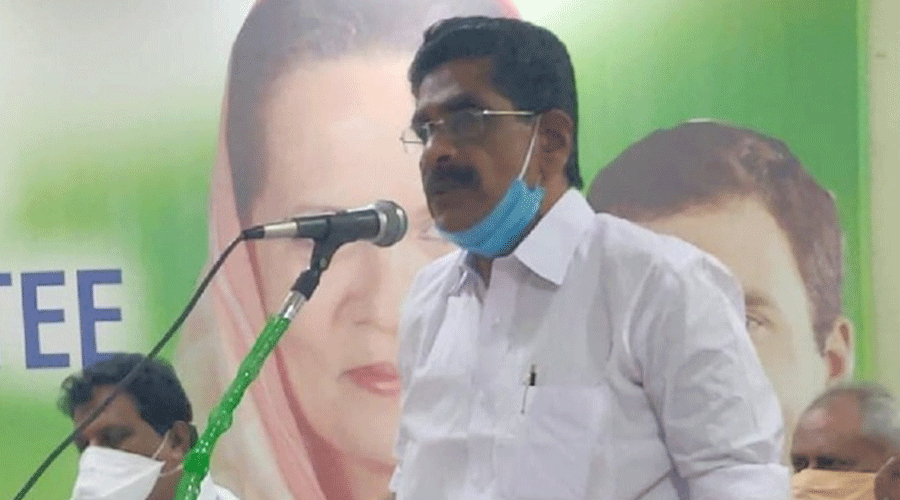 ---
---
A major shake-up is on cards in the Kerala unit of the Congress following its shock defeat in the state polls with the Left Democratic Front making history by bucking a four-decades-old anti-incumbency cycle.
Party sources said state Congress president Mullapally Ramachandran has already sounded off AICC about his willingness to step down and at least one district president has resigned taking responsibility for the loss.
However, the general consensus was against anyone resigning at this stage. "We are planning to conduct a review of the results before the next government takes over," AICC observer Ivan D'Souza told The Telegraph.
Camped in Thiruvananthapuram, D'Souza, who is from neighbouring Karnataka, said it was too early to take any call on changes in the party organisation. "We need to meet all the leaders to review. I am not aware of anyone offering to resign," he said when asked about Ramachandran's offer.
But later in the day, the party's Alappuzha district president M. Liju submitted his resignation accepting responsibility for the party's poor show in the district where Congress could win just one of the nine seats.
Although the CPM had denied tickets to heavyweights such as T.M. Thomas Isaac in Alappuzha and G. Sudhakaran in neighbouring Ambalappuzha, the Congress failed to capitalise on their absence. Liju lost in Ambalappuzha.
Kannur district Congress president Satheesan Pacheni also offered to resign. He had lost to Kadanapally Ramachandran of the LDF in Kannur constituency.
State Congress vice-president C.P. Mohammed sought a complete change in the party's organisation structure. "There is no point in changing one functionary. But there should be a complete makeover from the bottom to the top level," he told a channel.
The first sign of a significant change came with sources indicating that the party could go in for a new leader of the Opposition in place of Ramesh Chennithala. The alternatives that came up included V.D. Satheesan, Thiruvanchoor Radhakrishnan and P.T. Thomas.
Party sources said many of them wanted a change in leadership by roping in someone like K. Sudhakaran, a powerhouse from Kannur district. Radhakrishnan later told a channel that he wanted Sudhakaran, a Lok Sabha member, to be "utilised properly".
Former chief minister A.K. Antony told reporters that the party had everything in it to come back if it picked up the right lessons from the setback.
"The Congress and the UDF can come back very strongly if we learn the right lessons from this defeat," said the former Union minister.
A party insider said there were major concerns about the UDF being pushed to the third place in six constituencies, four of them in Thiruvananthapuram district. "This is something we need to address along with the overall defeat. We are a party with a very good base in Kerala. So we cannot let the BJP overtake us in so many constituencies," he said.