Kamal Nath's nephew arrested by ED
Nath called the arrest 'purely mala fide action'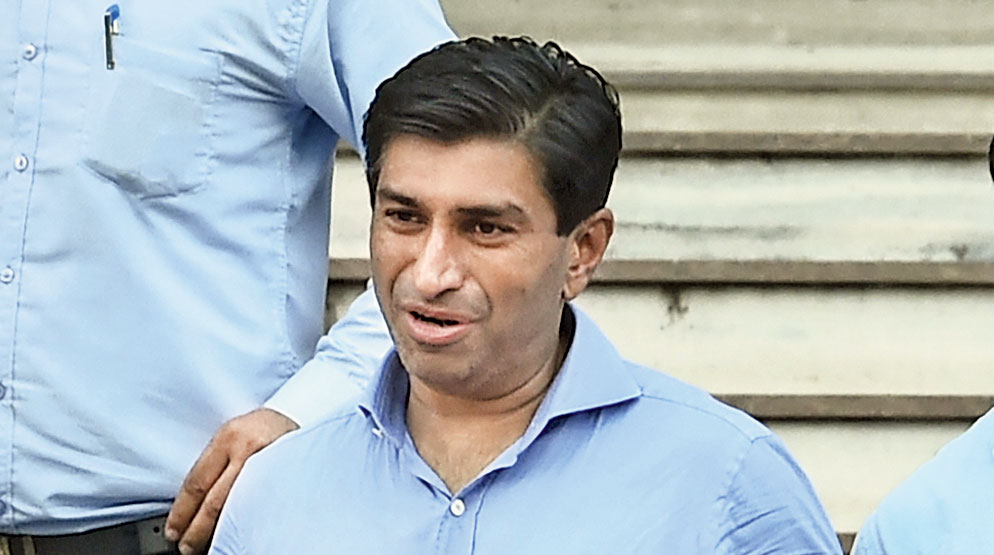 ---
---
The Enforcement Directorate on Tuesday arrested Madhya Pradesh chief minister Kamal Nath's nephew Ratul Puri in connection with an alleged bank fraud to the tune of Rs 354 crore when he was an executive director of the digital data storage device-maker Moser Baer.
Congress veteran Nath called the arrest "purely mala fide action". He accused the Union government of using the central agencies to target leaders such as former finance minister P. Chidambaram and industrialists.
The ED, which picked up Ratul from Delhi, had initiated a money-laundering investigation based on an FIR registered by the CBI last week.
A day after registering the case, the CBI had on Sunday conducted searches at six places, including the office of Moser Baer India Ltd at the Okhla Industrial Area in Delhi and the residences of current and former directors of the company.
The CBI FIR had also named Ratul's parents — Nita Puri, who is Nath's sister, and Deepak Puri. The case was related to cheating, forgery and criminal conspiracy under provisions of the Prevention of Corruption Act for allegedly cheating Central Bank of India to the tune of Rs 354 crore over a period ending November 29, 2014.
Besides Moser Baer MD Deepak, whole-time director Nita and then executive director Ratul, the agency had also named directors Sanjay Jain and Vineet Sharma and unknown public servants and private individuals as accused in the case.
Chief minister Nath told reporters in Bhopal: "I have no connection with the business they are doing. To me, it appears to be a purely mala fide action. I have full faith that courts will take corrective measures."
The CBI had said it registered the case after receiving a complaint from Central Bank of India's corporate finance branch on Friday.
In his compliant to the CBI, the deputy general manager of Central Bank of India alleged that "MBIL (Moser Baer India Ltd) has caused unlawful loss to our bank to the tune of Rs 354.51 crore as on 29.11.2014 and interest thereon by getting unlawful gains".
A CBI officer said Moser Baer directors had "misused and misappropriated" bank funds for their personal use. The bank has alleged that the company's directors had forged and fabricated documents for loans.
Ratul's role is also under the scanner in the AgustaWestland chopper deal. He has denied wrongdoing in the case. The ED had earlier called him for questioning in connection with the Rs 3,600-crore chopper deal after Rajeev Saxena, an alleged middleman who has turned approver in the case, named him.
Ratul had obtained interim protection from arrest from Delhi High Court in the AgustaWestland case till Tuesday.