J&K: Valley Pandits express concern over terror threats
The recent militant attacks has triggered fear among minorities in Kashmir, with the purported militant letter adding to the worries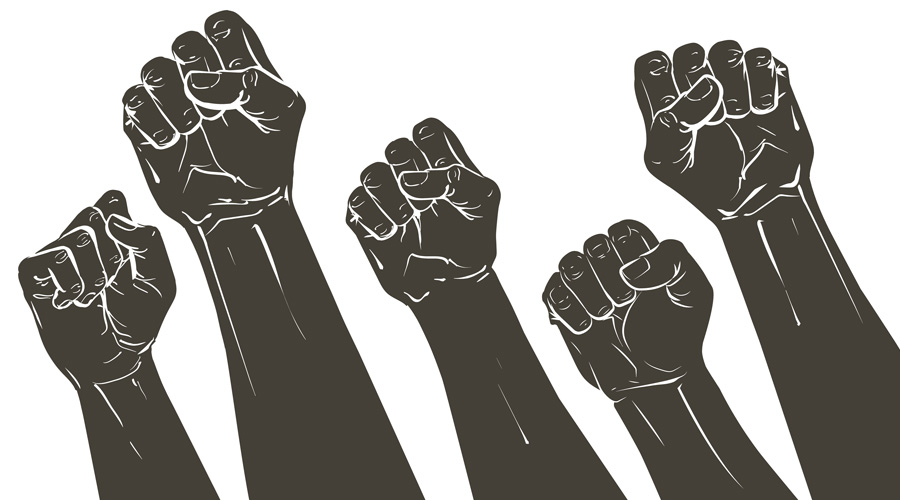 Representational image.
Shutterstock
---
Srinagar
|
Published 16.04.22, 01:02 AM
|
---
Kashmiri Pandits on Friday said renewed attempts were afoot to drive out those community members who had stayed back during the exodus in 1990 and have pointed fingers at "vicious and ill-minded persons" who use the cover of a "particular religion". 
The claim, which has ruffled feathers among Valley Muslims who say they have no role in the migration, has been made against the backdrop of a purported letter issued by a little-known militant group named Lashkar-e-Islam asking Pandits to leave Kashmir or face consequences.
There has been a spate of militant attacks in the last fortnight in which a Dogra Hindu driver lost his life and four others — three migrant labourers and a Kashmiri Pandit chemist — were injured.
The fact-checking website AltNews has called the letter "dubious", pointing to a number of purported anomalies in it. It said the letter had misspelt the name of the militant group as "Lashker" instead of "Lashkar" and mentioned the undersigned as merely "commander" without any name or seal.
In an unusually hard-hitting statement, the Kashmiri Pandit Sangarsh Samiti, the main organisation of non-migrant Pandits, said some "vicious and ill minded persons" who "use cover of particular religion" were hell bent on annihilating religious minorities in the Valley.
"As these kinds of heinous and barbaric acts are not possible without logistic support from the local population and the role of Kashmiri society, though small in number, cannot be outrightly absolved for the targeted crimes happening against Kashmiri Pandits…," Sanjay Tickoo, KPSS president, said the a statement.
"In 1990, religious minorities were back-stabbed and forced to leave Kashmir valley by creating a hostile environment, time and again a similar situation is created in 2022 to force Kashmiri Pandits/Kashmiri Hindus leave."
Though the perpetrators are always small in "number but the collective silence maintained by the rest creates trust deficits with never ending voids between the communities", the statement added.
Most of the nearly two lakh Pandits who lived in Kashmir before 1990 have migrated but a few thousand remain.
The recent militant attacks, including the one that killed Dogra driver Satish Kumar Singh in Kulgam, has triggered fear among minorities in Kashmir, with the purported militant letter adding to the worries.
Around a dozen Dogra families living in Kulgam are mulling migration this time following the killing.
Kashmir High Court Bar Association spokesman G.N. Shaheen said the KPSS's allegations were "baseless".
"Kashmiri Muslims never had any role in Pandit migration. We have in fact protested whenever any Pandit was killed. I remember when Pandit leader G.N. Wanchoo was killed (in 1992), I personally led a protest against it," he said.
"The Pandits are part of our body. We are from the same genetic code. How can we attempt to drive them out? It is a BJP propaganda to create a communal divide. Otherwise, a vast majority of people killed here are Muslim."
Shaheen claimed the Pandit migration was a state-managed affair "acceptable by all".
In August 2019, days after the dilution of Article 370, Pandit leader Tickoo had said he too might have to flee Kashmir.
"I predict worse times ahead, deadlier even than the early phase of militancy when the Pandits migrated," Tickoo had told The Telegraph at his home in Barbarshah, a neighbourhood in Srinagar's older parts.
"The move on Article 370 will prolong the conflict for another 100 years, sharpen the communal divide and bring down people's tolerance level." He had warned there could be a backlash on Pandits.