J&K mass eviction drive triggers fear of plot to dispossess
Scores of activists from different political parties have held separate protests in both Jammu and Kashmir regions to protest the drive that targets clearing all encroachments by January 31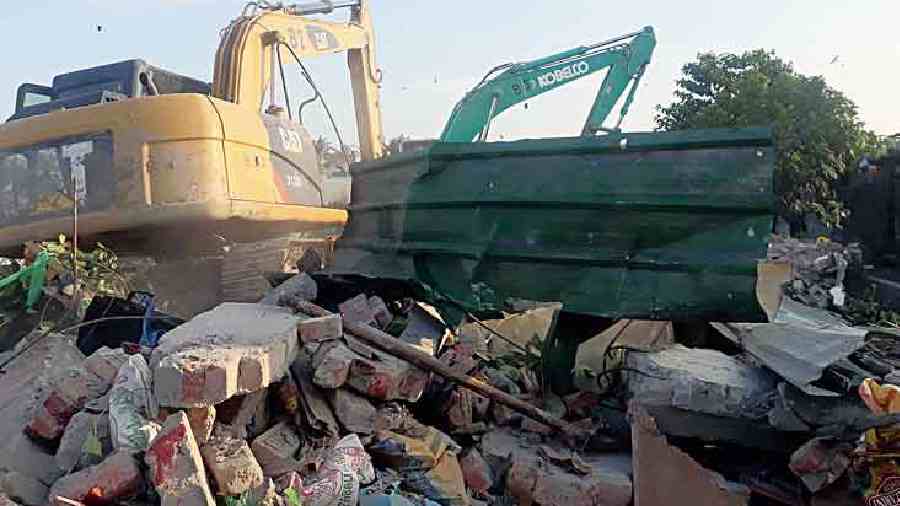 Many residents claim that they have been residing on the land or cultivating it for generations and they view the drive as part of the BJP-led government's agenda to dispossess locals.
Representational picture
---
Srinagar
|
Published 17.01.23, 03:19 AM
|
---
Protests are gaining momentum in Jammu and Kashmir against a drive to clear tens of thousands of alleged encroachments from state land that was legalised by previous governments.
Scores of activists from different political parties, including the People's Democratic Party, Congress, Apni Party and the Democratic Azad Party have held separate protests in both Jammu and Kashmir regions to protest the drive that targets clearing all encroachments by January 31.
It is not clear how the government will remove so many encroachers in such a short time, but the decision has sparked panic across Jammu and Kashmir.
Many residents claim that they have been residing on the land or cultivating it for generations and they view the drive as part of the BJP-led government's agenda to dispossess locals.
The government has issued hundreds of notices in all districts asking alleged encroachers to vacate plots. At one protest in Jammu's Surankote on Saturday, scores of residents asked the government to suspend the drive, some even warning of a "revolution" and "aggression".
"They are telling us that this is not our country and that we should leave. Would you tolerate it?" a protester told the gathering.
Another protester said the government had been pitting communities against each other over the past few years and had now waged a war to dispossess them.
Anil Sharma, who heads a faction of the All J&K Panchayat Conference, said the government was using elected panchayat members as "scapegoats" in its campaign.
"Let them target bigwigs and spare poor people who have been tilling the land for generations," he said.
All political parties are up in arms against lieutenant governor Manoj Sinha's order last week directing officials to clear encroachments in all 20 districts of the Union Territory.
The locals are asking the government to target the "big fish", who include politicians from all parties, who have allegedly grabbed vast swathes of state land unlike lakhs of commoners who have built homes or are engaged in agriculture on small pieces of land.
Sources said the government had prepared a list of dozens of politicians who were likely to be evicted, but there are no reports of any real action against them so far.
Veteran CPM leader Mohamad Yousuf Tarigami said the government was blind towards the destruction of the livelihood of the rural poor.
"Is this the beginning of the process of achchhe din? The administration is conducting false propaganda that the land is being acquired for development purposes, but the facts are contrary to its claims," he said.
"It is rather unfortunate that the government has mobilised all its machinery to dispossess the poor. In the name of retrieving state land, the government is making desperate attempts to pauperise the people by snatching their land and creating private land banks."
Tarigami said the move was not only bound to render thousands of people roofless, but also divest many of cultivation rights.
The drive was initially scheduled to start in 2020 in compliance with an October 9 high court order scrapping the controversial Roshni Act — passed by previous elected governments — that had legalised encroachments in both Jammu and Kashmir following a campaign by Right-wing leaders including those from the BJP.
It took a communal colour in Jammu after some leaders claimed it was the "biggest land scam in J&K's history" and was aimed at altering the Hindu-majority character of Jammu.
A top BJP leader and former Jammu and Kashmir deputy chief minister, Kavinder Gupta, had called the drive a "surgical strike" against "land jihad".
The BJP was caught on the wrong foot after it emerged that most of the beneficiaries were Hindus.