J&K Lakshman rekha: Can't say slavery, capture
Justice Sanjay Dhar dismissed the plea of Muzamil Butt, who had challenged an FIR filed against him in 2018 for his social media posts on a bomb blast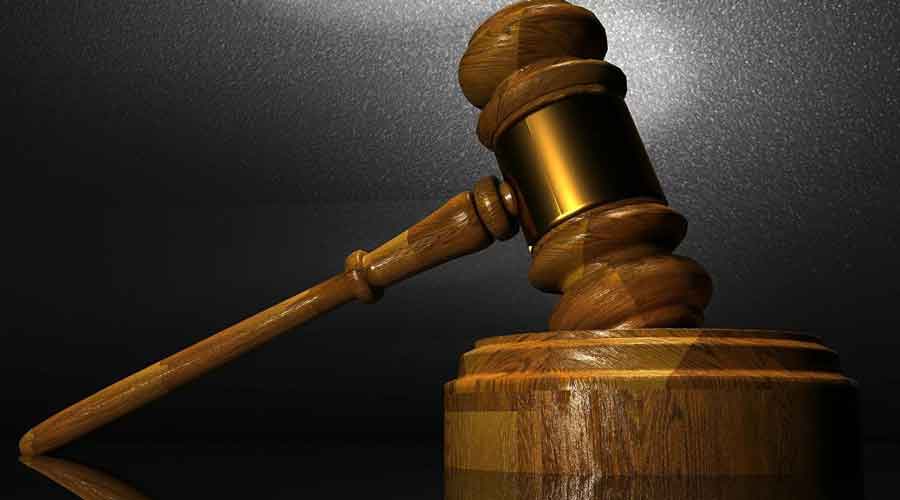 Representational image.
File photo
---
Srinagar
|
Published 28.04.22, 01:41 AM
|
---
The High Court of Jammu & Kashmir and Ladakh has drawn a "Lakshman rekha" for an individual's freedom of expression and refused to grant protection to a lawyer who had been booked under the anti-terror law UAPA for allegedly declaring himself a slave in India and alleging a military occupation of Kashmir.
Justice Sanjay Dhar dismissed the plea of Muzamil Butt, a lawyer from Kulgam, who had challenged an FIR filed against him in 2018 for his social media posts on a bomb blast that killed six youngsters and injured more than 60 in his village, Laroo. The judge said Butt had questioned "the sovereignty and territorial integrity of the country" and was liable to be punished under the UAPA.
Justice Dhar ruled that comments like "occupation of military or the people being slaves, etc" don't come within the ambit of the freedom of expression of an individual as enshrined in Article 19.
"But it is quite another to advocate that the people of a particular part of the country are slaves of the government of India or that they are under occupation of armed forces of the country," the court said.
Butt had in 2018 expressed outrage after civilians inspecting the debris of a house destroyed during an encounter between militants and the security forces died when residual explosives went off. 
"One of the most intense gunfights in my village culminated into mass massacre, bloodshed, cries, wailings, and brutal carnage. A military operation culminated into an organised state negligence which led to killings of eight teenagers and injuring 60 others," the high court judgment quoted Butt as having written.
The lawyer had in particular referred to the death of his neighbour Talib. "For the first time in my life… I could acknowledge that we are slaves and slaves have no life of their own," the lawyer is purported to have written.
Butt is said to have quoted PhD scholar turned militant "Dr Manan Bashir Wani" that "Occupation is like a cancer which will consume everyone".
Justice Dhar said the lawyer was advocating and supporting the claim that Jammu and Kashmir was "not a part of India" and people there had been reduced to slaves.
"Thus, he is questioning the sovereignty and territorial integrity of the country," the court observed, saying the petitioner had crossed the "Lakshman rekha" that sets apart freedom of expression guaranteed under Article 19 of the Constitution from the reasonable restrictions imposed on it.
"This act of the petitioner, therefore, prima facie, falls within the definition of 'unlawful activity' as contained in Section 2(o) of the ULA(P) Act (another name for the UAPA) punishable under Section 13 of the Act," the court said.