Jharkhand delegation demands caste census in a letter to Amit Shah
hemant Soren had also sought Modi's time to discuss the issues and the inclusion of the Sarna tribal religion code in the census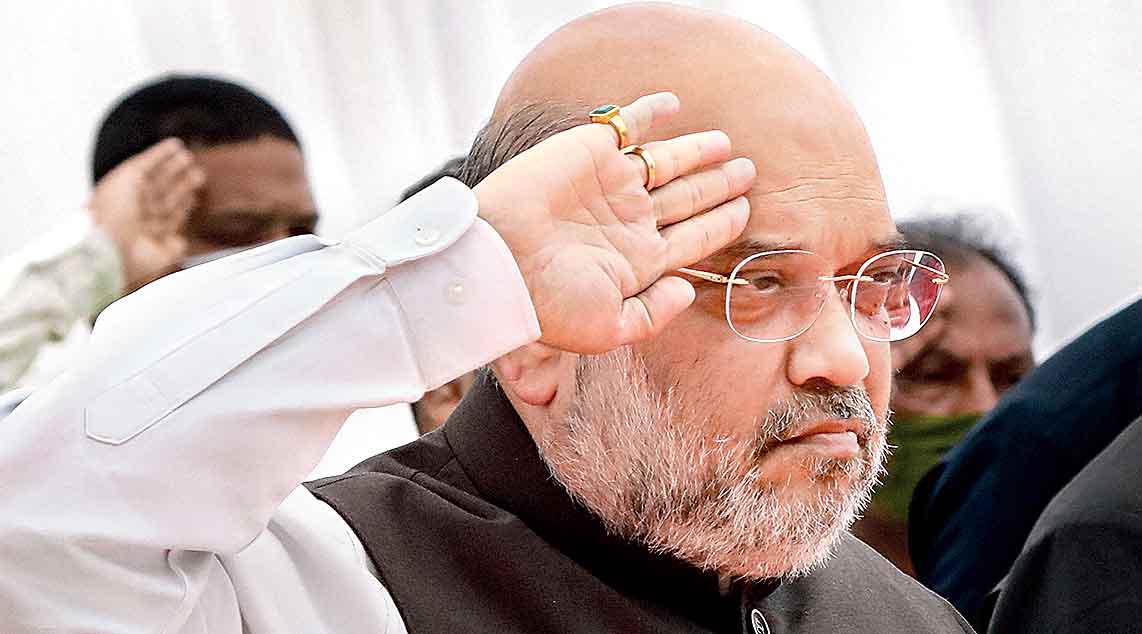 ---
Ranchi, New Delhi
|
Published 27.09.21, 01:42 AM
|
---
An all-party delegation from Jharkhand, led by chief minister Hemant Soren, met Union home minister Amit Shah in New Delhi on Sunday afternoon and submitted a letter demanding a caste census.
Sources said Soren had earlier this month written to Prime Minister Narendra Modi seeking an appointment with an all-party delegation over the issue. He had also sought Modi's time to discuss the issues related to caste census and the inclusion of the Sarna tribal religion code in the census.
The letter, addressed to the Prime Minister, was signed by all 11 members of the delegation, including state BJP president and Rajya Sabha MP Deepak Prakash.
The letter emphasised the need for a caste-based census to ensure overall development of those belonging to backward and most backward classes.
The census figures available since Independence of the country did not contain caste-specific break-up, making it difficult to assess the educational, social, political and economic status of those backward and most backward people, the letter said, adding that such figures, if available, would help in reaching special assistance to those people.
It is unfortunate that the Union government declared that caste-based census would not be done in respect of these people during the ensuing 2021 census, the letter further said, adding that the Mandal Commission had recommended reservations for backward class people on the basis of data available from the census figures of 1931 that was done 90 years ago.
"The demand of the time is to translate into reality the belief of Sabka saath, sabka vikas  (Together with all, development of all)," the letter reminded the Prime Minister, adding that the caste-based census would help realise that goal.
"The home minister accepted the letter but didn't commit anything," state Congress president Rajesh Thakur told The Telegraph after meeting Shah.
The demand for a caste-based census had already been raised in states like Maharashtra, Odisha, Madhya Pradesh and Bihar.
Earlier in the day, chief minister Soren attended a meeting of states affected by Left-wing extremism (LWE) that was also chaired by Shah in New Delhi.
"Both the Centre and the state have the responsibility of weeding out extremists by working together in the true spirit of cooperative federalism," Soren said at the meeting. As such, it was not practical that the Centre demanded payment for deployment of central forces in the states for the purpose, he added.
He further demanded that the Centre write off the bill for Rs 10 crore raised against Jharkhand for the purpose and did not send any such bill for the same reason in future.
Soren said that joint efforts by the central and state forces helped contain extremist activities to a large extent.