Jammu & Kashmir: Youth dies in cop firing
Police say they have lodged an FIR and arrested the cop whose fire killed Asif Padroo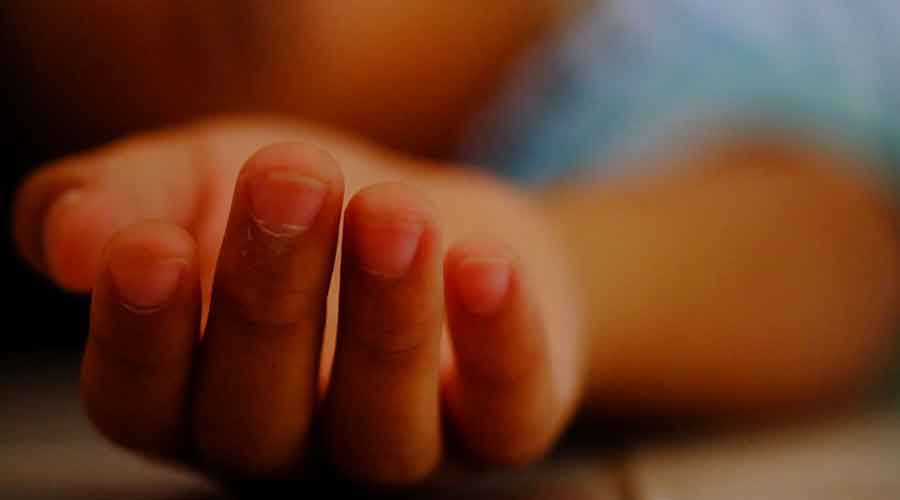 Representational image.
File Photo
---
Srinagar
|
Published 06.10.22, 02:02 AM
|
---
A 25-year-old nursing student died on Wednesday in an alleged accidental fire by a cop in Pulwama amid unprecedented security arrangements for the visit of Union home minister Amit Shah, triggering outrage with the former chief minister Mehbooba Mufti linking the death to the heightened security arrangements for Shah's visit.
Police said they have lodged an FIR and arrested the cop whose fire killed the youth Asif Padroo.
Shah was in the Valley to address his first public gathering after the 2019 scrapping of the special status. He blamed former chief ministers Abdullah and Mufti for "giving guns and stones" to the youth and said the Assembly elections in J&K would be held after the completion of the voter registration process.
Thousands of security personnel were deployed across the Valley to ensure an incident-free visit. There were massive traffic jams in the city after the civilian movement was restricted in several areas in the wake of the visit.  
Earlier in the day, a young student was hit by a bullet in the Hall area of Pulwama.
A police spokesman said the rifle of an on-duty police official went off accidentally, injuring Padroo, a resident of Shopian's Poterwal.
"The injured person was immediately taken to the hospital by the police where he succumbed to his injuries. In this regard, a case has been registered and the involved police personnel has been arrested," the spokesman said.
A video of the incident that was shot immediately after the firing, however, showed a man, apparently an acquaintance, desperately calling relatives over the phone as Asif was profusely bleeding on the ground. A security vehicle is seen at a distance but no man in uniform comes close. An ambulance soon reached the spot and shifted him to hospital.
Many social media users blamed the forces for the killing. The relatives of the youth were seen crying inconsolably at a hospital in Srinagar after he was declared dead. A video showed a man, accompanied by a cop, trying to prevent a reporter from shooting the incident.
Separatist Hurriyat Conference said authorities are calling it "accidental firing" but "that's another name for murder in Kashmir."
"As if the harsh measures put in place causing grave inconvenience to the people in Kashmir weren't enough, Asif from Pulwama paid with his life in the name of ensuring security for HM's visit. My heart goes out to his family," Mehbooba Mufti said in a tweet.
In Baramulla, where Shah addressed a big gathering later in the day, the home minister ruled out any dialogue with Pakistan and targeted the "three families that ruled Kashmir for seventy years" – Abdullahs, Muftis and Gandhis" for allegedly putting hurdles in J&K development.
"Some people are giving me suggestions to talk to Pakistan, even those who have ruled here for seventy years. But I am clear, I don't want to talk to Pakistan. I would talk to the Gujjars and Paharis of Baramulla. I will talk to the youth of Kashmir. They (Pakistan) have spread terrorism here," he said.
The BJP is trying hard to woo Gujjars and Paharis, who are mostly Muslims, to help the party come to power in J&K. On Tuesday, he assured Paharis' inclusion in the Scheduled Tribes list, which will be the first time a linguistic group would make it to the list.
Most in the Shah's rally in Baramulla were  Paharis and Gujjars and government employees, who had allegedly been coerced to join the rally by seniors.
Shah referred to Mehbooba by name and said he saw her tweet asking him to give an account of what the BJP has done for J&K. He claimed Kashmir has seen a massive investment of Rs 56,000 crore during the last three years, against a paltry Rs 15,000 crore in 70 years.
He said "Abdullahs and sons" and "Mufti and company" and Gupkar "model," a reference to alliance fighting for restoration of article 370, has given "only stones and guns in the hands of Kashmiri youth" and resulted in militant attacks like 2019 Pulwama attack.
The remarks triggered angry reactions from rivals.
"Just to remind everyone that Pulwama attack happened when J&K was under central (BJP) rule with their handpicked Satyapal Malik running the state from Raj Bhavan," former CM Omar Abdullah tweeted.
Omar shared pictures of the alliance leaders with Modi and Shah during an all party meeting in 2021, wondering "why on earth are PM & other senior leaders inviting these "Gupkar leaders" to meetings in Delhi?, when they have given stones and guns to youth.
Mehbooba said Shah dedicated his speech to answer her questions.
"HM forgets that Mufti sahab (her father) was CM for just 3.5 years & doesn't need validation from him for his work for welfare of J&K. Even after ruling J&K directly since 2018, BJP has nothing to show except their broken record of dynastic rule," she said.