Land ache in Hindu belt too
Protesters belonging to Jammu-based Panthers Party and People's Democratic Party hit the streets against the new land laws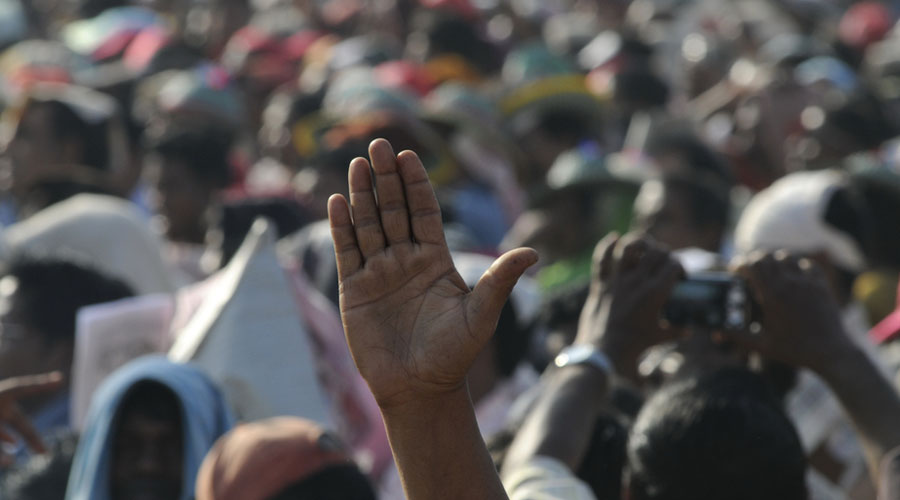 There is massive anger in the Valley against the decision, but there have been no street protests here so far
Shutterstock
---
Srinagar
|
Published 29.10.20, 01:03 AM
|
---
Tensions are flaring up in Jammu's Hindu heartland and BJP stronghold against the Centre's decision to allow sale of land in Jammu and Kashmir to outsiders, with several Dogra leaders claiming that their identity was under assault.
Jammu's Hindu heartland is a BJP stronghold where Dogras, who are Hindus, form a majority in the region. The BJP always banks on the support of Dogras in Assembly elections and because of them they have won both Jammu Lok Sabha seats during the last two consecutive terms.
Protesters belonging to Jammu-based Panthers Party and People's Democratic Party hit the streets in Jammu city against the new land laws. There is massive anger in the Valley against the decision, but there have been no street protests here so far.
Panthers Party leader Harsh Dev Singh, in a video appeal, said the decision will turn Jammu residents into slaves of outsiders and the region was staring at big trouble.
"Anybody can buy land here without PRC (Permanent Resident Certificate) and domicile....Big sharks will settle here and usurp the land of poor people," he said.
Singh said the BJP-led government at the Centre has not introduced such laws in Ladakh due to the unity of the (Buddhist) leadership there and the BJP was taking advantage of the disunity in Jammu.
Kathua Bar Association president Ajat Shatru Sharma said many Jammu residents had welcomed the decision to scrap Article 370 but the new notification had "befooled" them.
"Everyone knew that very few will purchase land in Kashmir Province (they are already de-facto immune) and influx would be in Jammu Province where people from rest of India can purchase agricultural land on the fake or forged agricultural certificate without actually residing for a minimum period. The day is not far away when maximum agricultural land from Jammu Province may be sold away to outsiders on just the basis of mere false certificates," he said.
PDP leader Surinder Choudhary claimed that the outsiders' influx will increase rapes in Jammu. "The Dogra culture is under threat," he said, referring to rapes in "Hathras and Faridabad".