Jammu and Kashmir doctors protest against medical quota plan
The all-India quota comprises 15 per cent of the total available undergraduate seats and 50 per cent of postgraduate seats in government medical colleges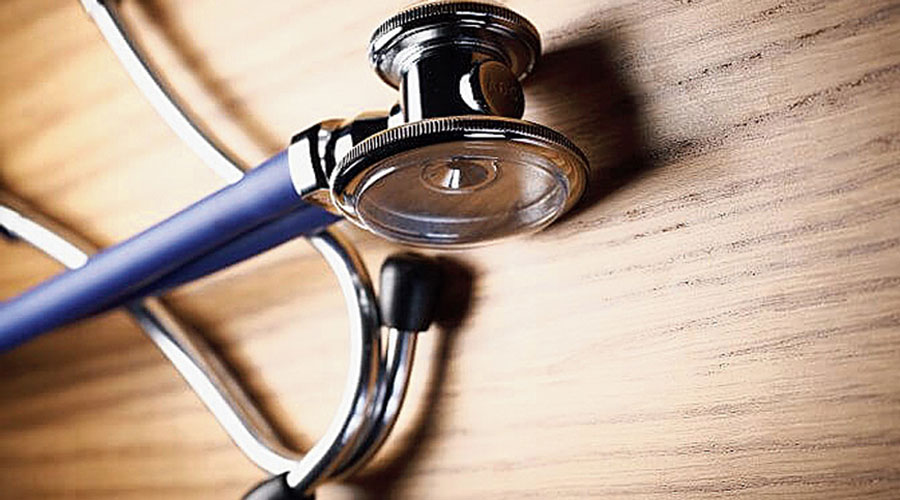 Till now, MBBS and postgraduate seats in medical colleges in Jammu and Kashmir used to be reserved only for locals.
Shutterstock
---
Srinagar
|
Published 03.10.21, 12:18 AM
|
---
Doctors and students in Jammu and Kashmir are protesting the Centre's plan to introduce the all-India quota in medical courses, fearing that locals will lose out to outsiders.
The all-India quota comprises 15 per cent of the total available undergraduate seats and 50 per cent of postgraduate seats in government medical colleges. Till now, MBBS and postgraduate seats in medical colleges in Jammu and Kashmir used to be reserved only for locals.
The protests follow a notification by the Centre's Medical Counselling Committee (MCC) last week stating that the Jammu and Kashmir government is likely to participate in the all-India quota (AIQ) from this year, adding that the matter had been referred to the administration of the Union Territory for its approval.
Doctors have staged protests at multiple places across Jammu and Kashmir against the plan and threatened to intensify the agitation.
If such a move is implemented, it would be a continuation of the Centre's 2019 decision to scrap Jammu and Kashmir's special status by diluting Article 370. The government has already allowed non-locals to buy property or take up jobs in the Union Territory.
Dr Nisar-ul-Hassan, president of a doctors' body, said the introduction of the AIQ would jeopardise the careers of local aspirants.
"Jammu and Kashmir was previously exempted by virtue of being a state. Now that it is a Union Territory, things have automatically changed. If they (the Centre) want, they can do it. Health is a state subject and states have the discretion to accept or reject a decision. But now we are a Union Territory," Dr Hassan told The Telegraph.
"There are some advantages too. Our candidates will also get seats in the central pool elsewhere in the country. Those who refuse to implement the AIQ cannot get seats under the quota in other states and Union Territories. We will obviously lose because our children might not be able to compete at the central level," he added.
The doctor, however, concluded that overall such a move would be detrimental for Jammu and Kashmir as the AIQ would open the floodgates for outsiders and gravely impact local aspirants.
"Pooling will block job avenues for locals and increase unemployment among doctors in Jammu and Kashmir," Dr Hassan added.
An official in the health department said Jammu and Kashmir was yet to give its approval to the MCC notification.
An academic at Srinagar's National Institute of Technology said its seats were distributed equally among locals and outsiders.
"In our case it happened when our college was upgraded to an NIT some years ago. Other engineering colleges are still exempt as admissions are made by the Union Territory's own body," he said.
A doctor at Srinagar's Medical College said the region had poor infrastructure and on top of that was a conflict zone.
"All our educational colleges are shut for one or other reason for the past two years. How can there be a fair competition?" she asked.
Political parties have expressed concern over the plan.
In a joint statement, Lok Sabha MPs Farooq Abdullah, Muhammad Akbar Lone and Hassnain Masoodi said this would "further choke the already scant avenues for JK youth".
"It will prove detrimental to the interests of our youth. The decision will also have a cascading effect in terms of depleting employment avenues of our educated and skilled youth in JK and furthermore lead to brain drain," they said in the statement.