Jagmohan Malhotra no more, faultlines resurface
The 93-year old was hailed as the 'saviour' of Valley Pandits and his iron rule was seen as one of the main reasons for the intensification of militancy in Kashmir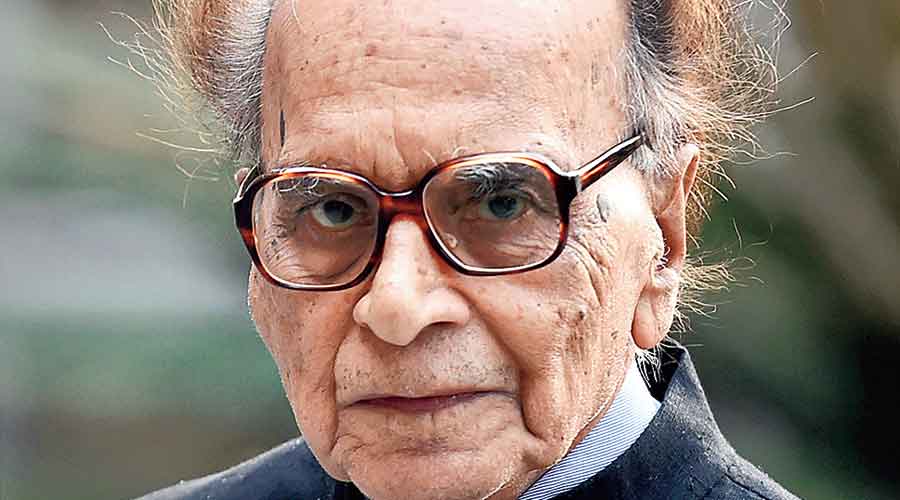 Jagmohan Malhotra
Telegraph picture
---
Srinagar
|
Published 05.05.21, 01:48 AM
|
---
Jagmohan Malhotra, whose rule with an iron hand was seen as one of the main reasons for the intensification of militancy in Jammu and Kashmir but who had been hailed as a "saviour" by Valley Pandits, passed away in New Delhi on Tuesday following a spell of illness. He was 93.
No person who has ruled Kashmir over the decades has evoked as much derision or praise in the Valley, depending on which side one talks to, as Jagmohan. On his death, the deep religious faultlines that have defined Kashmir for the past three decades resonated afresh in the Valley.
Jagmohan was twice appointed as governor of Jammu and Kashmir and both his tenures were marked by controversies. It was his second term, which lasted for barely 127 days in 1990, that was notorious for some of the most brutal episodes in Kashmir's azaadi movement, including a spate of massacres, the progression of militancy into a mass phenomenon and the migration of Kashmiri Pandits.
Kashmiri Pandits on Tuesday lavished praise on Jagmohan, calling him a saviour, but for Muslims he remained a tormentor.
Pandits blame militants, who enjoyed popular support, for their migration, and hail Jagmohan for encouraging and facilitating their exodus to "safer" places outside Kashmir. Muslims, on the other hand, believe that Jagmohan helped the exodus so that he could brutally crush militancy without having to worry about retributive action on Pandits.
"Jagmohan is dead. But nothing has been forgotten. He will continue to be remembered as New Delhi's man who presided over widespread killings of Muslims in Kashmir in the early 90s. Sadly, his ideological progeny continue to thrive in 'social activism', policy making & even media," tweeted Kashmiri journalist Jahangir Ali.
The former bureaucrat took over as governor of Jammu and Kashmir on January 19, 1990, despite fierce opposition from then chief minister Farooq Abdullah.
Abdullah, whose government had been dismissed by Jagmohan during his first tenure in 1984, became the first casualty that day as he resigned in protest. Late that day, amidst a curfew, thousands of Kashmiri Pandits started migrating to other parts of the country, most never to return.
Militancy was only a few months old before Jagmohan's second stint as governor. Srinagar those days was seething with anger as it faced the first major government crackdown. Jagmohan's appointment added fuel to the fire and mosques across the city resonated with anti-India protests overnight.
On January 21, as President's rule took hold under Jagmohan, thousands defied a curfew to protest the arrest of dozens of youths by security forces, and other excesses. They were rained with bullets by the forces at Gow Kadal bridge near the Srinagar city centre, killing over 50 youths and injuring dozens more.
The iron-fist policy backfired. Unprecedented protests followed and thousands left for PoK to pick up arms. The government initially appeared helpless in dealing with the protests but it soon deployed repressive measures, leading to more "massacres".