J&K's media face fumbles
Peals of laughter broke out when a journalist asked how parents had contacted the government when there was a communication blockade and a clampdown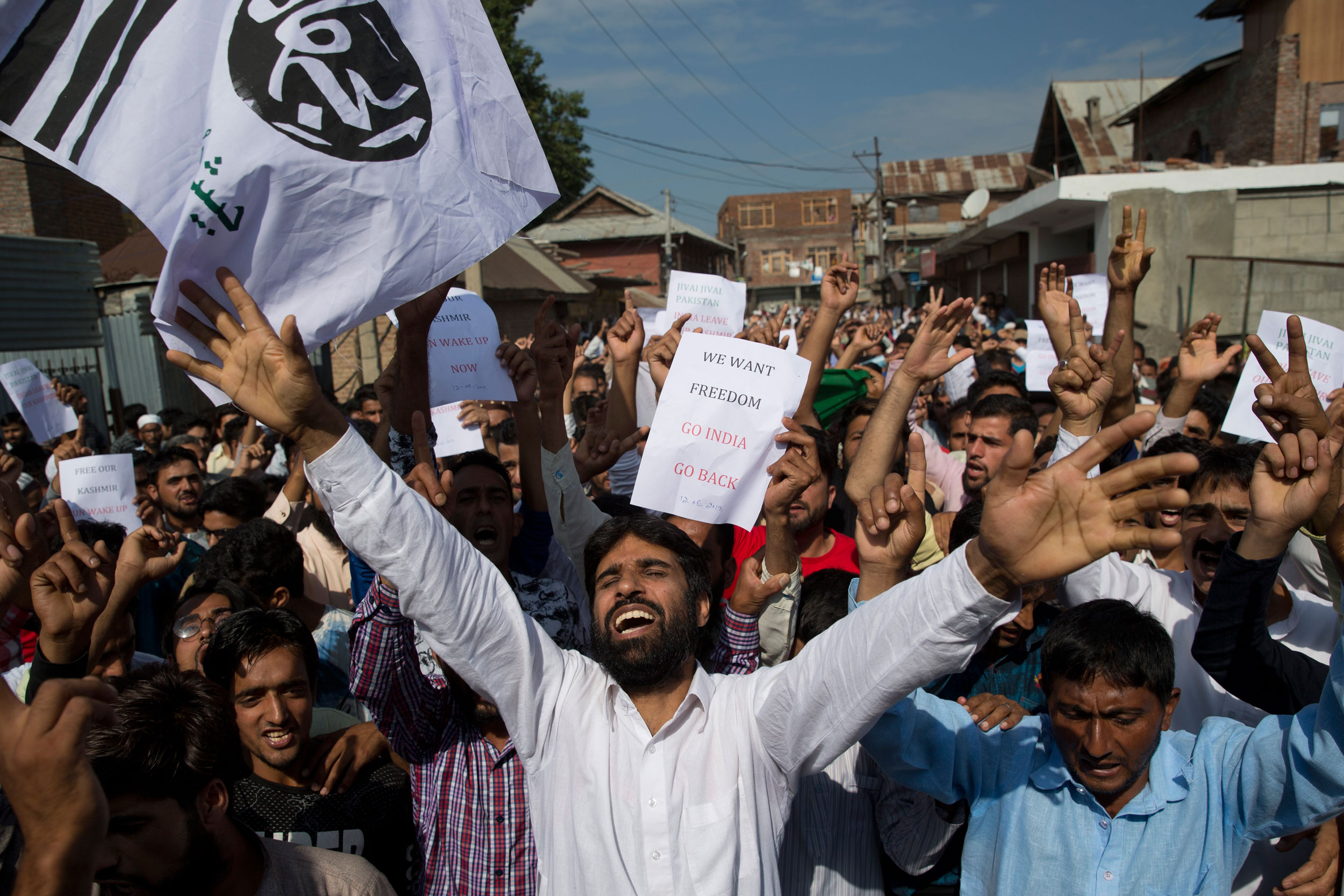 ---
|
Srinagar
|
Published 20.08.19, 09:07 PM
---
For a fortnight, Jammu and Kashmir's face for the media has been projecting the government's "all is well" narrative with relative ease. A flurry of questions on Tuesday challenging the official line, however, left him red in the face and searching for answers.
Rohit Kansal, the state's principal secretary who is doubling as the government's spokesman, has over the past 15 days been a busy man, reeling out one "fact" after another during evening media briefings about how rosy the situation in the Kashmir Valley is.
But Kashmir's media corps appeared to have had enough on Tuesday and Kansal faced a flood of questions. Why was there no word on restoring mobile and Internet connections or on the arrest of hundreds of youths, he was asked.
The IAS officer had begun by claiming there were reports of normality in large parts of the state: 136 police station areas out of 197 in the state and 50 out of 111 police station areas in the Valley faced no daytime restrictions, government offices were reporting more-than-normal attendance, public transport had begun to ply, 73,000 landlines out of 96,000 in the state were operational and, above all, there was considerable improvement in students' attendance in primary schools.
But telephone lines have not been restored even in parts of Srinagar. The lines came alive for barely two hours in the city centre, where the media enclave is located. Schools reopened up to Class V on Monday, but almost all students stayed away. There were no reports of improvement on Tuesday.
A journalist asked Kansal how reliable he was as the source of information. "I am not claiming to be the ultimate source of either information or wisdom," the official replied, and added that journalists were at liberty to crosscheck. The information blockade and the official clampdown, however, are making fact-checking difficult.
To claims that not a single student was going to school even in the VVIP areas, Kansal merely said he appreciated journalists' concerns.
The spokesman claimed that a good response from primary school students and requests from parents had prompted the administration to decide to reopen schools up to Class VIII on Wednesday.
Peals of laughter broke out when a journalist asked how parents had contacted the government when there was a communication blockade and a clampdown.
"You have a valid point. The communication blockade does not prevent you and me from talking," Kansal replied, without explaining how parents had got in touch with the administration.
Struggling to name even one school with a decent turnout of students or give the attendance percentage, he asked for a week to respond.
Azad sent back
Former chief minister Ghulam Nabi Azad was stopped at Jammu airport on Tuesday and "forcibly" sent back to Delhi, the Congress said.