Interpol's red notice on Nehal Modi: Will it help?
Nirav Modi's step-brother is suspected to have destroyed evidence on the PNB fraud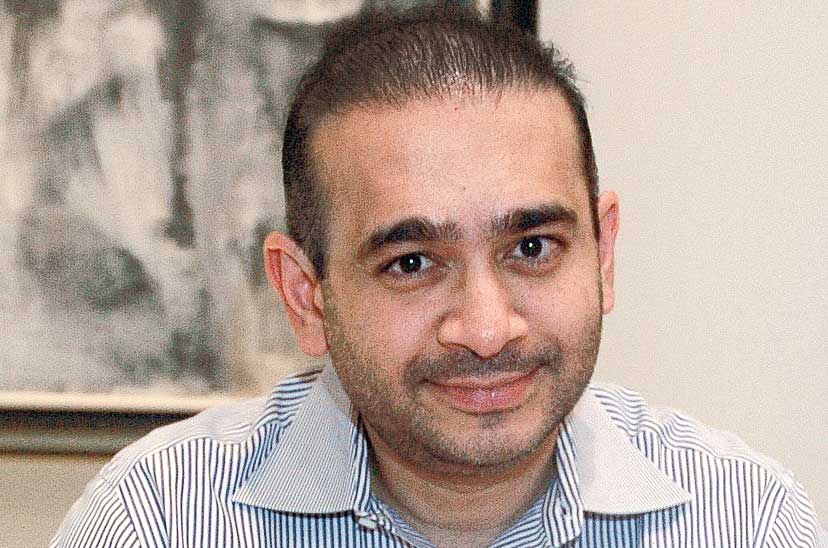 ---
---
A red notice is "a request to law enforcement worldwide to locate and provisionally arrest a person pending extradition, surrender, or similar legal action". Each member country decides what legal value should be given to a red notice, the Interpol says. In other words, countries are not bound to act against anyone on the basis of such a notice.
Two kinds of information are issued in the notice, first to identify the person, which includes name, photo, date of birth, nationality etc, and the second, which has information about the crime they are wanted for. A notice simultaneously alerts the police in all member countries of the Interpol.
Nirav and his uncle Mehul Choksi have been accused of cheating the Punjab National Bank to the tune of Rs 14,000 crore using allegedly fraudulent Letters of Undertaking. It was also alleged that Nirav had set up dummy companies in several places such as the UAE, Hong Kong, British Virgin Islands and Barbados to launder money.
In a supplementary chargesheet, the ED named his family members, half-brother Neeshal Modi, brother Nehal and sister Purvi, of helping him launder the money.
A Interpol notice on Nirav was issued in July 2018 and by September that year, a notice was out against Purvi. A red notice for uncle Choksi was issued in December. Purvi and Choksi, supposedly in Antigua, are at large. Nirav is in jail in London.

Nehal Modi, who?
According to Interpol, he 40 years old, was born in Antwerp and is a Belgian national. The notice also said that he speaks three languages - Gujarati, Hindi and English.
Nehal, according to some earlier news reports, was the director of the now defunct Firestar Diamonds USA but was also involved with the Ithaca Trust, one of the trusts incorporated for money laundering by Nirav. The Ithaca Trust was also involved in purchasing real estate in the US.
What is the charge?
The requesting entity, according to Interpol, has accused Nehal of money laundering. The ED supplementary chargesheet on the PNB scam mentions that Nehal had destroyed evidence.
On the request of ED, Interpol issues a Red Corner Notice against Nehal Modi, a Belgian citizen, who is step brother of prime accused Nirav Modi in #bankfraud case

— ED (@dir_ed) September 13, 2019
Interpol has issued a red notice against Nirav Modi's step-brother Nehal Modi in the PNB fraud case.
The notice against the Belgian national was issued on the request of the Enforcement Directorate (ED) that is probing India's biggest bank fraud. The CBI is also investigating the case.