India hits out at US report on 'rising attacks' on minorities
It is unfortunate that vote-bank politics is being practised in international relations: Arindam Bagchi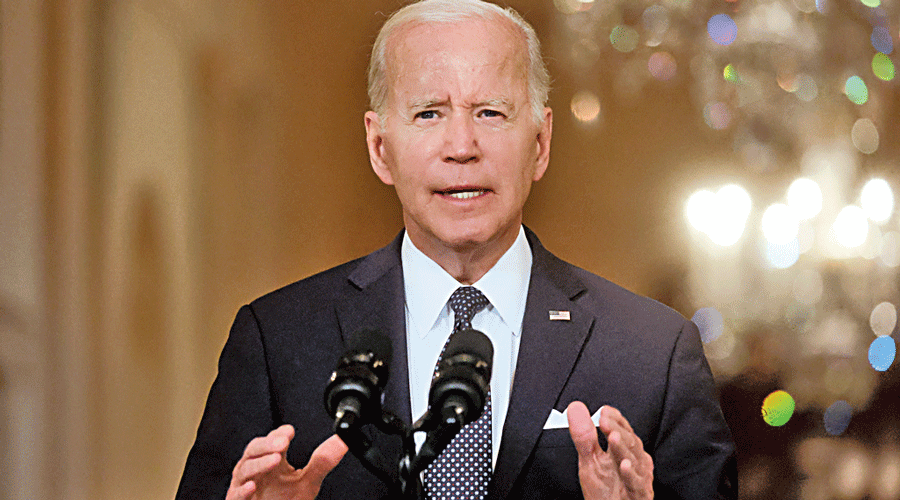 ---
New Delhi
|
Published 04.06.22, 01:34 AM
|
---
The external affairs ministry on Friday accused senior US officials of doing vote-bank politics after secretary of state Antony Blinken flagged "rising attacks on people and places of worship" in India.
New Delhi also cited gun violence and hate crimes in America as a counter-charge although both have been unequivocally condemned by President Joe Biden, who has described silence as "complicity".
In India, Prime Minister Narendra Modi has been accused of indulging in dog-whistle politics and has remained silent to calls for genocide earlier this year. In his first term, he did speak out against lynchings but only tangentially and that, too, after much criticism about his silence on the issue.
On Thursday, while releasing the 2021 International Religious Freedom Report in Washington, Blinken had cited India as one of the examples of how religious freedom and the rights of minorities were under threat in communities around the world. "In India, the world's largest democracy, and home to a great diversity of faiths, we've seen rising attacks on people and places of worship," Blinken had said.
Besides, US ambassador-at-large for international religious freedom Rashad Hussain had said: "In India, some officials are ignoring or even supporting rising attacks on people and places of worship."
On Friday, responding to questions from journalists on these remarks, external affairs ministry spokesperson Arindam Bagchi said: "We have noted the release of the US State Department 2021 Report on International Religious Freedom, and ill-informed comments by senior US officials. It is unfortunate that vote-bank politics is being practised in international relations. We would urge that assessments based on motivated inputs and biased views be avoided."
He said that as a naturally pluralistic society, India valued religious freedom and human rights. "In our discussions with the US, we have regularly highlighted issues of concern there, including racially and ethnically motivated attacks, hate crimes and gun violence."
Ironically, hours before India issued this statement, US President Biden had delivered a speech on gun violence in which he called on the US Congress to ban assault weapons, expand background checks and pass "red flag" laws for better gun control.
Last month, after a racist attack in Buffalo, New York, Biden had said: "What happened here is simple and straightforward: terrorism. Terrorism. Domestic terrorism…. White supremacy is a poison…. And it's been allowed to fester and grow right in front of our eyes. No more. I mean, no more. We need to say as clearly and forcefully as we can that the ideology of white supremacy has no place in America. None. Look, failure to saying that is going to be complicity. Silence is complicity. It's complicity. We cannot remain silent."