India contests Pakistan claims on ruling
Raveesh Kumar told reporters the judgment had gone in India's favour on all eight points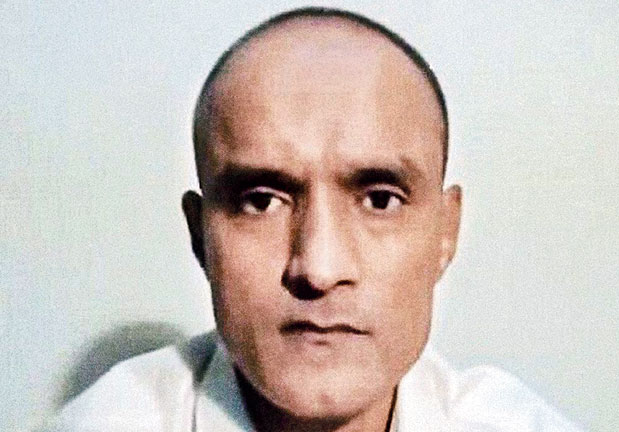 ---
New Delhi
|
Published 18.07.19, 07:42 PM
|
---
India on Thursday cited the International Court of Justice verdict to say Pakistan was now obliged to provide consular access to Kulbhushan Jadhav and inform him about the grounds for his arrest without delay.
Foreign office spokesperson Raveesh Kumar told reporters the judgment had gone in India's favour on all eight points. Earlier, external affairs minister S. Jaishankar had made a statement on the verdict in both Houses of Parliament.
On Pakistan claiming a big win at the ICJ as India's plea for immediate release and return of Jadhav had been turned down, Kumar said: "It seems they are reading from a completely different verdict…. (On) each and every point, the verdict has been ruled in India's favour…. Think they have their own compulsions as to why they have to lie to their own people.''
While rejecting India's plea for declaring Jadhav's conviction and sentencing by a Pakistani military court as violative of international law and the Vienna Convention, the ICJ had explained that its jurisdiction in this was limited to Article 1 of the Optional Protocol.
"This jurisdiction is limited to the interpretation or application of the Vienna Convention and does not extend to India's claims based on any other rules of international law.''
In the light of this, the court decided that "the remedy to be ordered in this case has the purpose of providing reparation only for the injury caused by the internationally wrongful act of Pakistan that falls within the court's jurisdiction, namely its breach of obligations under Article 36 of the Vienna Convention on Consular Relations, and not of the Covenant (International Covenant on Civil and Political Rights)".
Also, the ICJ reaffirmed that "it is a principle of international law… that any breach of an engagement involves an obligation to make reparation" and that "reparation must, as far as possible, wipe out all the consequences of the illegal act".
Apart from ordering "review and reconsideration'' of the conviction and sentence "by the means of its own choosing'', Pakistan has also been directed to enact appropriate legislation, if needed.
Questioning the legal process in Pakistan, India had said that "review and reconsideration'' would be inadequate in this case but the court went with Pakistan's contention that this would be the appropriate remedy.
Describing the verdict as a "comprehensive victory for India'' in a blog, former Union minister Arun Jaitley wrote: "A plain reading of the ICJ judgment in Jadhav's case shows that India won on almost all counts.''
As for the ICJ's observation on the nature of review and reconsideration, he said it was "an example of legal craftsmanship in judgment writing'' that had spelt out the nature of remedy available to Jadhav.