India, China equilibrium on Jaishankar's mind
'We are seeing a sort of parallel but differential rise of the two countries'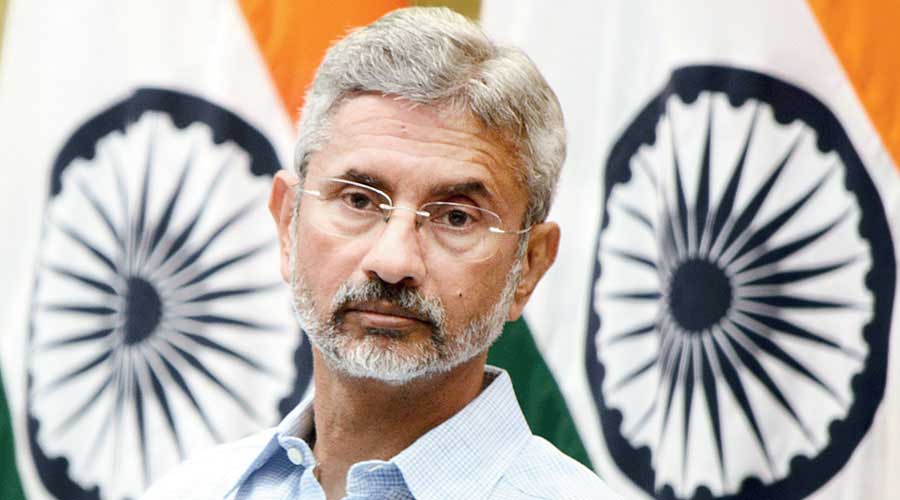 External affairs minister S. Jaishankar
File picture
---
New Delhi
|
Published 09.08.20, 02:15 AM
|
---
The world has a lot riding on India and China given their size and impact, external affairs minister S. Jaishankar said on Saturday, suggesting that the future of the ties between the two countries would depend on reaching "some kind of equilibrium or understanding".
During an online CII summit, Jaishankar was asked whether India and China would be able to become friends in the next 1020 years just like France and Germany had overcome their past to forge a new relationship.
"We are neighbours of China. China is already the second largest economy in the world. We will be one day third. You can argue when. We are demographically two very unique countries. We are the only two countries in the billionplus (population) category," he repled.
"We are seeing a sort of parallel but differential rise of the two countries. But all of this is also happening when we are neighbours. To my mind what it does is, it puts a huge premium on reaching some kind of equilibrium or understanding between the two."
"Because not just in my interest, equally in their interests, and how to do that, I think is, one of the big challenges that we face. In their own way, somebody at their end would be saying something," Jaishankar added.
"And I would argue that the world actually has a lot riding on us given our size and given our impact…. There are problems; problems are well laid out. But certainly I feel, you know, (it) is very central to our foreign policy calculations," Jaishankar added. 
Military talks
Divisional commanders of the Indian and Chinese armies on Saturday held a meeting at Daulat Beg Oldie, located at an altitude of 16,000ft, to discuss disengagement and deescalation at the Depsang Plains, adds our special correspondent in New Delhi. The fresh talks took place after five rounds of meetings at the corps commanderlevel (lieutenant generals) — the highest military dialogue — since June 6 failed to break the logjam.
"The majorgenerallevel meeting started at 11am and ended at 7.30pm. The talks were positive but inconclusive," said a government source.
Asked about the rationale behind the majorgenerallevel talks when the highest military talks have so far failed to achieve a breakthrough, the government source said: "The issue of Depsang Plains was not discussed during the earlier corps commanderlevel talks. So, we decided to carry forward the dialogue process."