Russia: India, China don't need outside help
Moscow disagrees with US President Donald Trump's offer to mediate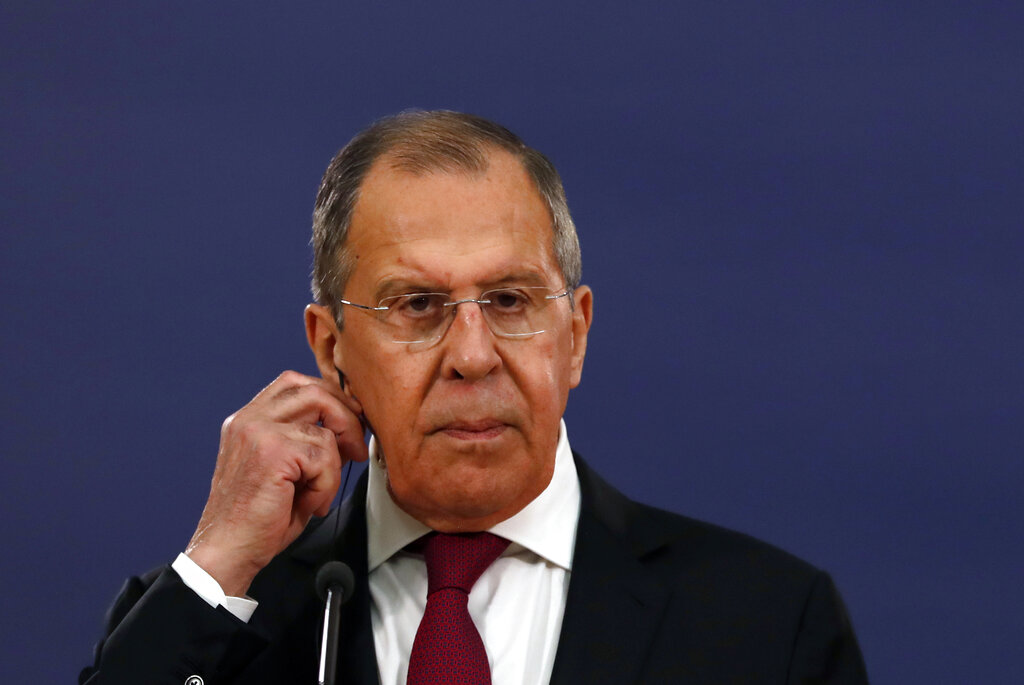 Russian Foreign Minister Sergey Lavrov
(AP)
---
New Delhi
|
Published 24.06.20, 01:59 AM
|
---
Russia on Tuesday expressed complete faith in India's and China's ability to resolve bilateral issues, including dialling down ongoing tensions along the Line of Actual Control, in a clear indication that Moscow does not agree with US President Donald Trump's offer to mediate.
Briefing mediapersons after chairing the Russia-India-China foreign ministers' video conference, Russian minister Sergey Lavrov said in response to a question: "Actually, we have never sought to help India and China build better relations because they have everything they need."
Lavrov had been asked if Moscow would help improve relations between the two neighbours.
"It's OK to have problems with your neighbours and with other countries.... I don't think India and China need any help from the outside. I don't think they need to be helped specially when it comes to concrete issues. They can solve them on their own. New Delhi and Beijing have already shown their commitment to a peaceful resolution. After this incident they have started meetings at the level of defence officers, foreign ministers and by the way neither of the two sides made any statements which would indicate that any of them would rather pursue other non-diplomatic solutions,'' he said.
Lavrov said the heads of government of the three countries would meet on the sidelines of the G20 meeting in Saudi Arabia on November 21 and 22.
External affairs minister S. Jaishankar said: "The leading voices of the world must be exemplars in every way. Respecting international law, recognising the legitimate interests of partners, supporting multilateralism and promoting common good are the only way of building a durable world order.''
Chinese foreign minister Wang Yi stressed the need for all three countries to follow strategic autonomy, in a possible indication of Beijing's displeasure over India engaging with the US effort to contain China in the Asia-Pacific region.