Dehradun hotels shut doors on Chinese
Many pointed out that hardly any people from the neighbouring country visited the place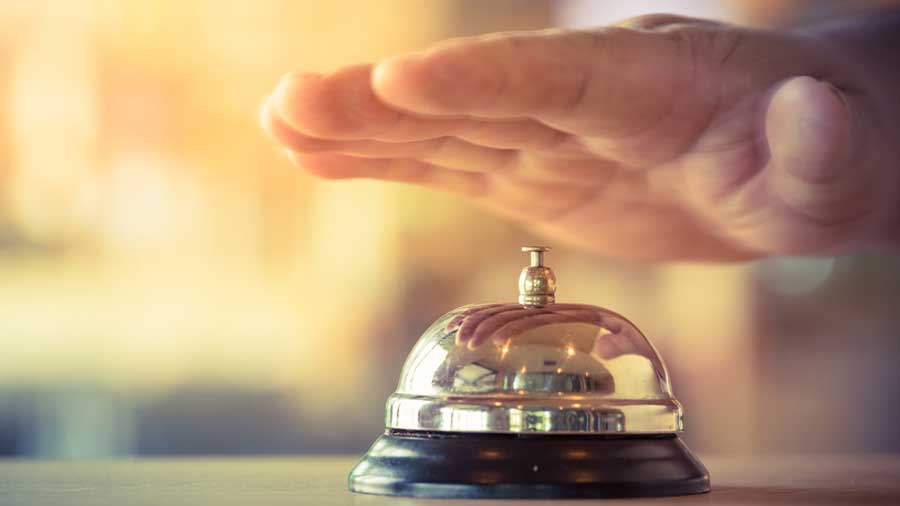 ---
Lucknow
|
Published 01.07.20, 04:36 AM
|
---
The largest hotel owners' association in Dehradun, the picturesque capital of Uttarakhand, has decided not to allow Chinese guests into their properties or offer Chinese cuisine, but many pointed out that hardly any people from the neighbouring country visited the place.
The Doon Hotel Owners' Association announced its decision a day after the central government banned 59 Chinese apps. Some budget hotel owners associations in Mathura-Vrindavan and Delhi had last week decided not to entertain Chinese guests.
Sanjay Gupta, the president of the Doon Hotel Owners' Association, to which 40 small and big hotels are affiliated, told reporters on Tuesday: "The doors of our hotels will be closed for Chinese nationals. We have also decided not to offer Chinese food."
Amit Jain, a hotel owner who is a member of the Mathura-Vrindavan Hotel Owners' Association, said over phone: "We have taken the decision to ban the entry of Chinese people into our hotels in Mathura and also not serve Chinese food."
However, people keeping track of tourism patterns said few Chinese tourists visited Dehradun or Mathura-Vrindavan.
"Mostly they visit the Buddhist sites in India. Most of these places, such as Kushinagar, Shravasti and Sarnath, are in Uttar Pradesh. Bodhgaya, where Buddha achieved enlightenment, is in Bihar. Some Chinese tourists visit Varanasi, but that is because Sarnath town is only 25km from Varanasi airport," a tourism department official in Lucknow said.
"I don't think the decision of the hotel associations of Mathura and Dehradun would affect their revenues. It would also not bother the Chinese people, who visit Buddhist sites in groups and stay there for weeks and months," the official, who preferred anonymity, added.
"May be these businessmen are trying to show solidarity with the central government over the border face-off with China in Ladakh in which 20 Indian soldiers were killed. But the fact remains, the hoteliers will not be affected," the official said.
According to him, on an average only around 1,000 Chinese people visit Dehradun or Mathura a year. In contrast, over 50,000 Chinese visit the Buddhist sites in India every year.
Earlier, some traders in Varanasi, Prime Minister Narendra Modi's parliamentary constituency, had burnt Chinese goods and pledged not to use such products again. However, the irony had been that many of those recording the protest were doing so on Chinese mobile phones.
Om Prakash Rajbhar, the president of the Suheldev Bharatiya Samaj Party who had been backward class welfare in Uttar Pradesh before parting ways with the BJP, said: "Such moves are ridiculous because the government of India is allowing the entry of Chinese people and Chinese goods into the country."