Congress to PM Modi: Don't hide
The Opposition blasted the government for crushing their voice in Parliament on China and asked Modi to apologise for making a false statement on the issue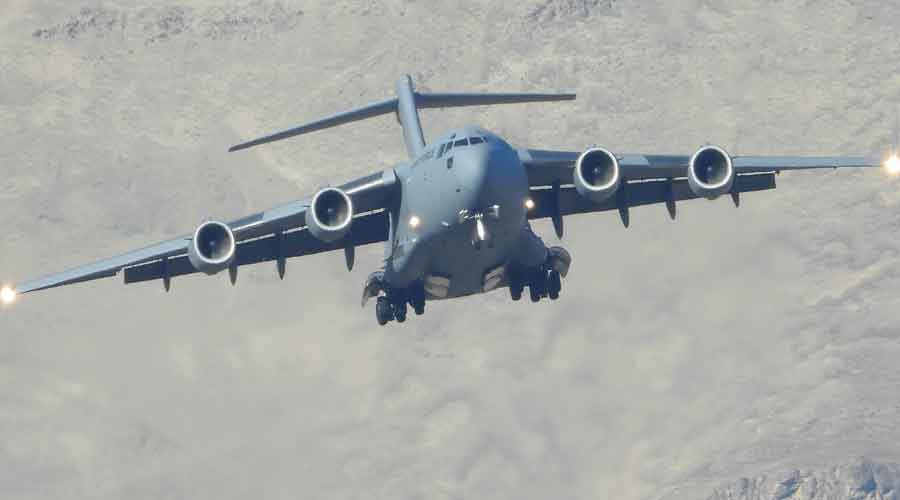 ---
---
The Congress on Tuesday blasted the government for crushing the Opposition's voice on such a critical issue as China and asked Prime Minister Narendra Modi to apologise in Parliament for making a false statement that no one had entered India's territory.
As the Opposition wasn't allowed to speak at all on this issue after defence minister Rajnath Singh made a statement, the party's communications chief Randeep Surjewala said: "Don't hide behind soldiers' valour. Every Indian is proud of our soldiers. But questions on leadership failure can't be steamrolled."
"Why did you lie to the nation, Mr Prime Minister? Why are you scared, where are you hiding? Come to Parliament and apologise for making that no-intrusion statement," he said.
Rahul Gandhi, who is now in the US for his mother's treatment, tweeted: "It is clear from the defence minister's statement that Modi ji misled the country on the Chinese intrusion. Our country always stood with Indian Army and will continue doing so. But Modi ji, when will you stand up against China? When will you take back our territory from Chinese occupation? Don't be afraid of taking China's name."
The Congress has been demanding answers from the Prime Minister over the past few months and hoped to corner Modi in Parliament. But it was clear Modi does not want a debate on this issue when he appealed to everybody to send out a clear message that the country is standing behind the soldiers. He hasn't shown any inclination of explaining his statement made on June 19, leave apart tendering any apology.
Congress leader in the Lok Sabha Adhir Chowdhury said outside Parliament: "Heavens will fall on the BJP if we are allowed to ask questions. They protected themselves by crushing our voice in Parliament and hence we are speaking to you under the open sky. They are scared of questions.
"The Prime Minister did not even come to the Lok Sabha. The defence minister hailed the Prime Minister. But what about the statement — na koi ghusa hai, na ghus aaya hai? These are not our words. Agar dil saaf hai toh debate se kyon darenge (If the heart is clear, why should somebody be scared of debate?)"
Lamenting that the Opposition wasn't even allowed to express solidarity with the government on Indian Army because of fear of uncomfortable questions, Chowdhury said: "Nobody else will be allowed to even hail the army? Nobody will be allowed to speak? This government has no respect for democratic traditions. In 1962, Atal Bihari Vajpayee asked for convening Parliament session when China attacked. Nehru allowed a debate and listened to his criticism. But this government neither allows questions, nor offers answers."
Reiterating full support to Indian Army, Chowdhury said: "The national interest is supreme for us. We have always stood behind our army. Their valour is our pride; they protect us and our nation."Deputy leader in the Lok Sabha Gaurav Gogoi said: "The Prime Minister gave a statement that strengthen the Chinese position and the government won't even clarify that. They won't allow us to speak, crush our voices."