Human bones in Punjab well solve mystery of 1857 revolt
Scientists announce the results of studies that indicate skeletal remains belonged to adult males from Bengal, Bihar, Odisha and eastern Uttar Pradesh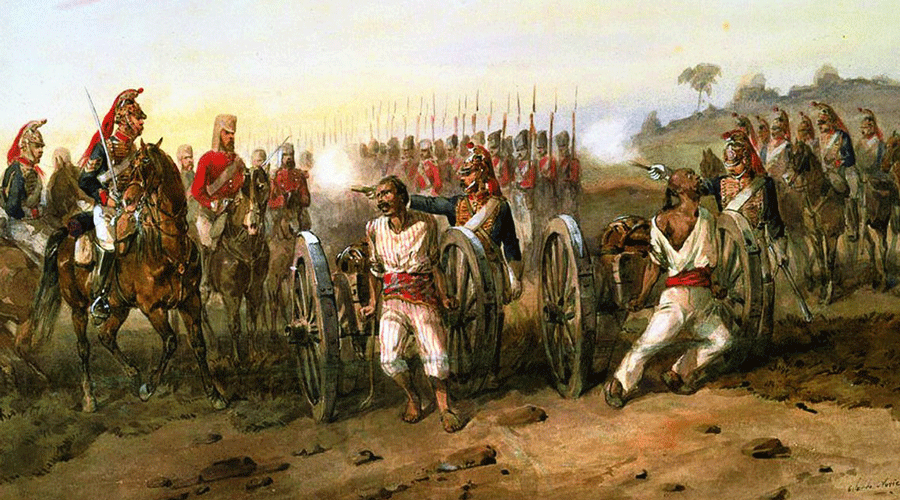 Representational image.
Shutterstock
---
New Delhi
|
Published 29.04.22, 03:47 AM
|
---
Genetic and chemical studies on human bones recovered from an abandoned well in Punjab have corroborated historical accounts that they are the remains of soldiers from the 26th Native Bengal Infantry regiment who were killed during the 1857 revolt.
Scientists on Thursday announced the results of studies that indicate the bones, discovered by amateur archaeologists in 2014 from a well in Ajnala near Amritsar, belonged to adult males from Bengal, Bihar, Odisha and eastern Uttar Pradesh.
An account of the 1857 uprising, published in 1858 by Frederick Henry Cooper, the deputy commissioner of the district, had documented the capture, imprisonment and killing of 282 Indian soldiers of the 26th Native Bengal Infantry regiment.
Cooper's book and other historical accounts said the soldiers' bodies had been dumped in a disused well. But the well's location remained unknown until April 2014 when amateur archaeologists and curiosity seekers searched various sites and located the heap of skeletal remains.
But the discovery triggered a debate, with some arguing the bones belonged to the 1857 soldiers while some historians suggested they could be the remains of victims of the 1947 Partition that had witnessed mass killings in Punjab.
Jagmahender Singh Sehrawat, a forensic anthropologist at Punjab University, Chandigarh, decided to try and resolve the issue by teaming up with researchers in Hyderabad, Lucknow and Varanasi who specialised in genetic and chemical isotope studies.
The skeletal remains included teeth, jaw fragments, skulls, femurs, and hand and foot bones. The scientists used 50 bone samples for genetic analysis and 85 samples for chemical isotope analysis, hoping to gain insights into affinities with current populations.
"The DNA analysis tells us about ancestry while isotope analysis tells us about their diet which can in turn shed light on geographic affinity," said Kumarasamy Thangaraj, a scientist at the Centre for Cellular and Molecular Biology, Hyderabad, who led the study.
"We have helped resolve a 165-year-old mystery," Thangaraj said.
The results, published on Thursday in the journal Frontiers in Genetics, show that the bones are the remains of people from the Gangetic plains, particularly from Bengal, Odisha, Bihar and Uttar Pradesh.
"Historical records also tell us that soldiers from this battalion were posted at Mian-Meer in present-day Pakistan and were killed by British officers during the revolt," Sehrawat said. "They were captured by the British army near Ajnala and executed."
The genetic studies relied on mitochondrial DNA, inherited from mothers, which can be used to trace genetic affinity and ancestry. The chemical isotope studies on the tooth samples pointed to long-term residence in the Gangetic plains and coastal areas such as Odisha.
Gyaneshwar Chaubey, a professor of genetics at Banaras Hindu University and a co-author of the study, said the consistent findings from the genetics and chemical isotope studies established the robustness of the results.