CWC fallout: retorts, rebuttals, retractions
How 'misreporting' on 'BJP collusion' exposed the mistrust festering in Congress
Under normal circumstances, it is unthinkable that seasoned politicians would start firing on the basis of media reports, without crosschecking with party colleagues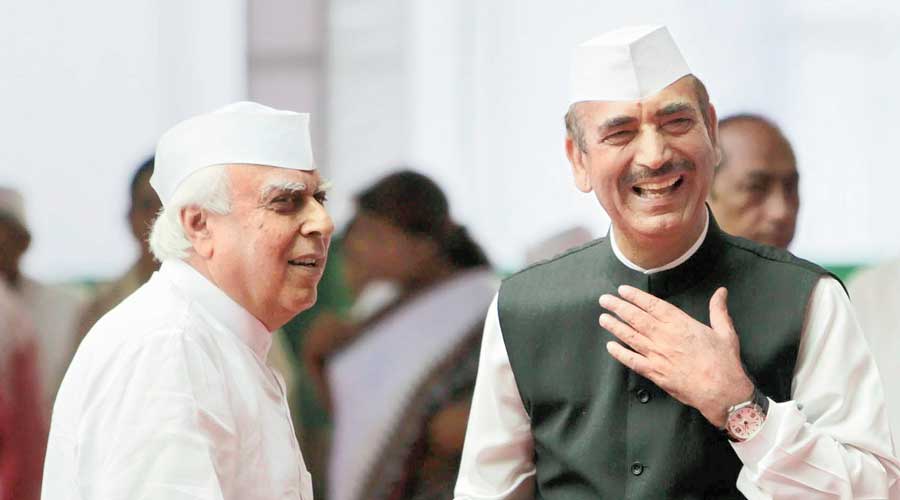 ---
New Delhi
|
Published 25.08.20, 01:34 AM
|
---
The false alarm that created panic in the Congress, along with fears of an inevitable split, was a sensational misreporting by the electronic media suggesting that Rahul Gandhi accused the leaders who wrote the letter complaining about the drift in the party of colluding with the BJP.
That this falsehood instantly triggered fierce bombarding exposes the deep fault lines within the party and the mistrust among the leaders. Under normal circumstances, it is unthinkable that seasoned politicians would start firing on the basis of media reports, without crosschecking with party colleagues.
As soon as news channels flashed the report that Rahul accused those leaders of colluding with the BJP, former minister and Rajya Sabha member Kapil Sibal tweeted, "Rahul Gandhi says we are colluding with BJP. Succeeded in Rajasthan High Court defending the Congress party. Defending party in Manipur to bring down BJP government. Last 30 years have never issued a statement in favour of BJP on any issue. Yet we are colluding with the BJP."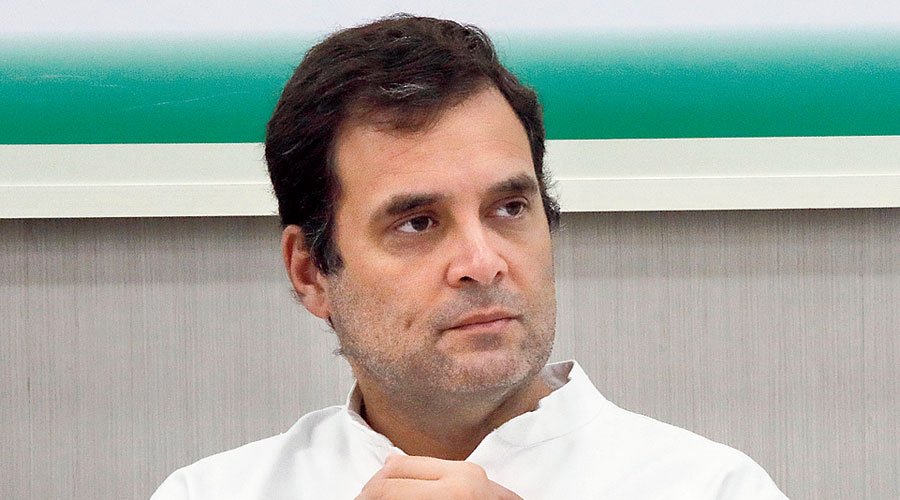 Sibal's retort to Rahul was seen as an eruption of open war in the party. While the tweet kicked up a political storm, Congress leaders sank into deep anxiety as many of them privately conceded that the reconciliation was impossible now. Several leaders blamed Rahul's intransigence, saying that the supreme leader should have demonstrated maturity to salvage the situation instead of pushing the party to the brink. Sibal's tweet generated over 4500 retweets and 11,600 likes within hours, apart from a fierce debate on the propensity of top leaders to drag the BJP to hide their own failures.
While some described the allegation of collusion with the BJP of these diehard Congress leaders whose loyalty survived several ups and downs for decades as "intellectual dishonesty" and "a convenient escapist trick" by a leadership, which was running away from substantive debate on the issues raised in the letter, others lamented that Rahul failed to understand that genuine concerns should not be dismissed as a conspiracy in the larger interest of the party.
But party's communication chief Randeep Surjewala swiftly intervened to rebut reports that Rahul had made any such statement during the CWC meeting. Surjewala quoted Sibal's tweet and said: "Rahul Gandhi hasn't said a word of this nature nor alluded to it. Please don't be misled by false media discourse or misinformation being spread. But yes, we all need to work together in fighting the draconian Modi rule rather than fighting and hurting each other, and the Congress."
Probably Rahul realised that Surjewala's clarification won't be enough to control the raging fire and decided to talk to Sibal in the middle of the CWC meeting. Sibal promptly put out this tweet: "Was informed by Rahul Gandhi personally that he never said what was attributed to him . I therefore withdraw my tweet."
Although the damage had already been done, as ridicule, scorn and sympathies poured on him from different quarters — including the BJP ecosystem as his loyalty and ideological commitment was under suspicion — the direction of discourse changed after this clarification.
Some doubts still persisted as another report shown by television channels — that veteran leader of Opposition in the Rajya Sabha Ghulam Nabi Azad had threatened to resign over the allegation of collusion with the BJP — was not denied. Many political observers maintained that the damage-control exercise showed Rahul had come on the defensive after the outbursts of Sibal and Azad. They refused to believe Rahul didn't make the allegation.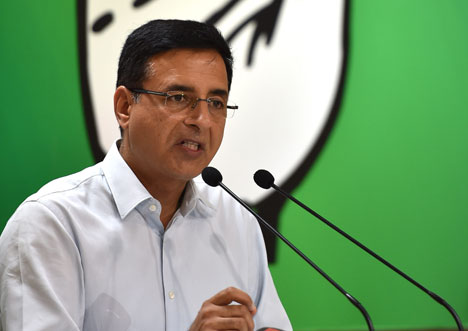 But Azad also clarified soon, saying, "A section of media is wrongly attributing that, in CWC, I told Rahul Gandhi to prove that the letter written by us is in collusion with BJP. Let me make it very clear that Rahul Gandhi has neither in CWC nor outside said that this letter was written at the behest of BJP. What I said was, yesterday some Congress person had said that we did it at behest of BJP and in that context I said, 'it is most unfortunate that some colleagues (outside CWC) have accused us of collusion with BJP, and if those people can prove this allegation, I will resign'."
Many Congress members and leaders on Sunday used social media platforms to not only argue that such acts benefited the BJP but also said these leaders were working in collusion with the BJP. Haryana Congress chief Kumari Selja made the allegation of collusion with the BJP in a formal letter she wrote to Sonia Gandhi on Sunday. Azad was responding to these slanderous allegations while speaking at the CWC, which was projected as a dare to Rahul Gandhi.
What was also debated by Congress supporters on different social media platforms on Monday was the leak of information from the CWC meeting that is strictly confidential. It was shocking that certain television channels gave running commentary of the proceedings, obviously based on live feeds supplied by somebody from within the party. Either some members were doing it or the support staff of leaders who were present in the room to offer technical assistance during the conference.
Some leaders, however, were aghast that such important meeting was held through video-conference, allowing the participants the liberty of sending out live feeds in the absence of any monitoring. They wondered why can't such a meeting be arranged physically by following social distancing norms. The flutter caused by misreporting on Rahul, that damaged the party considerably, could have been avoided.