How Amir Syed's Animated Times Engages Over A Million Comic Book Fans Every Month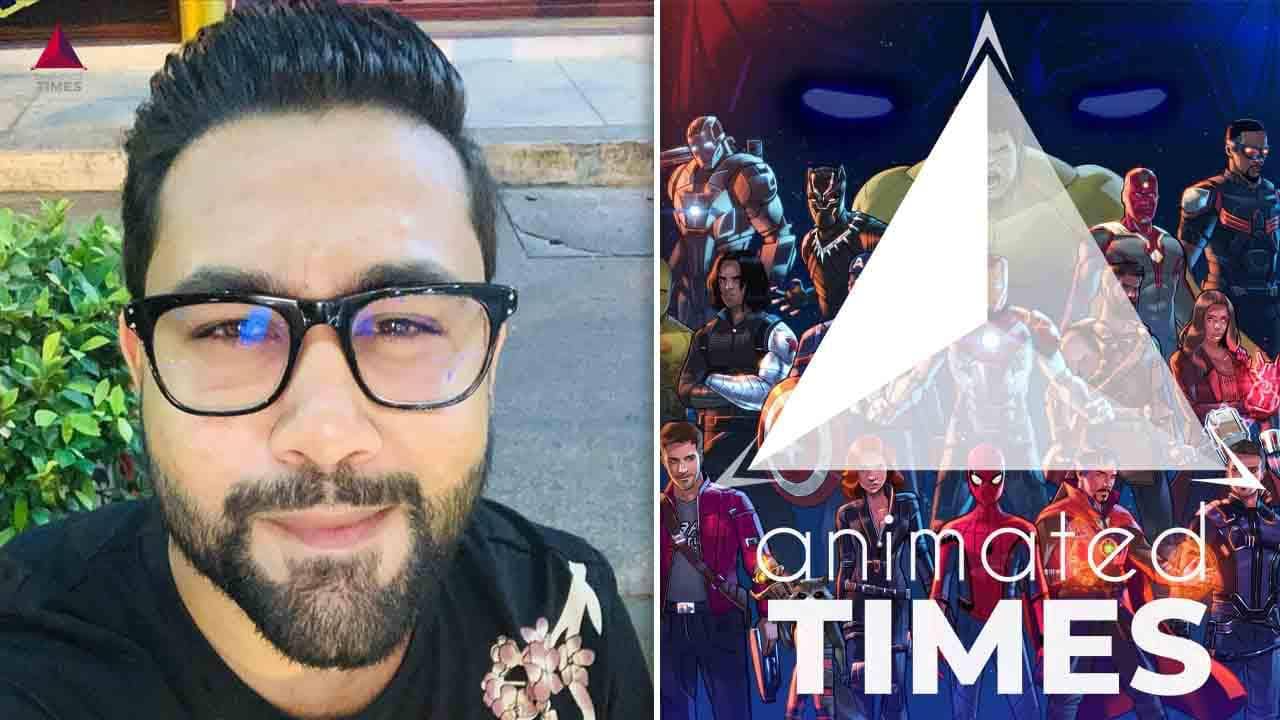 ---
---
It's not easy being a class apart. In an industry like the entertainment sector, competition is even more cut throat. And the sites that report on the updates on your favorite Marvel and DC superheroes? They are a dime a dozen. Most of them remain obscure, with barely a bragging presence in the field. And even against such incredibly well stacked odds, Amir Syed's Animated Times has succeeded in creating a niche that serves a million strong fan base and counting. This is the story of a lone man and his dream of creating  Animated Times.
How could anyone consider running an entertainment site as a full time career? No one could make it this way. Stop this and focus on something more real, tangible. These are a few comments Amir Syed had been hearing. A hardcore fan of comic books and superheroes, Syed wanted to start a business of his own ever since he was 12. He barely had any support, starting from scratch when he first launched the website. With a motley skeleton crew, Animated Times hoisted its flag back in 2017. In 4 years, the site which has its HQ in Lucknow, has amassed almost a million followers on Facebook.
"Why Animated Times is growing", says Syed," is because of the strong community building around the niche". The site's social media reach and engagement would make even the bigger players sweat. It enjoys millions of fans it engages with on a daily basis via various facebook pages like Official Avengers Group, and Marvel DC and Everything Nerdy. This forms the core of their strategy since these groups have fans that rave in length about everything pop-culture. This creates additional buzz and formidable earned media. The strategy is simple and self-sustaining, banking on Animated Times' endearing ability to create viral content. 
In a country that has more than half a billion comic book fans, the global comic book industry which is worth $7.14 Billion USD finds a very strong footing for the future. India consistently ranks in the top 5 biggest contributors to both Marvel and DC movies. In Asia, India is one of the biggest markets for superhero movies after China, Japan, and South Korea.That was not the case just a few years ago.
Amii Syed's idea of a site reporting on all things pop culture was ridiculed. No one's laughing at him now. The site posts frequent updates on everything under the sky related to the entertainment industry. And it is regularly lauded by the fans for its originality and creativity.
How does Animated Times keep its cogs running while simultaneously ensuring costs remain low, you ask? The answer is simple yet not that easy to execute. Animated Times banks on hiring writers with deep ingrained knowledge in the comic book scene. Instead of hiring veterans, it banks on younger writers with a knack to think outside the box. Animated Times is a tightly run ship. Nothing is left to chance. It is one of India's first ever sites that reports on Anime, an industry that is gaining popularity just like the superhero genre did a few years ago.
It is all a matter of long term, calculated risks. And Animated Times is reaping the rewards of the dividends from those gambles. "The road is long and arduous no doubt", says Syed. Armed with a creative team of writers, video artists and content creators, he believes Animated Times will surely become a force of nature in the Indian entertainment-media space.
But the journey doesn't stop there. Animated Times intends to take not just India but the global entertainment geek culture by storm. And from the looks of it, it seems to be in the right direction.