Hot food for protesters at Shaheen Bagh
The local community helped advocate D.S. Bindra to set up a langar with cooking space and utensils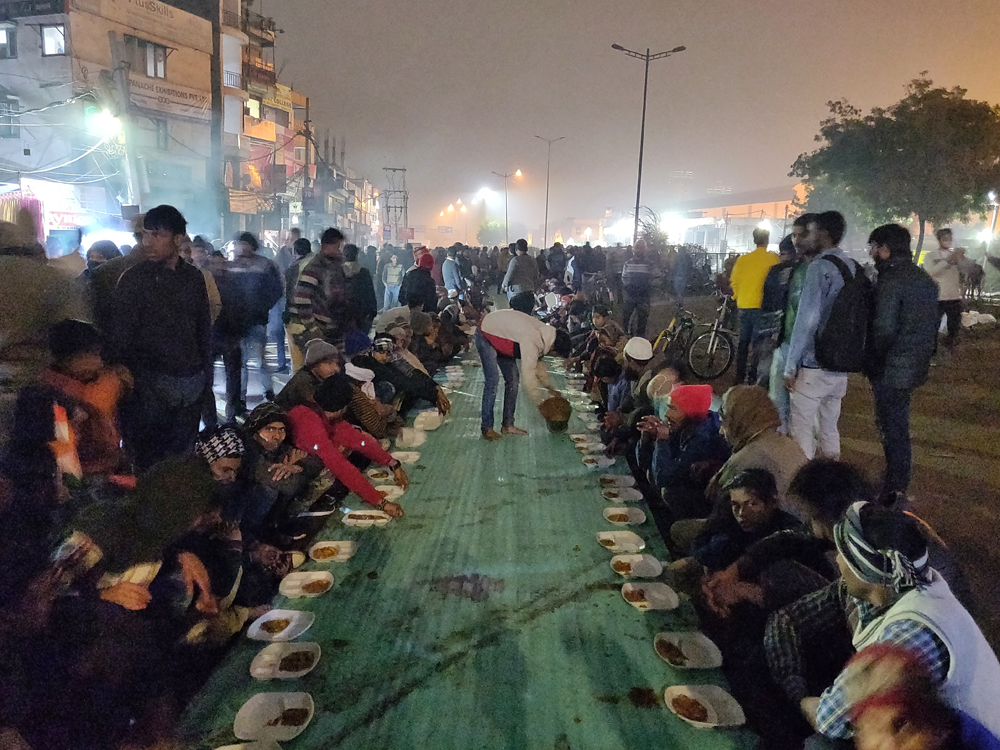 People in Shaheen Bagh sat on mats waiting for poori-sabzi to be served
The Telegraph picture
---
Published 17.01.20, 11:59 AM
|
---
It had rained all evening on Thursday. The crowd was growing at Shaheen Bagh. Across a footbridge at the far end of the neighbourhood, away from the stage where Shaheen Bagh ki auratein continue their sit-in protest, people sat on mats waiting for poori-sabzi to be served.
A langar (free meal service) was started on Wednesday by a group of Sikh farmers who had come all the way from Punjab to stand with the protestors in solidarity. Initially, the langar was set-up to serve the group of visitors, as well as people who continued their protest.
Instead of winding up the langar after the group left, another Sikh group from Delhi took over to set a permanent langar.
D.S. Bindra, an advocate by profession, said the Sikh community understands what the Muslim community is going through.
"If someone in our family is wronged and we don't stand up for them now, who will stand with us tomorrow?" said Bindra. "This (langar) is just an excuse to show that we stand with you."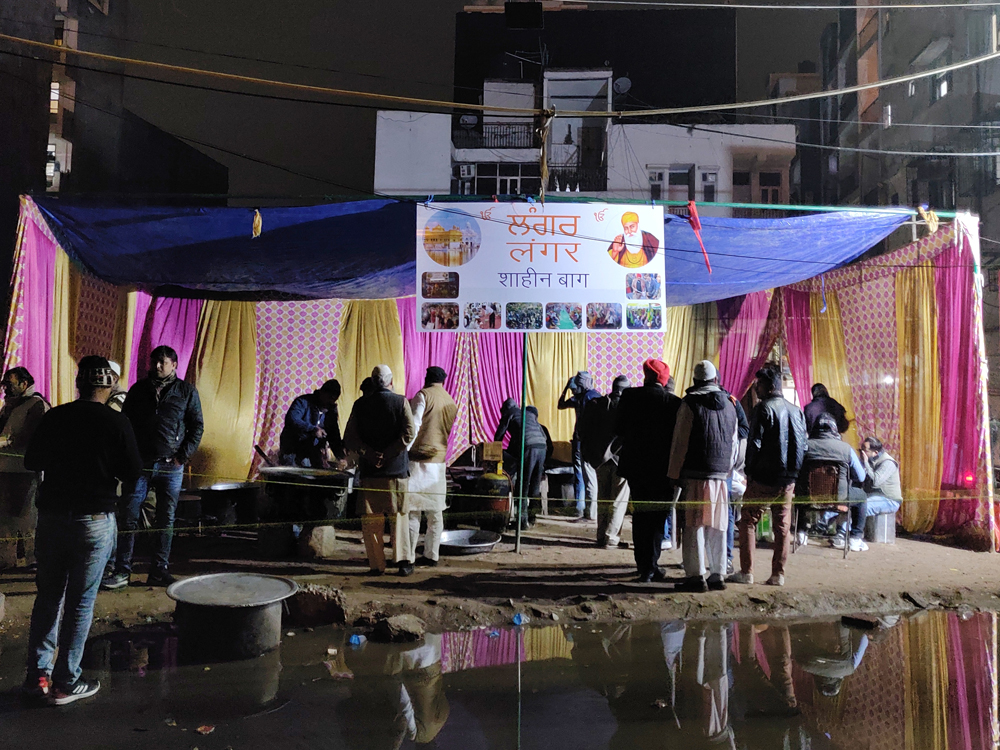 According to him, it is going to be a long fight and all brothers – Hindu, Muslim, Sikh, Isai [Christian] – should come out and unite. Bindra said the Sikh community understands how a minority can be demonised and targeted by the government.
"Even before 1984 [anti-Sikh riots] happened, a public perception was built as if all Sikhs were militants," said Bindra.
"Now they have done the same with Muslims," said Haji Abul Kalam, a Shaheen Bagh local who has picked up the langar responsibility along with Bindra. "They [government] have made us suspicious of our neighbours, people we don't know."
The conversation quickly turned away from food and langar. Kalam said the government intends to divide the country and distract the people from real issues.
"Where are the jobs? What is happening to the economy? They don't allow anyone to ask these questions," said Kalam.
Bindra said that to top it all, the government has now forced people to leave their work and their studies to come out on the streets.
The local community helped Bindra set up the langar with cooking space and utensils. Bindra, who is also associated with AIMIM (All India Majlis-e-Ittehadul Muslimeen) Delhi, felt that the Sikh community in the city should come forward and stand with the people of Shaheen Bagh.
"This should have been the Delhi Sikh Gurdwara Management Committee's responsibility. We shouldn't have been here taking this responsibility," he said.
When asked how long the langar will go on for, Bindra said, "This will go on until Shaheen Bagh ki auratein are here, until the government takes back the CAA. Amit Shah said he won't go back even an inch. I say we won't go back even half an inch from here."