Haze shrouds riot data
The Union government told Parliament that communal violence had shown a "declining trend" in recent years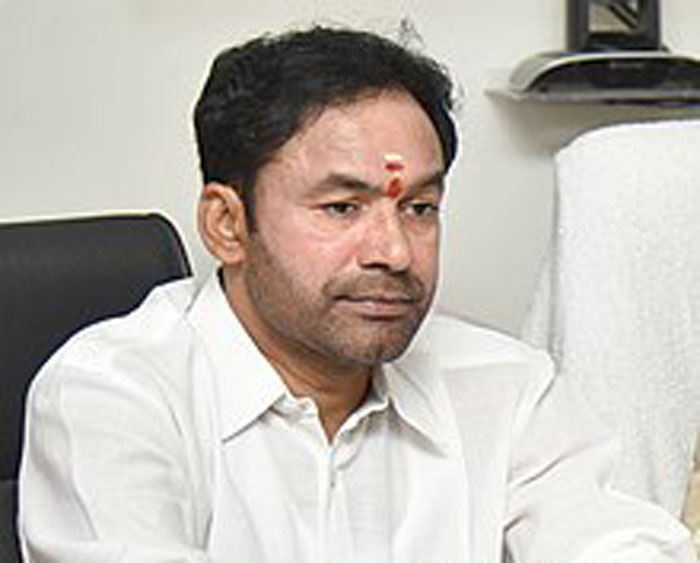 Junior home minister G. Kishan Reddy
(Wikipedia)
---
New Delhi
|
Published 24.07.19, 09:47 PM
|
---
The Centre told Parliament on Wednesday that communal violence had shown a "declining trend" in recent years while admitting the National Crime Records Bureau had stopped compiling such data since 2017.

Junior home minister G. Kishan Reddy made the claim in reply to CPM member K.K. Ragesh, who had asked in the Rajya Sabha whether communal riots were increasing.
"The incidents of communal violence show a declining trend," Reddy said, adding the NCRB no longer kept records of data on communal violence.
However, he said, the IB continues to collate such data and according to it, incidents of communal violence had declined from 823 in 2013 to 708 in 2018. He did not cite the figures for 2016 or 2017.
"This is the real data and there is nothing to hide," the minister said, while admitting that disagreement with the states on this data had prompted the NCRB to stop compiling it.
Ragesh had earlier told the Chair the minister's reply was contradictory.
"If the Centre is not maintaining the data, wherefrom has this particular information been received by the government?" he had asked.
Reddy said the NCRB had begun compiling data on communal incidents in 2014 but stopped it in 2017.
"On behalf of the Centre the Intelligence Bureau earlier used to prepare a list of such violence which showed a big difference with the list(s) compiled by state governments. Since many state governments objected to the Centre's data owing to the difference in the tally, the NCRB stopped compiling the list in 2017," he said.
Ragesh told the Chair there was a deliberate attempt to divide people on communal lines. "My question to the minister is whether the government will consider… stringent provisions, a special legislation to prevent communal tension in our country," he said.
Reddy said public order was a state subject.
The leader of the Opposition, Ghulam Nabi Azad, asked about the rising trend of lynching of minorities and Dalits. Reddy said there was no common pattern to the lynchings.