Harsh Vardhan pays political price for India's Covid botch-ups
In early April, at a time several states were running short of jabs, he said such allegations were utterly baseless, and attacked states for complaining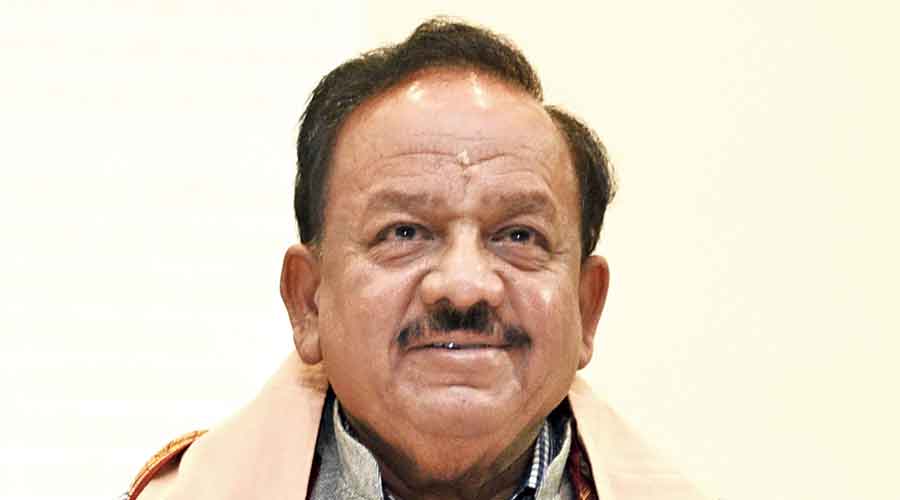 Harsh Vardhan
File picture
---
New Delhi
|
Published 08.07.21, 01:26 AM
|
---
Harsh Vardhan, the Union health minister in the Narendra Modi cabinet, has paid what some health experts said was the political price for India's botched responses to the Covid-19 pandemic.
Vardhan, an ear-nose-throat surgeon turned politician who resigned hours ahead of the cabinet reshuffle on Wednesday, could have at most only partially influenced those responses but stoutly defended them, exposing himself to criticism, the experts said.
In early March, amid a steady rise in daily new Covid-19 cases, Vardhan had said India was in the "endgame" of the pandemic, only eight weeks before the counts spiked 18-fold to reach over 414,000 daily new infections on May 7.
In early April, at a time several states were running short of Covid-19 vaccines and many potential recipients were turned away from inoculation centres, Vardhan had claimed that "allegations of vaccine shortage are utterly baseless", and had attacked states for complaining about scarcity.
Sections of experts and analysts on Wednesday said Vardhan would have likely had a limited role in planning details of India's responses to Covid-19 — whether the harsh lockdown after a four-hour notice last year, poor preparations for the second wave, or the vaccination policy.
"Poor Dr Harsh Vardhan. A good man has been made a scapegoat for monumental failures at the highest level — nowhere else," Congress leader and former Union minister Jairam Ramesh tweeted.
Poor Dr. Harsh Vardhan, a good man has been made a scapegoat for monumental failures at the highest level — nowhere else. https://t.co/NA8NZiheNn

— Jairam Ramesh (@Jairam_Ramesh) July 7, 2021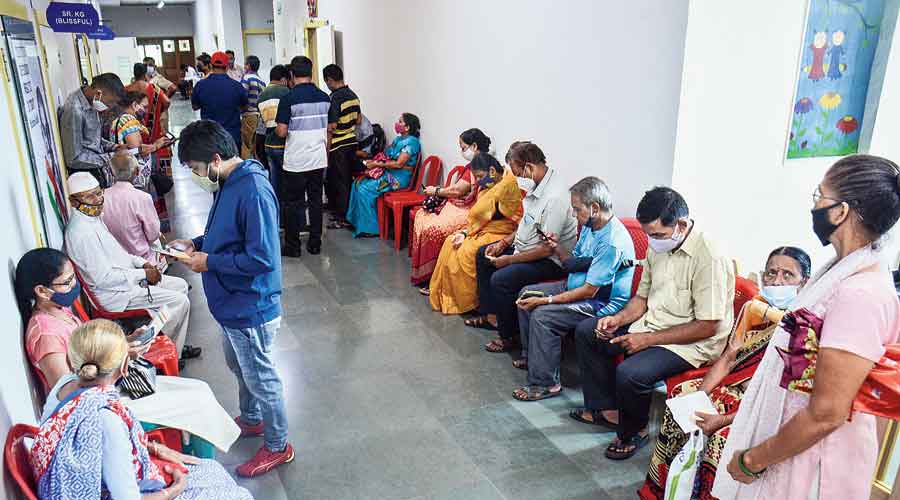 The Congress had in April this year described as "vile and pedestrian" a letter Vardhan had written in response to former Prime Minister Manmohan Singh's suggestions to improve the nation's Covid-19 responses and scale up the vaccination campaign.
"He just did what he was told to do," Ramesh told The Telegraph on Wednesday.
The Centre had in early 2020 established multiple "task forces" and "empowered groups" made up of medical and public health experts and senior administrators to guide the government on its responses to the pandemic and the vaccination policy.
"It is obvious Vardhan alone can't be held responsible, but as the country's health minister he claimed the end of the pandemic just as the second wave was starting and he also denied vaccine shortages even though the shortages were evident in many states," said Rijo John, a health economist and adjunct professor at the Rajagiri College of Social Sciences, Kochi.
While some analysts view Vardhan's resignation as a "whitewashing" exercise that will render him a scapegoat, others believe that he played a willing role. A senior doctor guiding the country's Covid-19 response said: "There is an old quote that says — no one can humiliate you without your consent."
Vardhan had last year claimed credit for initiating screening on international travellers in January 2020, days ahead of the World Health Organisation's declaration of a public health emergency and had also asserted that India had "done its best" to fight Covid-19.
But public health experts say the country's poor preparedness and planning was evident from the many deaths of patients who could not get beds, oxygen, or appropriate medical care around the peak of the second wave in April and May this year.
Vardhan had also drawn criticism in February from the Indian Medical Association, the country's largest body of doctors. The IMA had accused Vardhan of breaching ethics by appearing at an event where Patanjali Ayurved promoter Ramdev had claimed a herbal cocktail called Coronil was "the first evidence-based medicine for Covid-19".