Gyanvapi: After abuse, professor faces university questions
Various Dalit and Bahujan organisations staged protests in Lucknow on Friday demanding action against the students who had threatened Ravi Kant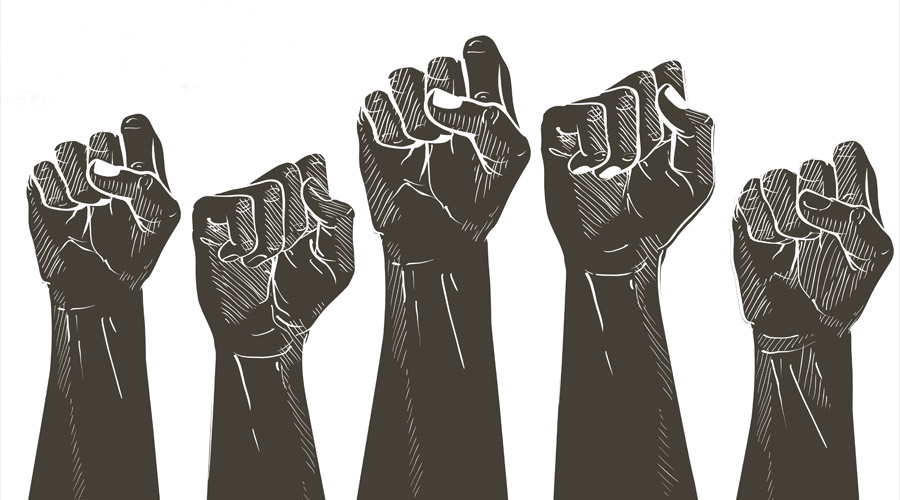 Representational image.
Shutterstock
---
New Delhi
|
Published 14.05.22, 02:38 AM
|
---
The state government-run Lucknow University has sought an explanation from a Dalit teacher for a comment he had made on the Gyanvapi mosque, but not acted against ABVP students whom the faculty member had accused of abusing and intimidating him.
While the police of BJP-ruled Uttar Pradesh have registered a student's FIR accusing teacher Ravi Kant of promoting enmity on grounds of religion, they have allegedly stalled Kant's efforts to lodge an FIR under the SC/ST Atrocities Act.
Students had allegedly surrounded Kant, associate professor of Hindi, on the campus on Tuesday and shouted abusive slogans. Kant later described them as ABVP members in a video.
Kant had during a web discussion on Monday cited what he said was a "story" and not "facts" from the book Feathers and Stones by freedom fighter Pattabhi Sitaramayya.
He said that according to the story, a queen was raped inside a temple in Kashi (Varanasi) after which Mughal emperor Aurangzeb demolished the shrine and built the Gyanvapi mosque there.
While a Sangh parivar campaign claims the Gyanvapi was built after Aurangzeb demolished the original Kashi Vishwanath temple — and says the mosque should therefore be removed — Kant's reference to the story of a queen's rape seemed to have offended the hecklers.
Various Dalit and Bahujan organisations staged protests in Lucknow on Friday demanding action against the students who had threatened Kant.
"The hecklers shouted slogans like 'shoot the traitors'. Kant is a Dalit and is not receiving support from anywhere," an activist, R.D. Rawat, said.
A protest will be staged near the university gate on May 16.
Kant has written to vice-chancellor Alok Kumar Rai seeking action against the hecklers. He has also written to the Lucknow University Teachers' Association seeking support.
LUTA president Vineet Verma said the association would hold an emergency meeting of its executive on Saturday to discuss the matter.
"The university has sought an explanation, which is routine. But if there's no action against the students, that is wrong," Verma said.
N. Sukumar, a political science teacher with Delhi University, said the university's inaction against the students was understandable.
"When the state government is itself protecting these elements, why should the university act? Universities are aligning their actions to governments' expectations," Sukumar said.
He said teaching had become "difficult these days" because of such aggression from students.
"There can be multiple views on any topic, but everything is seen from a communal angle," he said.
"If you want to engage on any dominant discourse, you are targeted. If you are a Dalit, you are more vulnerable."
An email sent to the vice-chancellor seeking the reason for the inaction on Kant's complaint has brought no response.