Govt aiding Adani grain grab, says Congress
'Inter-ministerial conflict' hurting public sector units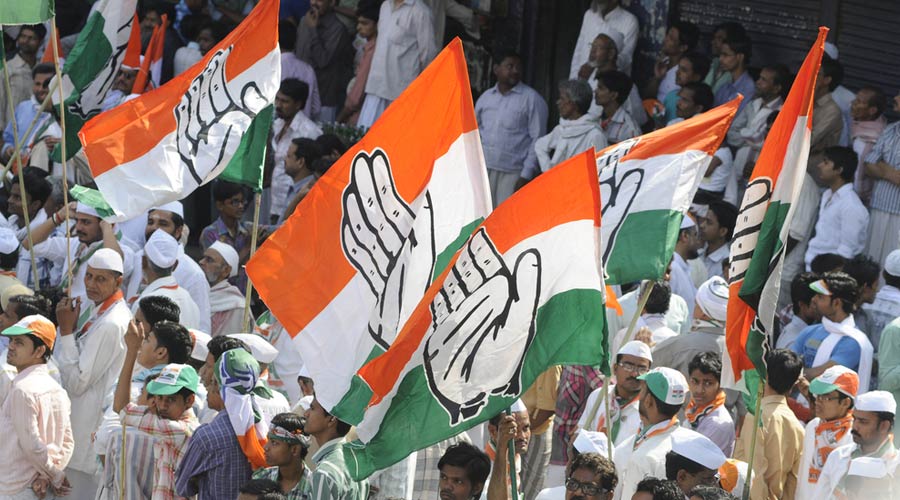 The party said that the withdrawal of the new farm laws in the face of a yearlong farmer protest was only a temporary setback to Prime Minister Narendra Modi's alleged plans to help Adani
File picture
---
New Delhi
|
Published 10.03.23, 03:21 AM
|
---
The Congress on Thursday alleged that some Union ministries were working to help the Adani group take over India's food grain logistics, often going to the extent of adopting positions contrary to those of other Union ministries.
The party said that the withdrawal of the new farm laws in the face of a yearlong farmer protest was only a temporary setback to Prime Minister Narendra Modi's alleged plans to help Adani.
Congress communications chief Jairam Ramesh alleged that the commerce and industry ministry had under past and present ministers Nirmala Sitharaman and Piyush Goyal taken positions to favour the Adani group.
He wondered whether these ministers took these decisions without directions from the top. He recalled that the publication AdaniWatch had reported that on October 13, 2022, the Supreme Court had quashed a June 30, 2021, Gujarat High Court judgment that favoured Adani Ports and SEZ over the government-owned Central Warehousing Corporation (CWC), ruling that the high court judgment "is not sustainable in law".
The CWC was set up in 1957 to support India's food storage needs, and stored 55 lakh tonnes of food grains in 2021-22.
"The Supreme Court observed that the ministry of consumer affairs, food and public distribution had supported the CWC's stand while the ministry of commerce and industry had aided Adani's bid to take control of two major CWC warehouses near Mundra port by not supporting the denotification of the warehouses as part of the Adani SEZ," Ramesh said.
"The judgment stated that 'it does not augur well for the Union of India to speak in two contradictory voices' and that 'two departments of the Union of India cannot be permitted to take stands which are diagonally opposite'."
Ramesh asked the Prime Minister: "Which begs the question why the ministry of commerce and industry, then headed by Nirmala Sitharaman, took a stand opposed to a strategic public-sector corporation and in support of your favourite business group. Would she have the courage to do so without clear directions from above?
"This Adani-inspired inter-ministerial conflict was allowed to continue even after Piyush Goyal became minister of commerce and industry (in May 2019) as well as minister of consumer affairs, food and public distribution (in October 2020). Ramesh recalled the yearlong farmers' movement of 2020-21 that had compelled Modi to agree to revoke three new farm laws that the protesters accused of favouring big business.
"One of the biggest beneficiaries of the farm laws would have been Adani Agri Logistics which has become the major beneficiary of the Food Corporation of India's silo contracts, the most recent award being one to set up 3.5 lakh metric tons of storage in Uttar Pradesh and Bihar. Meanwhile, Adani Farm-Pik was allowed to build a near monopoly on apple procurement in Himachal Pradesh."