Dr Reddy's to helm tests with Sputnik V
Go-ahead for Russia vaccine trial in India
The country is already assessing three other vaccine candidates — two homegrown and one developed by Oxford researchers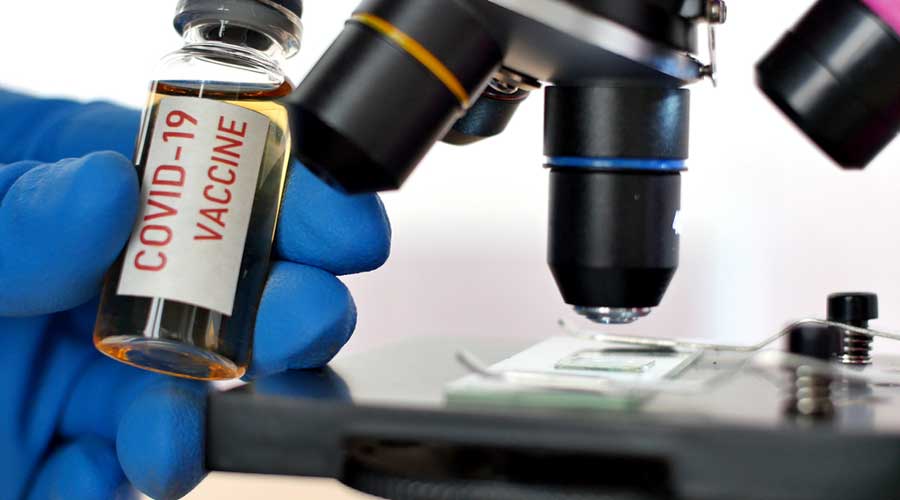 ---
---
India's drug regulatory authority has approved a clinical trial of Russia's Sputnik V vaccine candidate against the novel coronavirus disease on healthy Indian volunteers, setting the stage for the country's fourth Covid-19 vaccine trial.
The Central Drugs Standard Control Organisation (CDSCO) has approved "an adaptive phase 2/3 clinical trial" of Sputnik V, implying the vaccine will be assessed for its capacity to both generate an immune response and protect against the Covid-19 infection.
The Hyderabad-based drug company, Dr Reddy's Laboratories, will conduct the trial in India under a pact it had signed last month with Russia Direct Investment Fund, the Russian government's sovereign wealth fund which is promoting Sputnik V worldwide.
Both DRL and RDIF on Saturday announced the trial's approval but declined to specify the number of sites or the number of healthy volunteers set for the phase 2 component of the trial. A phase 2 trial typically involves a few hundred volunteers distributed across multiple locations.
Sputnik V, which uses human adenoviruses as delivery vehicles, had become the world's first registered
vaccine against Covid-19 on August 11 when Russian regulators approved its use after phase 1 safety and phase 2 immunogenicity trials in Russia. Around 40,000 volunteers are expected to receive Sputnik V during the phase 3 trial currently underway in Russia. A phase 3 trial of Sputnik V also began in the United Arab Emirates last week.
"In addition to the Indian clinical trial data, we will provide safety and immunogenicity (data) from the Russian phase 3 clinical trial. This data will further strengthen clinical development of Sputnik V in India," RDIF chief executive officer Kirill Dmitriev said in a statement on Saturday.
India is already assessing three other vaccine candidates — two homegrown and one developed by Oxford researchers. The trials of the homegrown candidates had started in mid-July and scientists expect the outcome of the phase 2 or human immunogenicity analysis to emerge any time now.
The phase 3 efficacy trials are expected to take longer as researchers have to wait for sets of volunteers to develop the coronavirus disease and demonstrate that the proportion falling ill in the recipients' group is significantly smaller than those in the non-recipients' group.
PM review
Prime Minister Narendra Modi on Saturday chaired a meeting to review India's Covid-19 epidemic and vaccine efforts and stressed the need for advance planning for the efficient delivery and distribution of vaccines when they emerge.
A National Expert Group on Vaccine Administration for Covid-19 (NEGVAC) has in consultation with state governments prepared a detailed blueprint for vaccine storage, distribution and administration. The NEGVAC is working with states to identify priority populations.
Union health minister Harsh Vardhan had earlier this month said the Centre had set a rough estimate of vaccinating around 250 million people across India by July 2021. The health ministry has asked states to prepare lists of priority population groups to receive the vaccine first. These lists are expected to include doctors, nurses, paramedical staff, health surveillance officers, sanitary staff and others involved in testing, tracing and treating Covid-19 patients.