German Consul-General invites Indian researchers to Annual Alumni Meeting
The meeting will host renowned scientist Dr. Swaminathan Sivaram who will host a lecture on the problem of plastic packaging and its possible solutions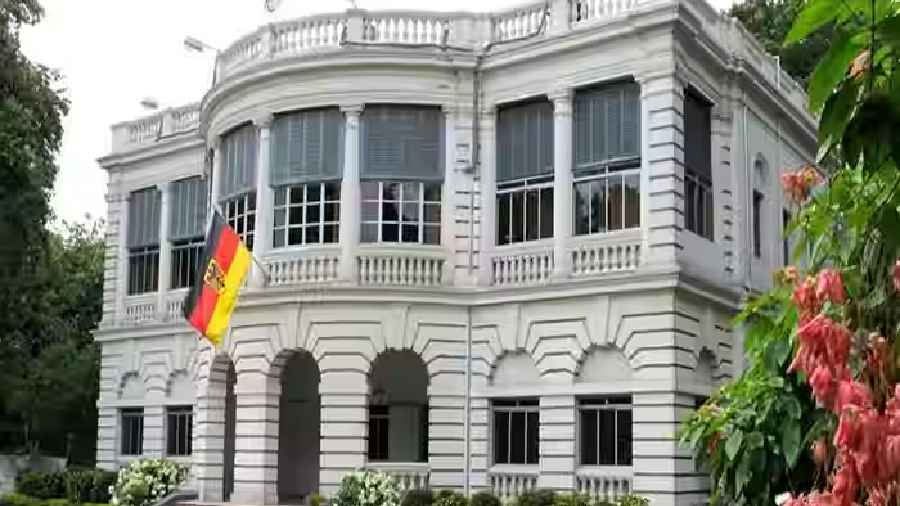 Consulate General of the Federal Republic of Germany, Kolkata
File picture
---
Published 09.02.23, 09:54 PM
|
---
The German Consul-General of Kolkata, Manfred Auster, has invited former recipients of German research-scholarships for their annual meeting on Friday. 
Renowned polymer chemist Dr. Swaminathan Sivaram will deliver a lecture on the topic "The Janus-Face of Plastic in Packaging: A Boon or Bane?" 
"I am proud of this extensive network of outstanding researchers with close and long-lasting ties to Germany," said the Consul-General in a press release.
 "In the eleven Indian states covered by our Consulate, more than 300 such alumni are registered with the mission and stay in regular contact. Many more live and work in other parts of India today," he added.
The scholars have spent a considerable part of their academic careers in Germany, on invitation of organizations like Alexander von Humboldt Foundation, DAAD (German Academic Exchange Service), DFG (German Research Foundation) and MPG (Max Planck Society).
The main premise of Dr. Swaminathan Sivaram's lecture is how plastic packaging is in the "eye-of-the-storm" and its relation to increasing concerns on sustainability and waste management. Packaging materials pose the same hazard as single-use plastics owing to their short life cycle.
Managing plastic waste has been the greatest challenge of this era with factors such as lack of proper space for waste storage, consumer convenience, absence of easy substitutes and also the overall inability of government bodies to deal with the volume of plastic wastes.
Dr. Sivaram's research is primarily focused on polymer synthesis, surface chemistry of polymers, porous polymers for energy related applications, biodegradable polymers, organic-inorganic hybrids, nanocomposites and structure-property relationship in polymers.
His key interests are related to subjects such as sustainability issues, sustainable energy technology and policies, history of science as well as understanding the interplay of science, technology and public policies. 
India and Germany have had a long shared history in research and development. Officially, the Indo-German Academic Partnership began with the establishment of IIT Madras in 1959. There are a number of scholarship and funding resources that Indian researchers make use of to ramp up the collaborative research between Germany and India.
As per 2021 statistics, 34134 Indian students are pursuing studies in Germany, of which around 74% are doing Masters and 12% PhDs (10% bachelors, 4% rest). Around 66% of Indian students are pursuing engineering; 12% Mathematics and Natural sciences; 16% Law, Economics and Social Science.