Gender-specific body armour for women
Gear to be first provided to women personnel of the CRPF deployed in Jammu and Kashmir and other parts of the country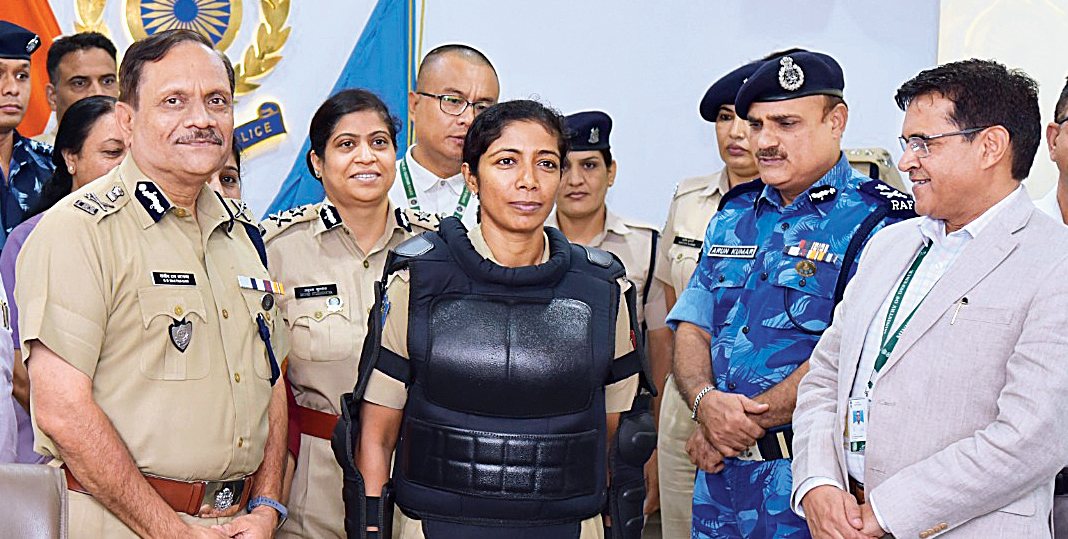 ---
---
Women troops of central paramilitary forces will soon be able to slip into gender-specific full-body armour to protect themselves from missiles hurled by crowds.
The gender-specific gear is designed by the scientists of the Defence Institute of Physiology & Allied Science (Dipas), a laboratory under Defence Research and Development Organisation (DRDO).
Sources in the Union home ministry said the protective gear was tailor-made for women troops and designed keeping in mind the international standard. Earlier, women personnel had to make do with the same protective gear used by men.
The new gear is designed for protection on law-and-order assignments like managing riotous mobs or stone-pelters but it will not provide cover from bullets, officials said.
The body protector includes front and back shields, shoulder pads, side shields, arm guards and leg protectors.
The gear will be first provided to nearly 12,000 women personnel of the CRPF deployed in Jammu and Kashmir and other parts of the country to maintain law and order. Later, it will be given to women troops of other paramilitary forces.
"The gender-specific protective gear is tailor-made for women troops and it will help them perform duty in a more efficient way. It is much lighter in comparison with the gear for men," CRPF DG Rajiv Bhatnagar said while unveiling the armour..
Women personnel of the CRPF are routinely deployed for riot control and various law and order duties. "They faced problems as they wore ill-fitting body armour used by men, which hindered their mobility during operations," a CRPF officer said.
In 2016, a national conference for women in police mooted the idea of gender-specific protective gear. The issue was later flagged in the Lok Sabha by the then MP, Anupriya Patel, while discussing the problems faced by women in police and armed forces.
"Today, by dint of sheer determination, hard work and professionalism, women in police forces have made their presence felt pretty emphatically. This glory doesn't come easy to women troopers. The challenging duties prove to be even more daunting in the absence of gender-specific protective gear. Surprisingly, till date, such women-specific protective gears were conspicuous by their unavailability in the market," the CRPF said in a statement.