Funds for coronavirus vaccine to beat variants
Scientists are hoping this strategy could be used to enable rapid development of broadly protective jabs against Covid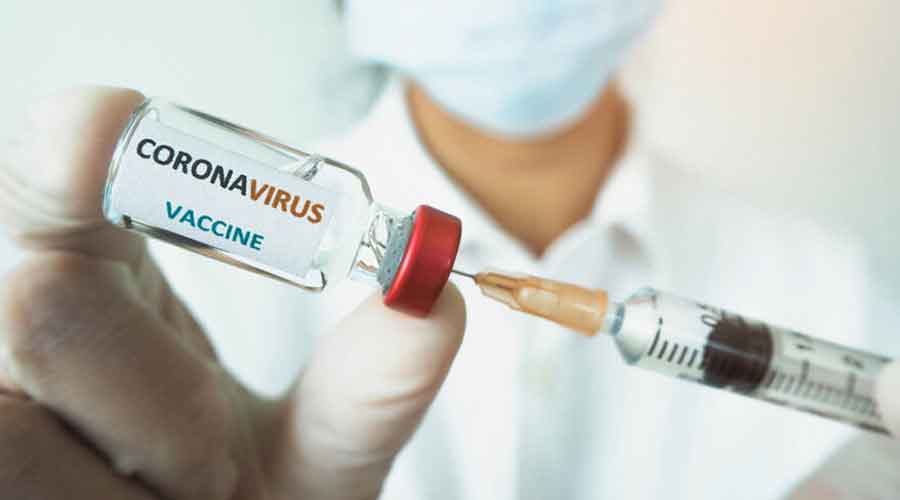 Representational image.
Shutterstock
---
New Delhi
|
Published 11.05.22, 01:47 AM
|
---
A global vaccine development coalition has decided to fund an India-Australia-Switzerland  research consortium to create a novel so-called "variant-proof" coronavirus vaccine for broad protection against known variants of concern and yet-to-emerge variants.
The Coalition for Epidemic Preparedness Innovations (CEPI) based in Oslo, Norway, announced on Tuesday it would provide $19.5 million to Indian vaccine-maker Bharat Biotech, the University of Sydney, Australia, and ExcellGene to support the new vaccine's development.
The coalition said the funding will support vaccine design, pre-clinical studies on animals, the process development, and initial clinical trials to evaluate the candidate vaccine's safety and capacity to generate immune responses.
Although multiple vaccines — including Bharat Biotech's Covaxin — are already in use against Covid-19 across the world, the current vaccines have been unable to prevent infections caused by variants of the coronavirus with mutations that enable the virus to evade immune responses.
The new initiative seeks to establish clinical proof of concept for a so-called subunit vaccine to provide broad protection against all known variants of concern as well as future variants of the virus that have not yet emerged, CEPI said.
Scientists are hoping this strategy could be used to enable rapid development of broadly protective vaccines against coronaviruses as well as vaccines against Disease X — an unknown microbe with pandemic potential that might emerge in the future.
"Repeated waves of Covid-19 infection remind us (that) we will be living alongside the virus for many years to come," CEPI's chief executive officer Richard Hatchett said in a statement. "Investing in research for variant-proof vaccines is a global health security imperative."
Bharat Biotech chairman and managing director Krishna Ella said the company's expertise in product development, especially in the use of novel adjuvants — substances that help enhance immune responses — and vaccine technologies will help the research consortium.
ExcellGene, a Switzerland-based company, has delivered to scientists and institutions milligram to gram quantities of spike protein preparations of the original Wuhan virus as well as of the alpha, beta, delta and omicron variants.
In February this year, CEPI had agreed to fund an Indian academic-industry research effort to develop another broad-acting vaccine against SARS-CoV-2, the virus that causes Covid-19, and other closely-related viruses to address future pandemics.
The Indian effort by the Translational Health Science and Technology Institute in Faridabad, Haryana, and Indian vaccine-maker Panacea Biotec is hoping to complete safety and immune response studies over the 15 to 18 months.
CEPI currently has more than 20 candidate vaccines under development.