Karnataka: 4 Bajrang Dal activists held for killing Muslim youth
The arrested men have been identified as local Bajrang Dal leader and civil contractor Sanju Nalvade, Mallikarjuna Hiremath, Channabasappa Akki and Sakarappa Kakanur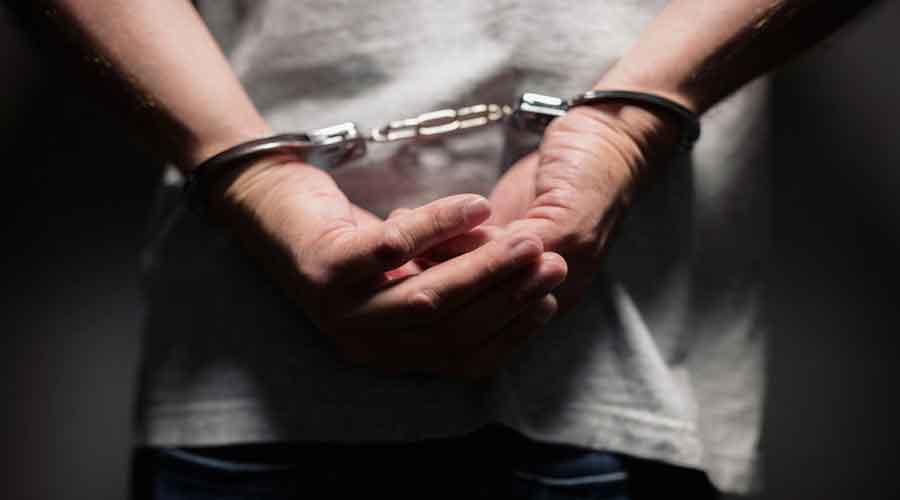 Representational image.
Shutterstock
---
Bangalore
|
Published 21.01.22, 01:39 AM
|
---
Four Bajrang Dal activists have been arrested in connection with the murder of a Muslim youth in communally sensitive Nargund town of the northern Karnataka district of Gadag.
The arrested men have been identified as local Bajrang Dal leader and civil contractor Sanju Nalvade, Mallikarjuna Hiremath, Channabasappa Akki and Sakarappa Kakanur.
Sameer Shahapur and his friend Shamser Khan Pathan, both aged 19, had been attacked while returning home late on Sunday in Nargund, some 470km from here. Police said the assailants stopped their motorbike, beat them with iron rods and stabbed them.
While Sameer died on Tuesday morning, Shamser is recovering at a hospital in nearby Hubli. The arrests were made on Wednesday.
Sameer ran a small eatery, and Shamser is a motor mechanic. A local source said Sameer had closed his restaurant and got a haircut before picking up Shamser.
One of Sameer's relatives, Sahil, told the police he had gone out in search of them when they failed to return home close to midnight. He found both men lying on the road, bleeding.
Police sources said they suspected that Sunday's attack was retaliation for some Muslim youths allegedly assaulting a Bajrang Dal member last November. What connection Sameer or Shamser may have had with the November incident remains unclear.
Bajrang Dal activists led by Nalvade had on January 14 protested outside the local police station, demanding the arrest of the November attackers.
While coastal districts such as Dakshina Kannada, Udupi and Uttara Kannada are more often in the news for hate crimes, other parts of Karnataka too have witnessed communal incidents.
Nargund, where the Bajrang Dal wields considerable influence, has seen several small clashes between Hindu and Muslim mobs over minor differences in the past half-dozen years.
On Tuesday, Rishi Kumar Swami, head of the Kali Mutt in Chikmagalur, was arrested on the charge of urging the demolition of a heritage mosque in Srirangapata, Tipu Sultan's erstwhile capital.
In a video, Swami is purportedly heard claiming that the mosque, now managed by the Archaeological Survey of India, was built over a Hindu temple and should be razed like the Babri Masjid.
Last October, Belgaum police had arrested 10 people, including leaders of the little-known Sree Ram Sene Hindustan, on the charge of killing a Muslim youth who was in a relationship with a Hindu girl.
The girl's parents were among those arrested. The young man's headless body was found near railway tracks in Khanapur, some 500km from here.
Sangh parivar activists vandalised a chicken shop owned by a Muslim couple on Belgaum's outskirts in October.
Karnataka has also witnessed several attacks on Christian places of worship since the state's BJP government proposed a law against "fraudulent" conversions.
The Karnataka Protection of Right to Freedom of Religion Bill, 2021, passed in the Assembly in December and now awaits passage in the legislative council.