For economy, check box office: Ravi Shankar Prasad
Prasad was dismissive of an NSSO report that said unemployment was at a 45-year high in 2017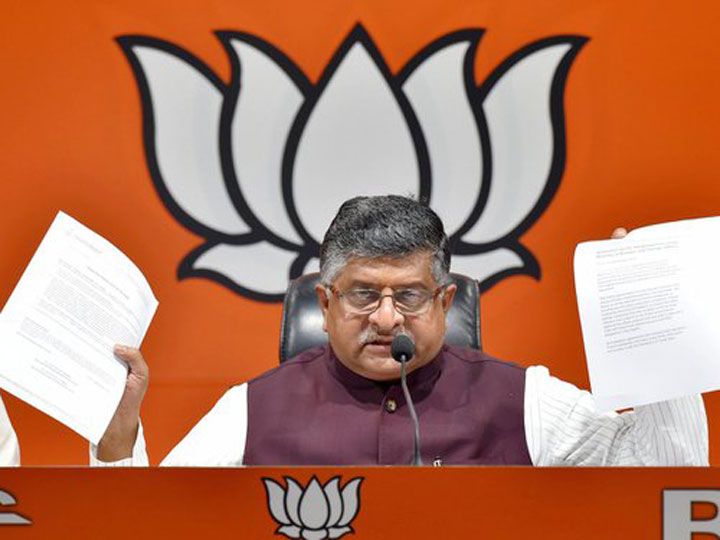 ---
Mumbai
|
Published 12.10.19, 11:54 PM
|
---
Forget the slowdown, a minister in the Narendra Modi government has found proof in the Bollywood box office that the Indian economy is going swimmingly.
Ravi Shankar Prasad, minister of law, justice, communications and IT, was in Mumbai a day after the figures for August showed that industrial output had shrunk by 1.1 per cent — its weakest performance in seven years.
On Friday, it also emerged that domestic car sales had dropped 33.4 per cent in September.
But the minister had come armed with his own numbers. Addressing a news conference on Saturday, Prasad said: "I was told that on October 2, a national holiday, three Hindi films did business of Rs 120 crore. Only when the country's economy is sound can you get such returns."
He reeled off the names of the movies that had done the "huge" business: War, Joker, Syeraa. Prasad also cited the source of his data: trade analyst Komal Nahta.
Prasad was dismissive of the NSSO report that had said unemployment was at a 45-year high in 2017, describing it as "wrong".
"I have given you 10 parameters where economy is performing well, but not a single one is reflected in the (NSSO) report. Hence I call it a wrong report," he said.
Asked about the International Monetary Fund statement that the global economic downturn was more pronounced in India and Brazil, Prasad said: "The measurement of IMF about India is still incomplete." 
Written with PTI report