Floods shut Uttar Pradesh jail kitchen, 500 shifted
Inmates moved to nearby prison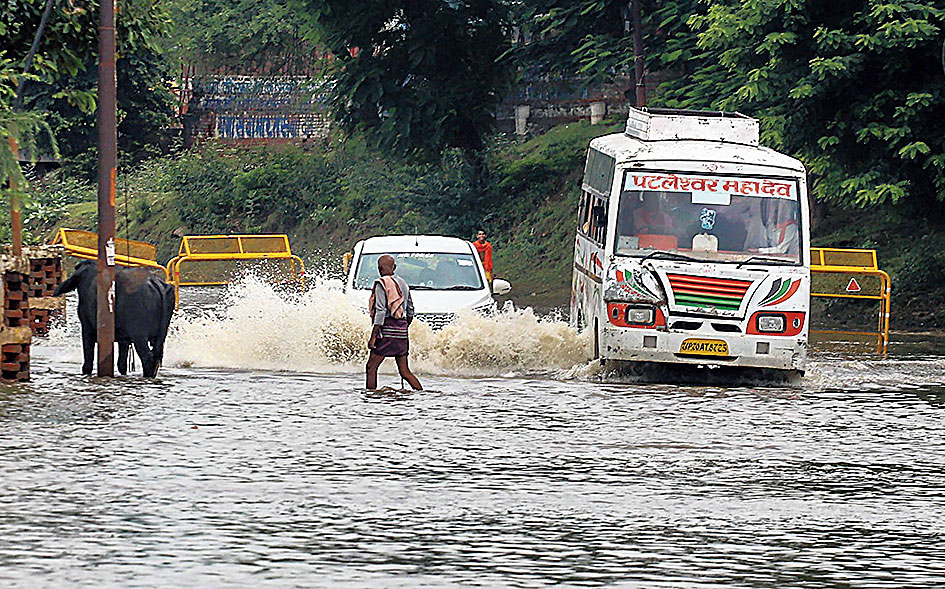 ---
|
Lucknow
|
Published 30.09.19, 08:45 PM
---
Floods have shut down the kitchen at Ballia jail and forced the Uttar Pradesh government to shift 500 of the inmates to Azamgarh jail, 120km away, to avert possible prison riots, sources said.
They said the floodwaters had entered the jail premises on Friday and kept rising, forcing the kitchen to be closed.
A prison department official in Lucknow said the inmates got nothing to eat on Saturday before bread and butter was served on Sunday.
"There was fear of violence in the jail as the prisoners were getting restless. Having little choice, the authorities shifted the inmates to a safer place," the official said, requesting anonymity.
Ram Asre, additional district magistrate of Ballia, confirmed that 500 inmates including 45 women had been taken to Azamgarh in state transport buses on Sunday. He declined to say anything about the remaining 400 prisoners at the Ballia jail.
"The jail officials told us about the grim situation. We discussed the problem with officials in Lucknow and were told to shift them to the Azamgarh prison," he said.
The Lucknow official said the Ballia jail had been built for 350 prisoners but was always overcrowded.
"As the level of the Ganga and the Ghaghra rose because of rain, floodwaters entered the jail grounds on Friday, covering the barracks, the hospital on the compound and the officials' quarters. We will pump the water out soon," he said.
"We have to think about shifting the remaining prisoners too if the water level continues rising."
According to official records, floods and house collapses caused by rain killed 48 people in the past four days in eastern Uttar Pradesh.
Some 500 houses have collapsed in Ballia, Chandauli, Ghazipur, Mirzapur, Varanasi, Mau and Jaunpur districts.
Chief minister Yogi Adityanath has asked officials to provide flood relief and ensure there is no food shortage. He has cancelled all leave in the flood-affected districts.