Farmers' protest: SC directs Centre and states on road blockage
The apex court ruled that there should be no inconvenience to the general public travelling between the two states and Delhi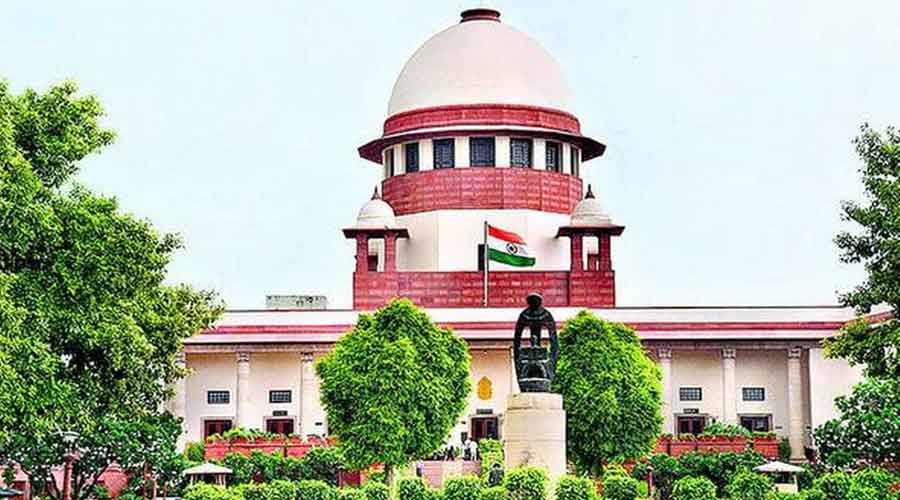 ---
New Delhi
|
Published 24.08.21, 02:15 AM
|
---
The Supreme Court on Monday directed the Centre and the states of Haryana and Uttar Pradesh to ensure that there is no inconvenience to the general public travelling between the two states and Delhi on account of the farmers' protest that is on since November 2020.
"You have to find a solution. They (farmers) have a right to protest but there can't be a hindrance on the inflow and outflow of traffic. The roads can't be blocked like this," a bench of Justices Sanjay Kishan Kaul and Hrishikesh Roy told solicitor general Tushar Mehta appearing for the Centre during a hearing.
The bench said: "The solution lies in the hands of the Union of India and the states. If there are protests, the traffic should not be stopped in any manner so that the to and fro of people is not disturbed."
The court made the observation while dealing with a PIL filed by Noida-based  Monicca Agarwaal alleging that the travel time between Noida and Uttar Pradesh is being delayed by two hours every day on account of the protests on the borders of Haryana and Uttar Pradesh.
Farmers are on a sit-in since November 26, 2020, seeking repeal of the three controversial farm laws: (1) Farmers' Produce Trade and Commerce (Promotion and Facilitation) Act, 2020, (2) Essential Commodities (Amendment) Act, 2020 and (3) Farmers (Empowerment and Protection) Agreement on Price Assurance and Farm Services Act, 2020.
Meanwhile, in an affidavit filed before the court on the issue, the states of Haryana and Uttar Pradesh have pleaded that they had made multiple efforts at persuading the farmers against blocking the roads as the authorities do not want to use force.
"The farmers' organisations had been canvassing and asking maximum numbers of farmers to congregate at various spots on 25th and 26th November, 2020, for moving further towards Delhi.
"Accordingly, a large number of farmers from the state of Punjab entered the state of Haryana on tractors-trolleys and other vehicles from various routes. The Haryana police made strenuous efforts to maintain public order on ground.
"Police was forced to use water cannon and tear gas shells, in order to disperse the agitators," the affidavit filed by Haryana said.
The Uttar Pradesh government also in a separate affidavit has pleaded that it was taking all steps to persuade the farmers from blocking traffic on the Ghaziabad and other routes.