Fadnavis rushes to Nagpur to save chair
BJP appeared to be making a desperate appeal to the Sena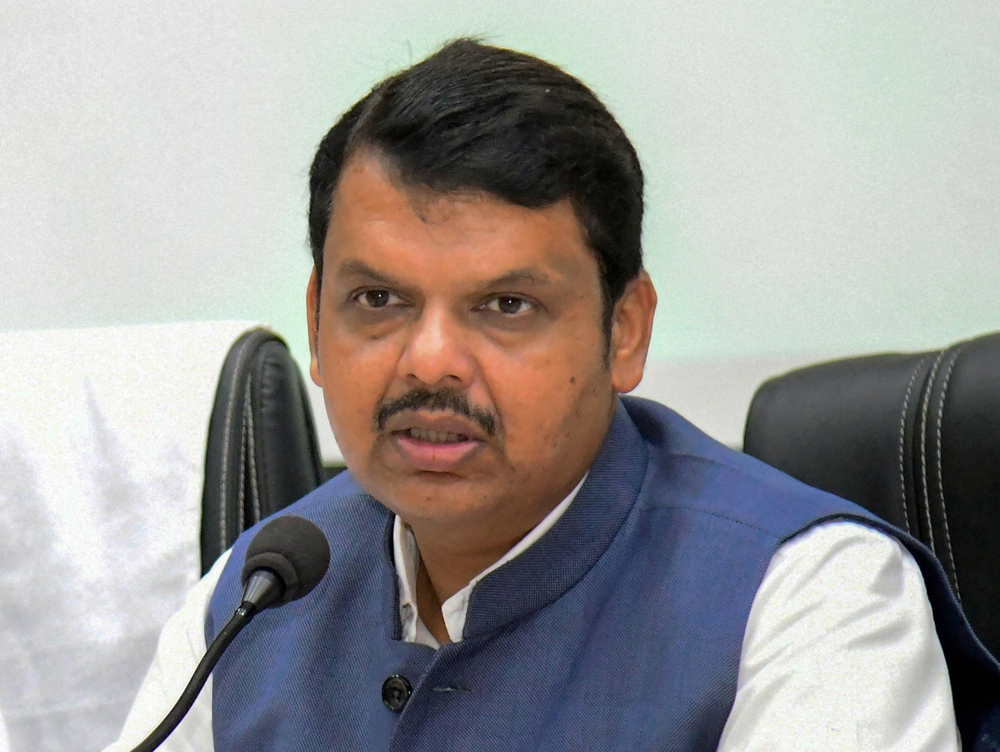 ---
---
Maharashtra chief minister Devendra Fadnavis dashed to Nagpur on Tuesday night for a meeting with RSS chief Mohan Bhagwat, in what is being seen as a last-ditch attempt to save the alliance with the Shiv Sena.
Fadnavis reached the RSS headquarters at 9.25pm and left after an hour and a half.
There was no official word on the meeting but it came on a day big brother BJP appeared to be making a desperate appeal to the Sena to come around and help form the government in Maharashtra.
The junior ally continued to act tough by threatening to charter a separate path and stressing that the "face and politics of Maharashtra are changing".
Amid the public posturing and indications that the Sena could join hands with the Congress-NCP combine, the central leadership of the BJP was learnt to have launched hectic back-channel efforts to win over its aggressive ally.
"Good news regarding government formation can come any moment," Sudhir Mungantiwar, the Maharashtra finance minister and a senior BJP leader, said in Mumbai on Tuesday.
Mungantiwar had earlier warned of the imposition of President's rule in the state if a government was not formed by November 7, in comments that had upset the Sena.
Sena leader Kishore Tiwari on Tuesday wrote to RSS chief Bhagwat seeking his help to depute Union minister Nitin Gadkari, claiming that Gadkari would resolve the stalemate in "two hours". Fadnavis had on Monday called on Gadkari in Delhi.
After a meeting of party leaders at Fadnavis's residence in Mumbai on Tuesday, Maharashtra BJP president Chandrakant Patil said: "People have given the mandate to the BJP-Shiv Sena alliance and we'll honour the mandate and form the government. The Shiv Sena is yet to give any proposal. The BJP's doors are always open for the Shiv Sena."
BJP sources in Delhi said no formal talks regarding government formation had taken place between the two partners till Monday, 11 days after the Assembly election results were declared.
"The Sena is placing demands before the media but when we call them they say nothing. We hope the issue can be handled by the central leadership," a BJP leader said, claiming that back-channel efforts had started under the leadership of party chief Amit Shah.
The public appeal from the Maharashtra BJP chief, combined with the purported back-channel efforts, came after Sena MP Sanjay Raut continued to mount pressure by giving hints that the party could be in serious talks with the Opposition NCP-Congress alliance to get its support for government formation.
"The chief minister will be from the Shiv Sena only," Raut told reporters in Mumbai.
"The face and politics of Maharashtra are changing. What you call 'hungama' is not 'hungama' but the fight for justice and rights and victory will be ours," he added.