Exam deadline for global acceptability: UGC
The higher education regulator said that students unable to take the tests may be allowed to appear for them at a later date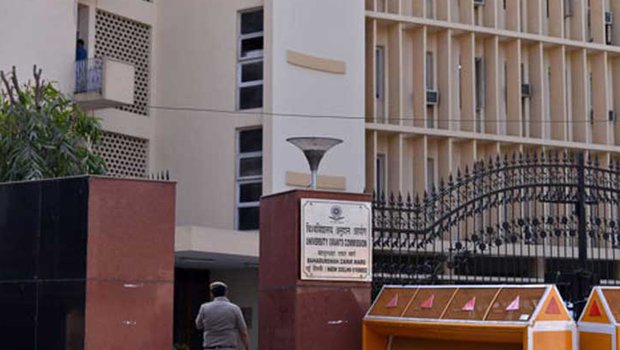 ---
---
The University Grants Commission on Thursday defended its decision to have exams conducted for final-year undergraduate and postgraduate students by September 30 despite the Covid-19 crisis, saying it wanted to ensure the students' "global acceptability" and avoid "irreparably" damaging their careers.
Responding to a court notice on a batch of petitions moved by students challenging its decision, the higher education regulator said that students unable to sit the exams may be allowed to appear in special exams at a later date.
The petitioners have argued that holding exams amid the epidemic would endanger students' health. Citing the example of certain school boards, they have suggested the students be awarded degrees on the basis of internal assessment.
Many academics too have opposed the commission's decision, saying it would force the universities to hold online exams, which would victimise poor and rural students who lack quality gadgets or good Internet connectivity.
Besides, they have contended that un-proctored online tests would compromise the sanctity of the examination process.
The apex court is expected to hear the matter on Friday.
"It is submitted that the UGC has issued such guidelines to protect the academic future of students across the country which will be irreparably damaged if their final-year/ terminal-semester examinations are not held, while also keeping in mind their health and safety," the commission said in its affidavit.
Students unable to sit their exams "for whatsoever the reasons... may be given opportunity to appear in special examinations... conducted as and when feasible... as a one-time measure", it added.
The commission gently suggested the court should not interfere with its decision.
"It is well settled that courts of law do not ordinarily intervene in academic decisions and policies involving standards and quality of education, nor do they normally substitute the views of expert bodies," the affidavit said.
It assailed as "contrary" to its guidelines the decision taken by certain states such as Maharashtra and Delhi to either cancel the final-year university exams or directly award degrees.
"Moreover, such a decision directly affects the standards of higher education in the country and will be an encroachment on the legislative field of coordinating and determining the standards for higher education that is exclusively reserved for Parliament," the commission said.
It argued that final-year exams are important because the only way to find out what the students have learnt is to seek evidence of their knowledge and evaluate it.
Also, "performance in examinations... gives confidence and satisfaction to students and is a reflection of their competence, performance and credibility that is necessary for global acceptability".
"Terminal-semester/ final-year examinations also provide an opportunity to students to improve upon their overall score/ marks", this boosting their "career opportunities", the commission said.
However, keeping the Covid-19 crisis in mind, the regulator had requested its expert committee to revise the earlier decision to have the exams in July, it added.