Ex-IIT professor Ram Puniyani says he got threat calls for anti-Hindutva stance
On his YouTube channel, Puniyani has criticised cow vigilantes and Pragya Singh Thakur's comment that Nathuram Godse is a patriot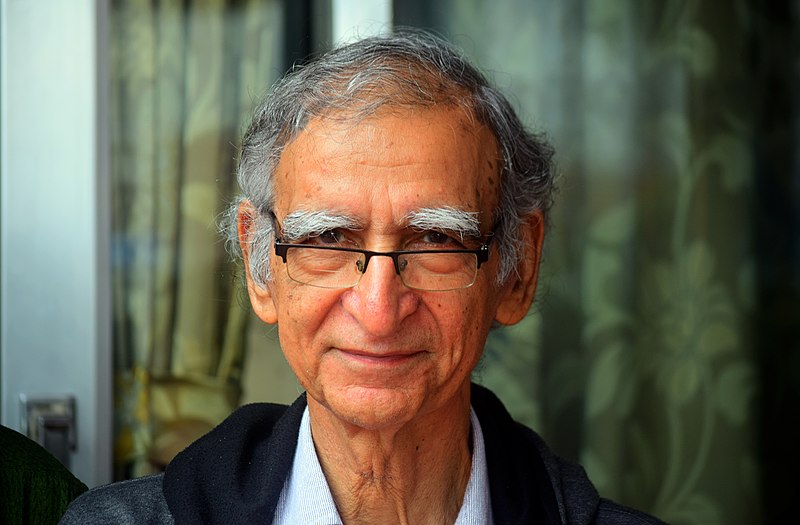 ---
---
Ram Puniyani, a former IIT Bombay professor and social worker known for his anti-Hindutva views, has informed Mumbai police that he got threat calls on June 5 from an unidentified person who told him to stop the work he was doing or he would face the consequences ('dekh lenge').
Seventy-four-year-old Puniyani, who has his own YouTube channel where he speaks on rationalist and anti-Hindutva issues, said that in March three persons had approached him and asked him for passport details, which they said he had been issued. When Puniyani told them that he had not applied for a passport, they left. Puniyani linked the two incidents and said in a video that this was the second time in about three months that such suspicious things had happened to him.
In his complaint too Powai police, Puniyani wrote: "I wish to lodge a complaint about the threatening phone call I received yesterday (06.06.2019) at around 8.30 PM on my landline (XXXXXXXX). The caller did not identify himself. He started abusing me in a filthy language and then stated that I should stop my activities and leave, else….'
The professor said: "He said we give you 15 days.'
Five minutes later, there was a call from a different number - 8810682624. 'This time in a very aggressive tone the caller asked, 'is Doctor there'. I said no. He cut off the phone," Puniyani's complaint said.
Powai police confirmed that they had received the complaint and were looking into the matter. When this website asked if the police had taken any action, they said they could give updates later in the day.
Puniyani told the website that he had received similar phone calls a couple of years back, too, and the recent calls may have been because of his criticism of Hindutva politics on his YouTube channel. "A few years ago, I did get a couple of calls. Now I think it has come due to my YouTube channel covering many topics to which Hindu nationalists are opposed," he said.
In some of his recent YouTube videos, Puniyani had criticised cow vigilantes and lynchings. He had also spoken about Pragya Singh Thakur's assertion that Mahatma Gandhi's assassinator Nathuram Godse was a 'patriot'. The video was titled '2nd Assassination of Mahatma Gandhi by Calling Nathuram Godse as Patriotic'.

A group of social activists have written to the Mumbai joint commissioner to give Puniyani protection.